Bimmer Tech BMW 5 Series Comfort Access Kit

Need any more information?
Ask a question
---
1 Year Warranty

Easy Returns
Recommended Add Ons
Optional Installation Package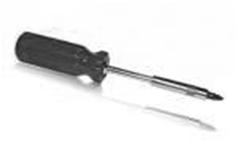 You are being offered an installation at an additional cost. If you select the installation option then this product will be professionally Installed at your home or workplace anywhere in the UK by our own network of accredited engineers. You will be contacted by a member of our installation booking team after you have placed an order.
---
Comfort Access Features:
Allows you to customize which doors you want to open & close with a touch
Contains an additional antenna for keyless access to the trunk
May include two or four handles depending on how many doors you want to upgrade
Lets you lock or unlock the doors without even touching your key
Unlocking your car has never been more convenient — BMW Comfort Access means you don't need to use a key or do anything except for touching the handle. So, whenever your hands are full and you can't rummage through your pockets, or you just want to get into your BMW fast, this upgrade will really make a difference.
Our Comfort Access keyless entry package consists of 2 or 4 handles with special remote sensors. They recognize your key at a range of up to 5ft, even if it's in your pocket or bag. This way you'll be able to unlock your car by placing your hand inside the handle, or lock it with a single touch on the handle ridges. The sound signal will let you know when the doors are open or closed.
The handles feature a chrome trim and are professionally painted in any available BMW color, to perfectly match your vehicle. Please note that the paint on older vehicles may have faded slightly. In this case, the color of the handles may initially differ from your vehicle, but the difference will reduce with time.
Our Comfort Access system allows you to customize the keyless entry process. In the iDrive menu settings you can choose to lock/unlock all doors or only the driver's door on the first touch. In some models, the system can also be set to automatically close the windows and sunroof, and fold in the mirrors, and no BMW comfort access key programming is needed.
Thanks to the BMW comfort access trunk antenna, our upgrade extends the keyless entry to opening your trunk as well. Just touch the handle and the trunk lid will unlock. To know more, read our blog post on how Comfort Access can be integrated with Power Trunk.
Please note that our Comfort Access retrofit is not compatible with the BMW memory functions, such as saved seat settings. These will only work when manually unlocking your vehicle with the BMW remote control key fob associated with each driver profile. In addition, it may not be possible to unlock your vehicle with Comfort Access when it was locked manually with the remote key fob.
We do not guarantee that all features will function as described after any future software update, and can not be held liable for any change in the functionality of our BMW Comfort Access aftermarket kit caused by a third-party modification to your vehicle's hardware or software
Comfort Access Installation
The installation is fully plug & play. It takes about 1 hour to assemble one door so that overall time depends on how many handles you order. In addition, no comfort access programming is required.
The kit includes all BMW parts necessary for a complete installation:
Wiring harness
Trunk antenna
2 or 4 handles
Main control box
To learn more about the installation, watch this video:
Make
Model
Varitions
Radio
Year From
Year To
Notes
BMW
5 Series
F10 (Saloon) F11 (Touring) (02-01-2010 - 01-06-2013)
F10 LCI (Saloon) F11 LCI (Touring) (01-07-2013 - 31-03-2017)


BMW
5 Series Gran Turismo
F07 (01-07-2009 - 01-05-2013)
F07 LCI (01-06-2013 - 31-03-2017)


Business (CCC)


BMW
M5
E60 (Saloon) E61 (Estate) (03-01-2007 - 05-01-2010)

BimmerTech's Comfort Access Kit is compatible with the BMW F10 / F11 / F07 LEFT HAND DRIVE vehicles only.
NOTE: We advise you to email us your VIN number so we can check compatibility.
Car information and entertainment systems can be complex networks, so we always recommends that you have your installation carried out by a qualified installer. If you wish Car Communications to carry out the installation at an address of your choice anywhere in the UK please select from addons above before adding to cart.

Our products are professionally installed at your home or workplace anywhere in the UK by our own network of accredited engineers.
Product Class
Product Type
OEM Upgrade
Related Products
9" Touch Screen Navigation for Mercedes Sprinter, compatible with Apple CarPlay and Android Auto ..
9" Touch Screen Navigation for Volkswagen Golf 6 with TomTom maps, compatible with Apple CarPlay and..