Alpine DVR-C320S Advanced Dash Cam with Driver Assistance (ADAS)
Brand: Alpine

Product Code: DVR-C320S

Need any more information?
Ask a question
---
1 Year Warranty

Easy Returns
---
Tags: alpine, dvr-c320s, advanced, dash, cam, with, driver, assistance, (adas), campervan, and, motorhome, audio, visual, satnav, multimedia, systems car, accessories safety, aids
Alpine DVR-C320S -Your Personal Eagle Eye On The Road
A dash cam is an on-board camera that continuously records the view through the vehicle's front windshield. The recorded footage can be used as digital evidence in the event of a road accident, break-in or vandalism. When parked, dash cams can capture video and picture evidence if vandalism is detected.
The Alpine DVR-C320S records in 1080p Full-HD for excellent picture quality and includes driver assistance functions, such as lane departure warnings, rear proximity alert and others, as well as GPS and WiFi capabilities. You can connect the camera to compatible Alpine head units to display recorded footage and even a live-view on the touch screen. There is also an optional rear accessory camera available. You can use the convenient companion app to make adjustments and view recordings on the go.
Download the Alpine Dash Cam Viewer for PC or MAC from the support section below to view your recordings on your computer at home.
Best Quality Drive Recording

The DVR-C320S records in 1080p Full HD with 29 frames per second and features the CMOS image sensor for great recording quality even at night. This allows you to record important details such as vehicle number plates to have a solid proof of events in a court of law. GPS geo-information and driving speed are recorded as well.
Traffic Incident Recording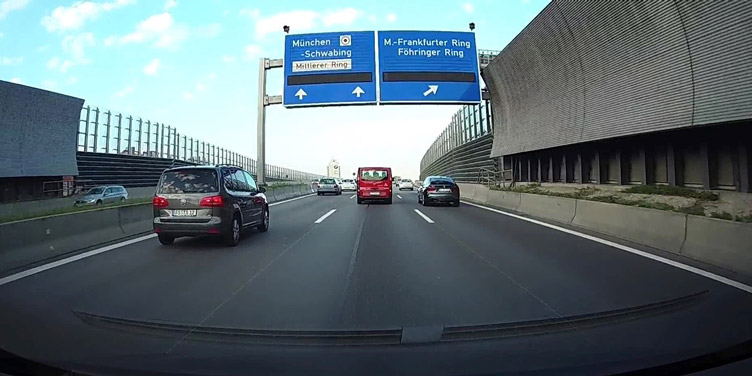 After you enter your vehicle and start your engine, the dash cam will automatically start recording. Recorded videos are saved in one-minute segments with an auto-looping mechanism. In case of an accident, the Active Impact Monitoring System will automatically store the video data ten seconds prior to and after a collision registered by the 3-axis G-Sensor. The DVR-C320S comes with a 32GB micro SD card.
Alpine Multimedia Receiver Control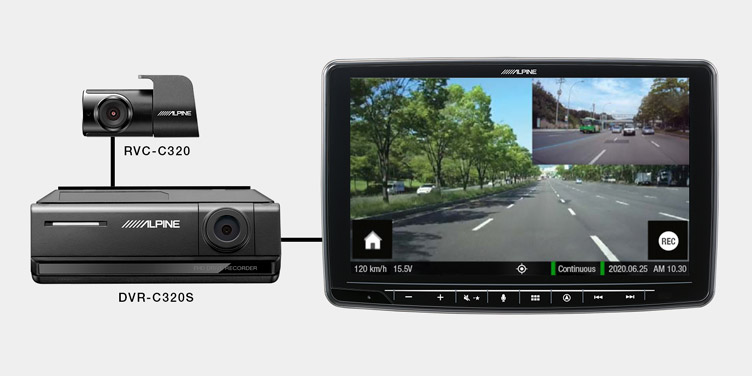 You can connect your DVR-C320S to a compatible Alpine Mobile media or navi system, to access the dash cam menu, controls and a live-view right on your Alpine screen. You can also view recorded footage on your display. For a list of compatible Alpine products, please see the features and specs section below.
Day and Night Vehicle Surveillance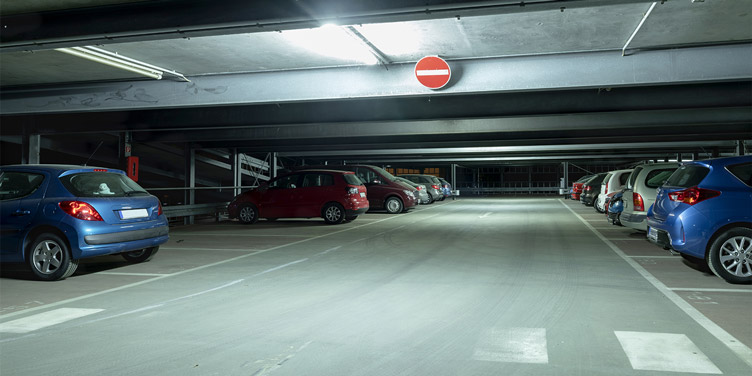 The DVR-C320S includes a parking mode that keeps your car under surveillance even at night. If any impact by another car, bike, etc is noted, the camera will store this video footage and you can review it later to identify and proof what happened. The camera will notify you in the morning of any recorded incidences during the night.
Built-in GPS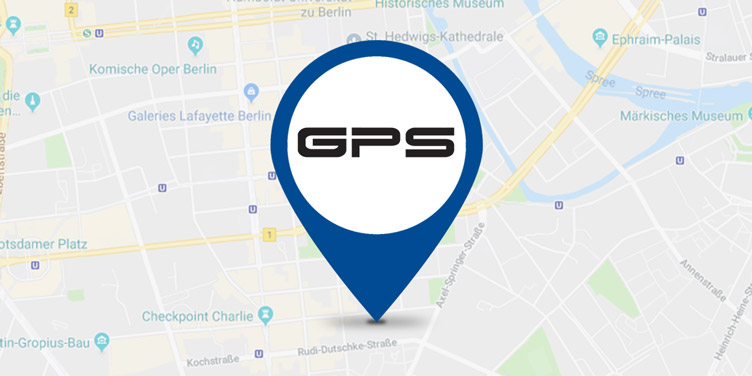 Using the GPS data from the built-in GPS antenna, the DVR-C320S can precisely pinpoint the vehicle's location and routes with its driving speed on the map. GPS helps you accurately assess the status of an accident by providing you with the vehicle speed, the direction of the collision and the severity of impact. The GPS location can be seen on the digital map in the Dash Cam Viewer.
Driver Warnings and Support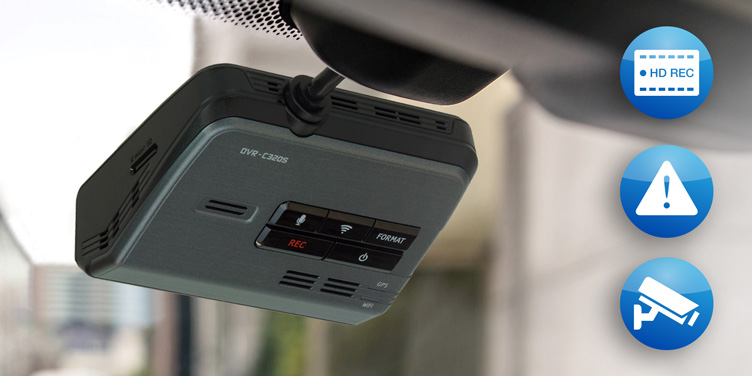 The DVR-C320S is packed with additional technology to support you while driving and keep you safe. Rear Proximity Alert warns you, if a car behind you is driving very close without proper safety distance to your vehicle (requires additional RVC-C320 rear camera). Lane Departure Warning alerts you, if your vehicle moves out of its lane. Forward Collision Warning helps to prevent or reduce the severity of a collision. Front Vehicle Departure Notification lets the driver know the vehicle in front is pulling away from an intersection. You can also upload a speed camera database to the DVR-C320S to receive warnings when you approach a speed camera or red light camera.
Rear Proximity Alert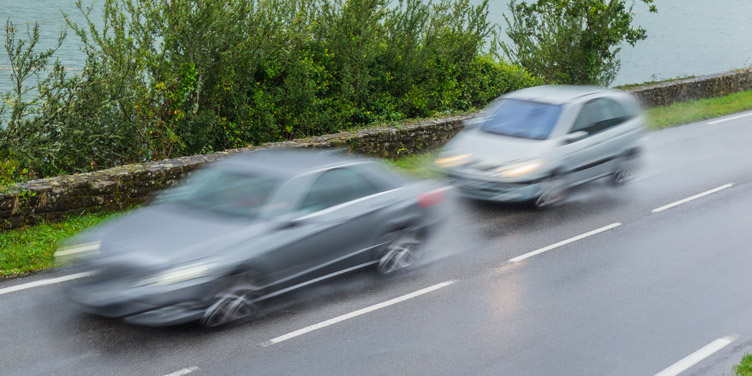 If a vehicle drives behind you without correct safety distance, the system will trigger a warning message on your compatible Alpine screen (if you drive 50km/h or faster and the vehicle behind you has less than 10 meters distance over a duration of 5 seconds or longer). This really helps your awareness of dangerous situations in traffic. This feature requires a RVC-C320 connected to the DVR-C320S.
Lane Departure Warning System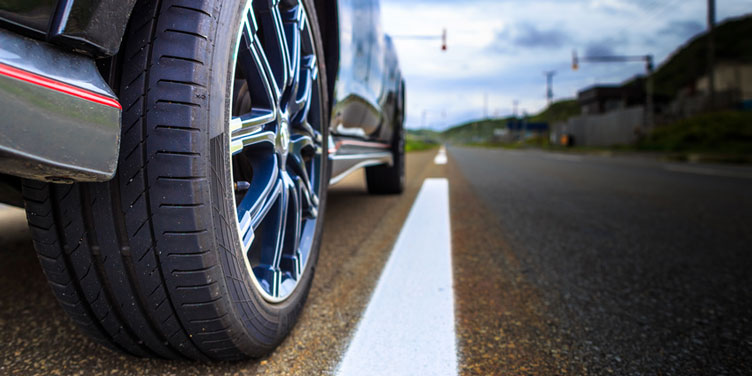 Drowsy or distracted driving greatly increases the chance of an accident on the road. The Lane Departure Warning System will alert the driver when the vehicle goes off lane in a speed over 50 km/h.
Forward Collision Warning System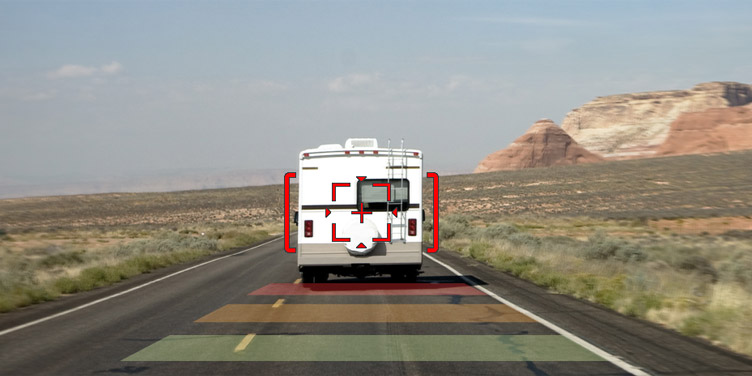 Accidents can be avoided by maintaining a safe following distance. The Forward Collision Warning System of the DVR-C320S calculates the real-time distance between your vehicle and the vehicle in front of you, while driving above 30 km/h in highways or under 30 km/h in a busy city, and issues a 3-level early warning to the driver depending on the danger of collision.
Speed Camera Warning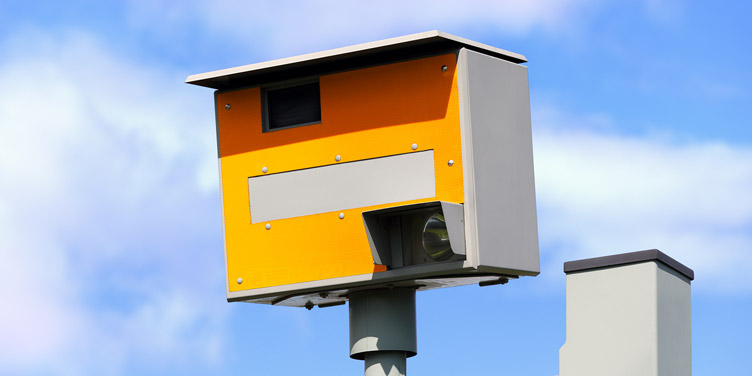 You can download the speed camera database here to receive in-time warnings when approaching speed cameras or red light cameras at intersections (legal operation of this function is subject to local traffic law).
Dash Cam Viewer for PC and MAC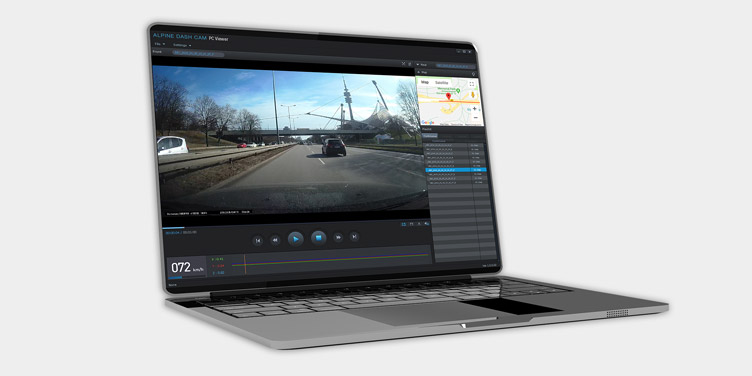 The intuitive and simple-to-use interface of the Alpine Dash Cam Viewer for PC and MAC allows you to easily view your recorded videos. Playback and download recorded videos along with your route history and speed recording and see, if any videos have been tagged by the camera with a recorded impact by another car (parking mode). You can also change the dash cam settings or format the memory card. You can download the Alpine Dash Cam Viewer from the support section above.
Optional Rear-View Camera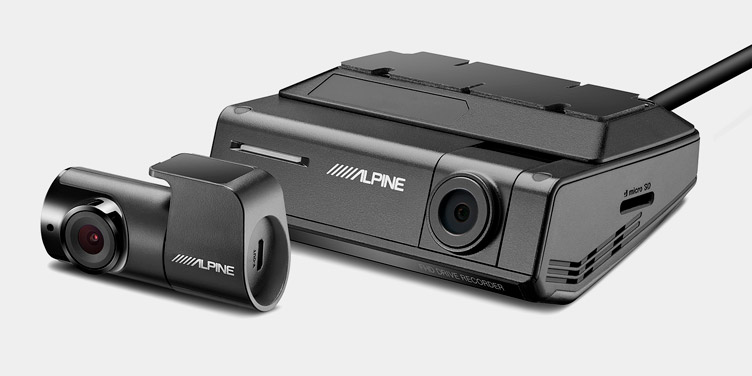 Alpine offers a rear-view accessory camera (RVC-C320) that simultaneously records the traffic through your rear window. This gives you an extra layer of security while driving, as well as in parking surveillance mode. A 6.4m connection cable is included.
HDR Technology and Super Night Vision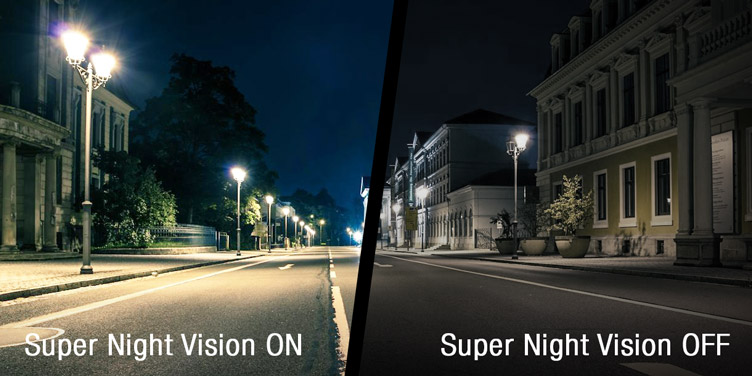 HDR technology applied to the DVR-C320S provides rich colours and the optimal resolution. If you turn on Super Night Vision, it improves low light sensitivity by providing bright and high resolution video, allowing clear imaging in low light environments.
No Interference with DAB and TV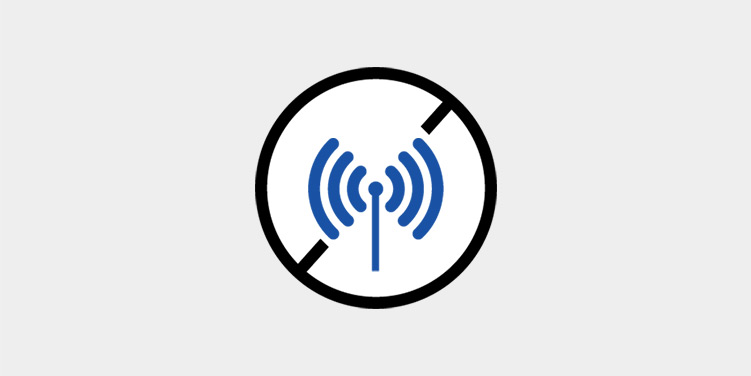 Many dash cams interfere with the signal reception of DAB and DVB-T tuners. The Alpine Dash Cams generate very low electric noise and therefore do not harm your digital radio and TV signal reception in the car.
Optional 64GB Micro SD Card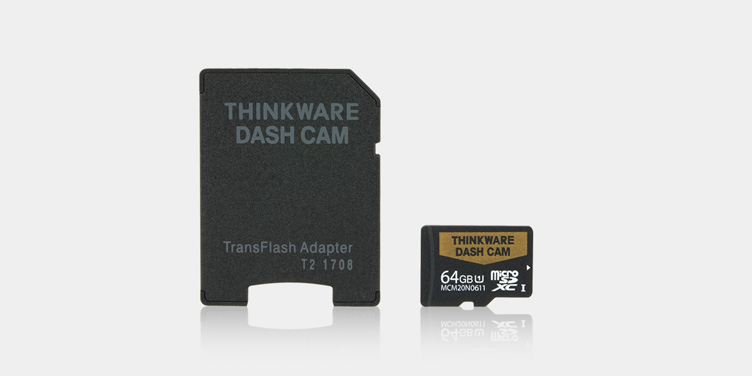 If you need a larger data storage capacity, you can get the optionally available 64GB micro SD card (DVM-64SD). There is also a SD card reader adapter included to easily connect the data card to your PC's card reader.
Wiring Options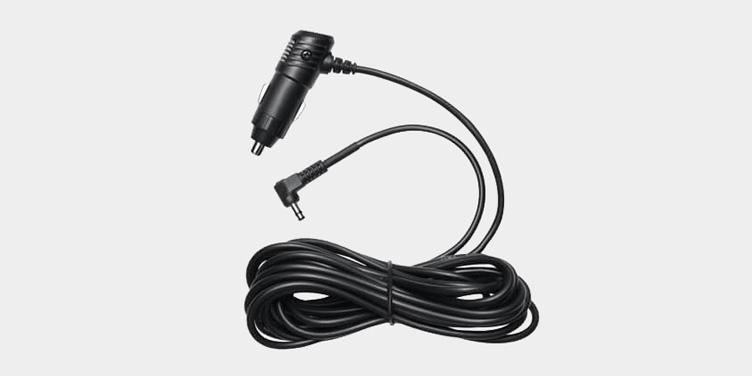 The DVR-C320S includes a hard-wire harness to connect your camera directly to the vehicles battery, as well as a cigarette lighter plug harness for easy DIY installation.
Features & Specifications
Camera
2 Megapixel, ON Semiconductor CMOS
Resolution: Full HD (1920 x 1080P @ 29fps / H.264 / MP4
Angle of view (Lens)
Large angle: 144°
Horizontal: 112°
Vertical: 59°
Capacity
Micro SD Card 32GB included
Recording Modes
Continuous Recording
Incident Recording
Manual Recording
Parking Recording (parking mode)
Audio Recording
Driver Warnings and Alerts
Lane Departure Warning System
Rear Proximity Alert
Forward Collision Warning System
Front Vehicle Departure Alert
Speed Camera / Red-light Camera Warning
General
Alpine Multimedia Receiver Control for compatible Alpine head units
3-Axis Accelerometer G-Sensor (3D, ±3G)
External GPS
Built-in Wi-Fi
Built-in Speaker
Input Power: DC 12
Connection Interface: 1 x V-IN port
Head Unit Link Compatible Alpine Models
Dimension
Camera: 92 x 73.3 x 36.8 mm
Weight
Package Contents
Main dash cam unit
Mount with 3M tape (1ea)
Cigar jack cable
Hard-wire cable
Adhesive cable holder (3ea)
Micro SD memory card with adapter (consumable)
Quick Start Guide / Warranty Card
Alpine DVR-C320S -Your Personal Eagle Eye On The Road
If you are unsure about the suitability of this product please contact us via the ask us about this item link at the top of this page or telephone us and we will gladly assist you.
Factory fitted In-car Infotainment systems and their wiring can be complex, so we always recommend that you have your installation carried out by a qualified installer. If you wish, Car Communications can arrange for your Kit to be installed at an address of your choice anywhere in the UK. Please select from addons options above before adding the purchase to your cart. During the checkout process you will be asked for your preferred date(s) and time for the installation.

For added peace of mind, our products can be professionally installed at your home or workplace anywhere in the UK by our qualified and accredited network of engineers.
Product Class
Product Type
Dash Camera, Witness Camera, Speed Camera Detectors, Car Stereo & Navigation
Dash Camera Spec
Dash Cam Features
2CH - Front with Rear Camera, 1080p Full HD, GPS, WiFi, 1CH - Front Camera, G-Sensor, Event Retention, Parking Mode, Audio Recording