Alpine INE-W990HDMI - Advanced Navi Station Car Stereo Bluetooth HDMI iPod/iPhone Android Navigation Unit
Brand: Alpine

Product Code: INE-W990HDMI

Need any more information?
Ask a question
---
1 Year Warranty

Easy Returns
Recommended Add Ons
K

CU-610HD

for Sony and Motorola, etc

K

CU-610HD + Apple Adaptor & Lightning Cable

for iPhone

KCU

-610MH

for HTC, Samsung Galaxy, Sony Xperia, etc

(please check the connectivity)

(please check the connectivity)

(please check the connectivity)
Optional Installation Package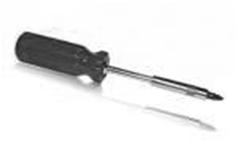 You are being offered an installation at an additional cost. If you select the installation option then this product will be professionally Installed at your home or workplace anywhere in the UK by our own network of accredited engineers. You will be contacted by a member of our installation booking team after you have placed an order.
---
Tags: alpine, ine-w990bt, advanced, navi, station, car, stereo, dvd, bluetooth, ipod/iphone, android, 6.1 ine-w990hdmi, navigation, unit, recommended, carcommunications
Alpine INE-W990HDMI
Drive with a Clear View of Your Route and Map Details
The INE-W990HDMI features a 6.1-inch high-resolution touch screen for easy viewing of navigation maps, videos and much more. The user interface is very intuitive and easy to use, allowing easy access and quick switching of sources. You get a wide variety of advanced tuning features, including the ability to use the versatile Alpine TuneIt App with Facebook linkage.
Excellent sound quality complements its wide compatibility, including built-in Bluetooth with Voice Dial Function and optional DVB-T and DAB+. The INE-W990HDMI also provides music and video playback from your iPhone/iPod, USB sticks and a DVD player for DVD-Video, CD, DivX, MP3, WMA and AAC playback.
Packed with Advanced Features for More Enjoyable Driving

The INE-W990HDMI gives you wide map coverage of almost all European countries, support for maps with 3D landmarks, highway mode, advanced address input and other sophisticated features. This Advanced Navi Station has everything you need, no matter what countries you travel in. It covers 46 Western and Eastern European countries with 29 languages for voice guidance and Text-To-Speech in 15 languages. Its enhanced POI database makes it easy to find your favourite places and to explore new areas you have never been to. It also provides a TMC tuner that always keeps you on the route with the least traffic activity. While using navigation, you get on-screen information of your audio source (such as radio frequency, track title, song title etc)
Free map update within 30 days after first usage
Within 30 days after the installed unit's first GPS fix, you can go to www.naviextras.com to check if there is a map update available and download it free of charge. This ensures that you have the latest map data after purchase.

Highway Mode

In addition to a view of the map, this mode gives you various detailed information such as upcoming rest stops, restaurants and petrol stations. You can see the distance and estimate arrival time for more efficient route planning.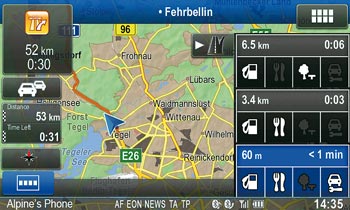 HDMI Connection
Connect your HDMI enabled smartphone or portable media player via HDMI connection to enjoy all your video content on the units high-resolution display. Full digital data transfer and the WVGA display ensure excellent image quality. An optional HDMI cable (KCU-610HD for iPhone, Sony and Motorola, etc or KCU-610MH for HTC, Samsung Galaxy, Sony Xperia, etc) is required.

Media Master
The INE-W990HDMI features many different media options to choose from. It provides music and video playback from your iPhone/iPod, USB sticks and a DVD player (DVD-Video / CD / DivX / MP3 / WMA / AAC). Videos look great on the 6.1" WVGA display with Visual EQ mode selection. You can also stream music via the built-in Bluetooth module. Sound customising functions include MediaXpander, 6-Channel Time Correction, Pre-set Equaliser (10 modes) and 9-band EQ

DAB/DAB+ TUNER
| | | |
| --- | --- | --- |
| | | The INE-W990HDMI is compatible with the TUE-DAB1U (sold separately). Use the TUE-DAB1U DAB/DAB+ Receiver with direct touch control to add available stations to the unit's internal station list. |
Bluetooth® for Hands-free Calls and Music Enjoyment
| | | |
| --- | --- | --- |
| | | Built-in Bluetooth® provides hands-free phone use with Simple Secure Pairing and 24-language support. You can stream music from your phone, and compatibility with AVRCP Ver. 1.4 makes searching your library easier than ever. |
Bluetooth® Voice Dial Function

While connecting to a voice dial compatible hands-free phone, you can make a telephone call by voice dial operation.
Ready for Rear Camera with Distance Guide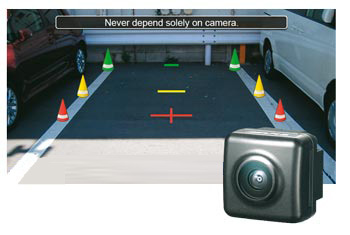 Adding an Alpine rear view camera makes reversing and parking much easier and safer. Coloured pylons appear on the screen as distance guides, and can be adjusted to match your car.
System Integration for Enhanced Driving Ease
| | | |
| --- | --- | --- |
| | | Alpine makes it easy to integrate the INE-W990HDMI with the factory system in your car. We have interfaces that let you operate functions via the steering wheel remote control and use a sub-display to view information from the head unit on the gauges. It's all part of the security concept aimed at letting you keep your eyes on the road. |
Sound Tuning Features

The INE-W990HDMI puts the power of advanced sound processing in your car with BASS ENGINE SQ to maximise bass sound and overall tone balance, plus lots of custom tuning functions like Digital Time Correction and 9-Band Parametric EQ. Best of all, you can control them easily from your smartphone with the Alpine TuneIt App. The unit features 24-Bit DAC and 4-volt PreOuts as well.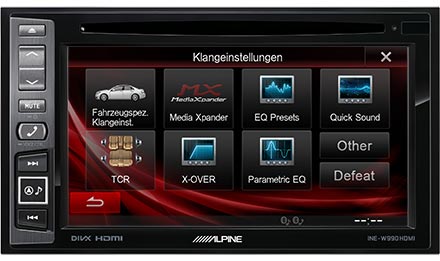 Features & Specifications
FEATURES


Tuner
Memory Presets (FM:18 / MW:6 / LW:6)
Memory: Auto Memory
Seek Mode: Local / DX Selection
RDS
RDS Functions: AF, TA, TP, PTY, NEWS, RADIO TEXT
BLUETOOTH®
Built-in BLUETOOTH® Module
Hands Free Calling: HFP (Hands Free Profile) Compatible
Streaming Music: A2DP (Advanced Audio Distribution Profile) Compatible
Streaming Music Control: AVRCP (Audio/Video Remote Control Profile) Ver.1.4 Compatible
Advanced BLUETOOTH® Technology
Connection: SSP (Simple Secure Pairing) Supported
Individual Profile Connection: Hands Free Phone and Music Streaming
Phone Book: Phone Book Synchronization
Speed Dial: 4 Preset Memory (per phone)
Multiple Phone Number Registration: 3 Phone Numbers can be stored for one name
Device Name Display
Auto Answer
Call History Display: Dialed Call / Received Call / Missed Call
Redial Function
Speech Volume Level Adjustment: Possible for Outgoing and Incoming Volume
DTMF (Touch-Tone) Function
Signal Strength Indicator
Battery Level Indicator
Menu Language Selection: 24 Languages
Firmware Updatable
Microphone: Microphone Included
Made for iPod® / iPhone®
Compatibility for iPod/iPhone: Made for iPod touch 5th/4th/3rd/2nd/1st Gen., iPod nano 7th/6th/5th/4th/3rd/ Gen., iPod classic 160GB/120GB/80GB, iPod with video, iPhone5S,iPhone5C, iPhone5, iPhone 4S, iPhone 4, iPhone 3GS, iPhone 3G
Music & Video Playback Compatible
Available Selections: Playlist/Artist/Album/Song/Podcast/Genre/Composer/Audiobook
Alphabet Search
Artwork Display
Direct Up/Down: Playlist/Artist/Album/Podcast/Genre/Composer
M.I.X. (Shuffle) Play: Song, Albums, All
Repeat
Battery Charging
Alpine TuneIt App
Alpine TuneIt App Ready with iPhone and Android
Sound Setting Function
Sound Setting Data Upload to Alpine Cloud Server (Data Sharing)
Facebook Notification
Compatible for iPhone and Android Smartphones: Available on Apple App Store and Google Play Store
Disc Player
Disc Type: DVD/CD Player
Disc Playback Type: DVD-Video, CD, CD-R/RW, DVD±R/±RW
Playable Format: DVD-Video, CDDA, MP3/WMA/AAC, DivX
M.I.X. Random Play
Repeat
DVD Direct Menu Control
CD Text Display
CD Text Name Search
DAC: 24 Bit DAC
Navigation Function
Map Coverage: 46 Countries (Western and Eastern Europe)
Menu Language: 29 Languages
Voice Guidance Language: 29 Languages for Voice Guidance, 15 Languages for Text-to-Speech (TTS)
Advanced Address Search
Post Code Search
Free Form Search
Partial Name Search Smart Search
Advanced POI Functions
Smart Routes using historic traffic patterns
Advanced Route Planning
Eco Route Search
7 Alternative Route Recommendation
Advanced TMC Mode
Map Display Mode: 2D Heading Up, 2D North Up, 3D
Elevation Map Display:
3D Motorway Junction View: Junction View with Sign Post
Drive Lane Suggestion
Tunnel Mode
Highway Mode
Voice Guidance Mixing
Text-to-Speech
Direct Phone Call from POI data
Positioning Sensor: GPS
USB Media Connection
USB Video playback
USB Connection: USB Extension Cable Included
Music & Video Playback Compatible
Music Playback: MP3/WMA/AAC Playback
Video Playback: DivX Playback
File/Folder Name Search
Tag Info Search
Folder Up/Down
M.I.X. Random Play
Repeat
Sound Tuning
BASS ENGINE SQ
BASS ENGINE PRO
Subwoofer Level Adjustment
Subwoofer Phase Select
Equalizer: Flat, Pops, Rock, News, Jazz, Electrical Dance, Hip Hop, Easy Listening, Country, Classical
9-band Parametric Equalizer
6-Channel Digital Time Correction
Digital Crossover Setting
Customized Sound Setting by Car Type
MediaXpander
Application Volume Level Setting
Sound Setting Data Download
Easy, Step-by-Step Sound Customization
Alpine TuneIt App ready
General
Power Output: 4 x 50 W High Power Amplifier
Display: 6.1 inch WVGA High Resolution Display
White LED Backlighting System
Control Type: Touch
Display Colour Setting: 8 Colours (Blue/Light Blue/Turquoise/Green/Red/Amber/Dark Yellow/White) Selectable
High Grade Audiophile Design
PreOut: 3 PreOuts (4V, Front/Rear/Subwoofer)
AUX-Out: 1 Video Output
AUX-In: 1 A/V AUX Inputs
Steering Wheel Remote Control Ready
OEM Sub-display Ready
Remote Control Ready
Navigation Guidance Mix
Camera Connection
Camera Guide Line Adjustment
Rearview Camera Display Automatic Boot-up
Simple Mode & Info Mode Display Selection
Visual EQ
Live Contrast Adjustment
Menu Language: 24 Languages (for AV/Bluetooth), 29 Language (Navigation Menu and Voice Guidance)
Clock
Auto Dimmer
Security Code Anti-theft
Firmware Updatable
Power Antenna Lead
Remote Turn-On
HDMI Input
Start-Stop Engine unaffected
SPECIFICATIONS
Screen
Screen Size: 6.1 inch Wide
LCD Type: Transparent Type TN LCD
Operation System: TFT Active Matrix
Number of Picture Elements: 1,152,000 pixels (800 x 3 x 480)
Effective Number of Picture Elements: 99% or more
Illumination System: White LED Backlighting
Colour System: NTSC, PAL
Max Power Output Ratings
Max Power Output: 4 x 50 W
FM Tuner
Tuning Range: 87.5 - 108.0 MHz
Mono Usable Sensitivity: 8.1 dBf (0.7 µV / 75 ohms)
50dB Quieting Sensitivity: 12 dBf (1.1 µV / 75 ohms)
Alternate Channel Selectivity: 80 dB
Signal-to-Noise Ratio: 65 dB
Stereo Separation: 35 dB
Capture Ratio: 2 dB
MW Tuner
Tuning Range: 531 - 1,602 kHz
Usable Sensitivity (IEC Standard): 25.1 µV / 28 dBf
LW Tuner
Tuning Range: 153 - 281 kHz
Usable Sensitivity (IEC Standard): 31.6 µV / 30 dBf
Disc Player
Frequency Response: 5 -20k Hz ±1 dB
Channel Separation (at 1kHz): 85 dB
Dynamic Range (at 1kHz): 95 dB
Total Harmonic Distortion (at 1kHz): 0.008%
Wow & Flutter (%WRMS): B.M.L.
Signal-to-Noise Ratio: 100 dB
Horizontal Resolution: 500 lines or greater
Video Output Level: 1 Vp-p (75 ohms)
Signal-to-Noise Ratio (Video): DVD: 60 dB
USB
USB Requirements: USB 1.1/2.0
Max. Power Consumption: 1,000 mA
USB Class: Mass Storage Class, Play From Device
File System: FAT 16/32
MP3 Decoding: MPEG-1/2 AUDIO Layer-3
WMA Decoding: Windows Media™ Audio
AAC Decoding: ACC-LC Format ??.m4a?? File
DivX Decoding: ??.divx??, ??.avi?? File
Number of Channels: 2-Channel (Stereo)
Frequency Response: 5 - 20k Hz ±1 dB *Frequency Response may differ depending on the encoder software/bit rate.
Total Harmonic Distortion (at 1kHz): 0.008%
Dynamic Range (at 1kHz): 95 dB
Signal-to-Noise Ratio: 100 dB
Channel Separation (at 1kHz): 85 dB
GPS
GPS Antenna Type: Micro-strip Planar Aerial
Reception Frequency: 1575.42 ±1 MHz
Reception Sensitivity: -130 dB Maximum
Reception Method: Parallel 12 Channels
BLUETOOTH®
BLUETOOTH® Version : Bluetooth V2.1+EDR
Output Power: +4 dBm Max. (Power class 2)
HFP (Hands Free Profile)
HSP (Head Set Profile)
OPP (Object Push Profile)
PBAP (Phone Book Access Profile)
A2DP (Advanced Audio Distribution Profile)
AVRCP (Audio/Video Remote Control Profile)
Sound Tuning
Subwoofer Level Adjustment: 0 to +15
Subwoofer Phase Setting: 0° or 180°
High Pass Filter: 20 / 25 / 31.5 / 40 / 50 / 63 / 80 / 100 / 125 / 160 / 200 Hz
High Pass Filter (Slope): Off / -6 / -12 / -18 / -24 dB/oct.
High Pass Filter (Gain): -12 to 0 dB
Low Pass Filter: 20 / 25 / 31.5 / 40 / 50 / 63 / 80 / 100 / 125 / 160 / 200 Hz
Low Pass Filter (Slope): Off / -6 / -12 / -18 / -24 dB/oct.
Low Pass Filter (Gain): -12 to 0 dB
Time Correction: 0.0 - 9.9ms (0.1ms step)
Parametric Equalizer (Band 1): 20 - 100 Hz
Parametric Equalizer (Band 2): 63 - 315 Hz
Parametric Equalizer (Band 3): 125 - 500 Hz
Parametric Equalizer (Band 4): 250 - 1k Hz
Parametric Equalizer (Band 5): 500 - 2k Hz
Parametric Equalizer (Band 6): 1k - 4k Hz
Parametric Equalizer (Band 7): 2k - 7.2 k Hz
Parametric Equalizer (Band 8): 5.8k - 12k Hz
Parametric Equalizer (Band 9): 9k - 20k Hz
Parametric Equalizer (Gain): -7 to +7
Parametric Equalizer (Bandwidth): 1, 2, 3
Application Volume Level Setting: -14 to +14
HDMI
Input Format 720p/480p/VGA
Output Format 480p/VGA
General
Power Requirement: 14.4 V.DC (11-16V allowable)
Pre Output Voltage (Before Clipping): 4 V / 10k ohms
Maximum Mounting Angle: 30°
Weight: 2.12 kg
Dimensions
Din Size: 2DIN
Chassis Size (W x H x D) mm: 178 x 100 x 165 mm
Nose Piece Size (W x H x D) mm: 170 x 96 x 11.5 mm
Refer to the installation section for fitting instructions.


If you are unsure about the suitability of this product please contact us via the ask a question link at the top of this page or telephone us and we will gladly assist you.
To complete the installation of an aftermarket headunit (eg. Kenwood, Parrot ASTEROID, Alpine, Pioneer, Sony, JVC etc.) you will usually require additional fitting accessories. You may require a facia adapter - single DIN or double DIN, aerial adaptor, ISO stereo adapter or a stalk/steering wheel adaptor if you want to integrate your steering wheel buttons. You can substitute the ISO stereo adapter lead for a steering wheel adapter, if one is available for your vehicle. If you purchase our Connects2 steering wheel adapter you don't need to purchase an ISO stereo adapter lead as well. Refer to our

car stereo fitting accessory

section to purchase your car specific accesories. We stock the full range of stereo fitting parts, just ask if you need help.
| | |
| --- | --- |
| | If you have any questions please contact us via the ask a question link at the top of this page and we will gladly assist you. Below is a quick explanation of different fitting accessories that you may require to install your aftermarket Alpine stereo. |
| | | | | |
| --- | --- | --- | --- | --- |
| | | | | |
| | Stereo ISO adaptor harness allow connection to aftermarket stereo head units. Can ue steering wheel adapter instead. | Steering wheel adapter allows you to retain use of your steering wheel buttons. Avoids having to reach for car stereo controls in the dash. | Facia adaptors convert the aperture to DIN size used by aftermarket stereo head units | Aerial adaptor is often required to connect vehicles exisiting aerial to new aftermarket stereo |

| | |
| --- | --- |
| | Enjoy the peace of mind that comes with a professional, risk-free installation service, by placing your trust in a certified installer. Car Communications are a certified installer. |
Product Class
Product Type
Car Stereo
Car Stereo Spec
Car Stereo Features
SatNav, Bluetooth, Double DIN, Touchscreen, Phone Mirror, Android, AUX, USB, iPod/iPhone, HDMI Mirroring, CD DVD MP3