Alpine PDX-1.600M - 600W Mono Marine Subwoofer Amplifier
Brand: Alpine

Product Code: PDX-1.600M

Need any more information?
Ask a question
---
1 Year Warranty

Easy Returns
Recommended Add Ons
Optional Installation Package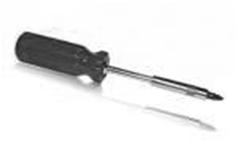 You are being offered an installation at an additional cost. If you select the installation option then this product will be professionally Installed at your home or workplace anywhere in the UK by our own network of accredited engineers. You will be contacted by a member of our installation booking team after you have placed an order.
---
Alpine PDX-1.600M
Rock Your Boat
The superb audio performance and outstanding durability of Alpine's new Marine product line is based on over 30 years experience in the car audio industry. PDX-1.600M Mono Digital Amplifier provides Alpine's SWR-M100W Marine Subwoofer without wasting battery. Alpine's Marine ready Mono Amplifier is 90% efficient at all power levels – for a great audio experience on the water.
PDX-1.600M – The Maritime Bass Booster

Thanks to an amazingly high efficiency, the PDX-1.600M Alpine's Marine Mono Amplifiers are superbly matched to deliver great bass – even with the engine off. Engineered for the severe challenges of the marine environment Alpine PDX-1.600M Marine Amplifiers work with maximum performance and durability.

Alpine's PDX-1.600M is 60% smaller than previous models with the same output power which makes it easy to find adequate mounting space. Even the mono amp and a full-range amp together make a small package – and, a total amp system that installs practically anywhere! The audio and crossover controls are conveniently placed on the front of the amplifier, making them easily accessible for further sound tuning. The Alpine Marine Amplifiers are also perfectly aligned to allow each amplifier to be stacked upon the other.
Marine – Ready

Marine Coating System and ATSM proven Salt/Fog and UV Marine specification make Alpine's Marine Amplifiers ready for a skin-deep audio experience on the water.

Overview
600W RMS x 1 @ 4 ?/2 ? (CEA-2006)
Marine Coating System
Salt/Fog (ASTM B117) Certified
UV (ASTM G154/D4329) Certified
Mono Subwoofer Amp
Low-Pass Crossover 50Hz-200Hz variable
Subsonic filter 15Hz/30Hz selectable
"Quick connect" High Current speaker terminals
This product is specialized for SWR-M100(W)
Super high efficiency

Alpine's PDX Marine Amplifiers are over 90% efficient at all power levels – drawing less current saving valuable battery power.

Cool running to play

PDX switch-mode digital amplifier technology allows PDX Marine amps to run cool and resist the harsh marine environment
Greater System Flexibility

Both amps deliver identical output into 2? and 4? loads, which allows for greater system building flexibility. An efficient way to get more dynamic bass: the amplifier power can be used to drive either one 4? speaker or two 4? speakers wired in parallel.

Power with Extreme Clarity

400 watts of power produce impressive clear and crisp sound. The secret of the clean performance and the effortless power coming from the PDX-1.600M, and the PDX-4.100M is a design that combines improved feedback circuitry and a revolutionary power supply filtering system. In addition they boast a damping factor that is 350% better than Class A/B amps.

Smart Stacking Design Saves Space

All PDX Marine amps have the same size and shape. Using the removable 1" diameter trim caps from their top, they can be vertically stacked on top of each other, sharing one set of mounting holes. This is an industry-first installation option that saves enormous amounts of space. PDX amplifiers are 60% smaller than previous models with the same output power. Install your amps easily without sacrificing valuable room, power and performance.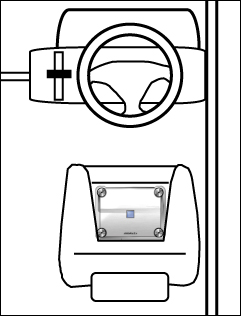 Build a Full System

To build the perfect individual marine system for every boat the PDX Marine amplifiers are available in mono and a 4/3/2 channel designs. So for those who really want to embark the ultimate boom on the water, Alpine Marine Amplifiers deliver everytime.
Alpine PDX-1.600M Features

General
Gain Control: Adjustable
Board Design: 4-Layer Glass Epoxy PC Board
Final Outputs: MOSFET
Pre-Amp Stage: Discrete
Connector Plating: Gold Plated Input, Output, Power and Speaker Terminals
Crossover: Adjustable Low-Pass
RCA Output: Non-Fading Pre-Amp Output
Power Indicator: Top Mounted Blue LED Power/Status Indicator
Current Protection: Auto Over-Current Protection
Board Circuitry: STAR Circuit
Power Supply Design: DC-DC PWM Power Supply
Power Supply: Resonant Mode Power Supply
Thermal Control: Thermal Management Control
Channel Design: 1 Channel (Mono)
Amplifier Type: Class-D (Digital)
Install
Mounting Design: Easy Stacking
Screw Mount / Wire Cover: Integrated Wire and Mounting Screw Terminals
Terminal Layout: One-Sided
Connectors: Quick Disconnect Terminals
Alpine PDX-1.600M Specifications

General
Signal to Noise: CEA 2006 S/N Ratio (IHF A Weighted, Reference: 1W into 4?) 80 dBA
Speaker Impedance: 4 or 2 ?
Frequency Response: 20Hz - 200Hz (20Hz/-3dB)
Input Sensitivity: 0.1V to 8.0V (For Rated Power)
Power Requirements: 14.4V DC (11V to 16V)
Dimensions
Heat Sink (WxHxD): 10-1/8'' x 7-9/16'' x 2-7/16''
Heat Sink (WxHxD): 257mm x 192mm x 62mm
Sound Tuning
Crossover: Variable, 50Hz - 200Hz (-24dB / oct), Low-Pass
RMS Power Ratings
Per channel into 2 ?: (@ 14.4V ?1%THD+N, 20Hz-200Hz) 600W x 1
Per channel into 4 ?: (@ 14.4V ?1%THD+N, 20Hz-200Hz) 600W x 1
CEA-2006 Power Ratings
CEA-2006 Power Rating: (4/2 ? @14.4V ?1% THD+N), S/N: 80dBA, ref:1W into 4 ?) 600W x 1
Alpine PDX-1.600M
Alpine PDX-1.600M Compatibility Chart

Car Model
Year
Radio Description
Notes
All Vehicles
1.
1. Refer to the installation section for fitting instructions.

If you are unsure about the suitability of this product please contact us via the ask a question link at the top of this page or telephone us and we will gladly assist you.
Car information and entertainment systems can be complex networks, so we always recommends that you have your installation carried out by a qualified installer. If you wish Car Communications to carry out the installation at an address of your choice anywhere in the UK please select from addons above before adding to cart. During the checkout you will be asked your preferred date(s) and time for the installation.

Our products are professionally installed at your home or workplace anywhere in the UK by our own network of accredited engineers.