Alpine PXA-H100 - Imprint Sound Processor
Brand: Alpine

Product Code: PXA-H100

Need any more information?
Ask a question
---
1 Year Warranty

Easy Returns
---
Alpine PXA-H100
Experience True IMPRINT Sound
Alpine's amazing new IMPRINT Sound technologies have overcome all acoustic problems in the cabin – tuning your car interior's sonic environment to perfection and letting you hear music just as the artist intended.

IMPRINT Sound is a stunning new suite of sound processing technologies that let you sit in the producer's chair and hear music exactly as it was meant to be heard. It delivers sonic accuracy never before available in the car, and utilises sophisticated professional sound tuning technologies, including MultEQ, that measure your car's acoustics and process the sound – precisely and automatically!
The Music You Expect to Hear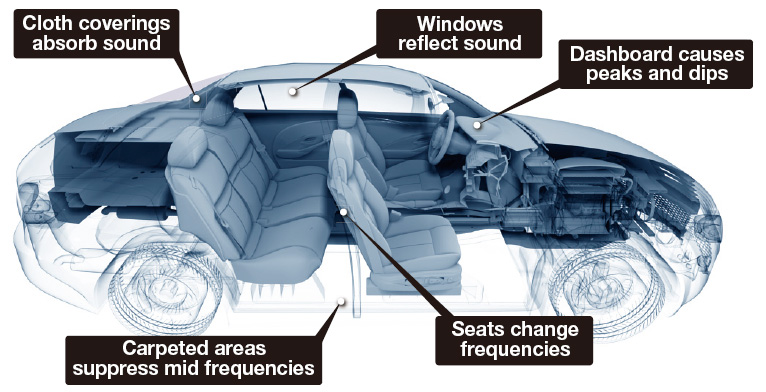 You love music and you know good sound when you hear it. When you play your music on an audio system, you expect to be able to hear it with all the power, clarity and subtle expressive nuances of the original. Unfortunately, nothing dashes those expectations more thoroughly than the sonic environment of the car.
Poor Acoustics in the Car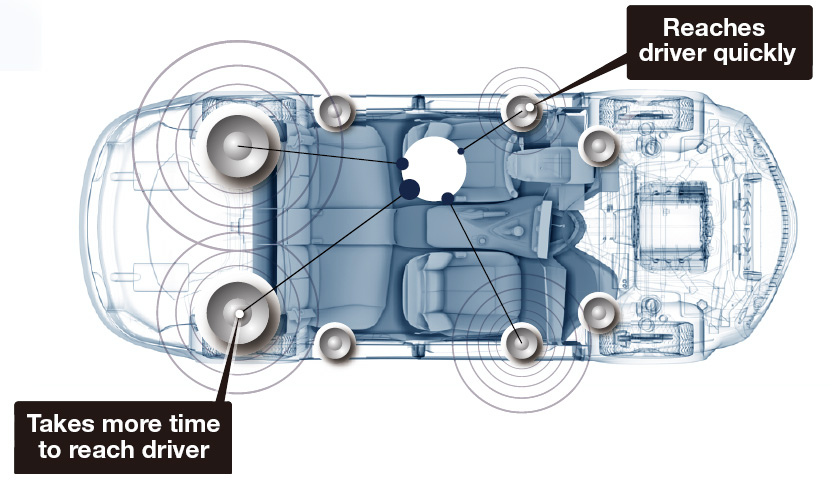 The car interior is full of materials that actively distort and degrade the sound. Windows amplify and reflect high frequencies. Seat and dashboard coverings change certain frequencies. Carpets absorb and suppress mid frequencies. These problems are far too complex to be solved by simple equalisation. In addition, since the speakers are located at different distances from the listeners, the sound stage created in the car is unbalanced and asymmetrical.
The Technology behind IMPRINT Sound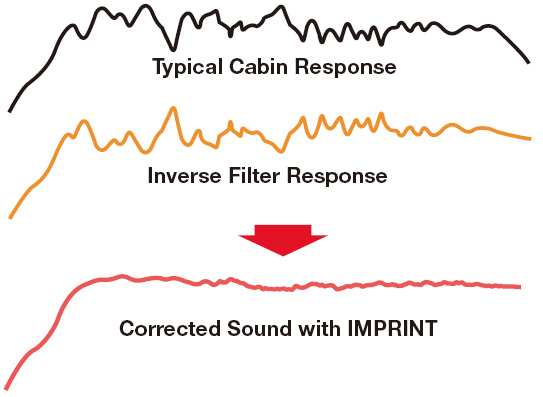 Behind the innovative IMPRINT Sound processing is a key technology called MultEQ. It analyses the acoustic characteristics of your car interior, and then creates a set of equalisation filters to correct for frequency response and time delay problems for each speaker in your car. MultEQ applies processing to over 500 specific frequencies in the audio spectrum, correcting the sound to perfectly match your listening environment with incredible precision. The result is that everyone in the car hears the music with superb clarity and imaging.
Alpine PXA-H100 Features

General
24-Bit D/A-Converter
3 PreOuts (4 Volts)
Sound Tuning
MediaXpander: 5 sources, 3 levels each
Time Correction: 6 channel
Parametric Equalizer: 5 band
Graphic Equalizer: 7 band
Factory EQ: 10 presets
Crossover: 2/3 channel
MultEQ: IMPRINT ready
Alpine PXA-H100 Specifications
Dimensions: 110(W) x 25(H) x 85(D) mm
Weight: 345g
Technology
Alpine PXA-H100
Alpine PXA-H100 Compatibility Chart

Car Model
Year
Radio Description
Notes
All Vehicles
If you are unsure about the suitability of this product please contact us via the ask a question link at the top of this page or telephone us and we will gladly assist you.
Car information and entertainment systems can be complex networks, so we always recommends that you have your installation carried out by a qualified installer. If you wish Car Communications to carry out the installation at an address of your choice anywhere in the UK please select from addons above before adding to cart. During the checkout you will be asked your preferred date(s) and time for the installation.

Our products are professionally installed at your home or workplace anywhere in the UK by our own network of accredited engineers.
Related Products
9" Touch Screen Navigation for Volkswagen Golf 7 with TomTom maps, compatible with Apple CarPlay and..
9" Touch Screen Navigation for Volkswagen Golf 6 with TomTom maps, compatible with Apple CarPlay and..
9" Touch Screen Navigation for Fiat Ducato 3, Citroën Jumper 2 and Peugeot Boxer 2 with TomTom maps,..