Alpine UTE-92BT - Car MP3 USB Bluetooth Digital Media Receiver iPod iPhone Stereo
Brand: Alpine

Product Code: UTE-92BT

Need any more information?
Ask a question
---
1 Year Warranty

Easy Returns
Recommended Add Ons
Optional Installation Package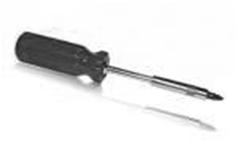 You are being offered an installation at an additional cost. If you select the installation option then this product will be professionally Installed at your home or workplace anywhere in the UK by our own network of accredited engineers. You will be contacted by a member of our installation booking team after you have placed an order.
---
Alpine UTE-92BT
DIGITAL MEDIA RECEIVER WITH ADVANCED BLUETOOTH - UTE-92BT
The UTE-92BT combines all the cool features and functions such as opening message customisation, a 3-way crossover, professional sound equalisation and even digital time correction with the latest Bluetooth technology.
It's Steering Wheel Remote Control Ready for a perfect install in almost any vehicle. If your car is equipped with a start-stop engine, this Head Unit is even more interesting for you, since it will keep playing when your engine stops at a crossroad.
You can even adjust the button and display illumination colour separately with a stunning 150.000 colour variations.
Customisable Opening Screen
| | |
| --- | --- |
| | You can easily create your own customized opening message of up to 10 digits. Use your car model, your name or a simple HELLO to give your radio a personalized touch. |
Brightness Adjustment
| | |
| --- | --- |
| | Adjust the main button illumination brightness in 5 steps to match your dash illumination. |
Variable Illumination Gives You a World of Colour
| | |
| --- | --- |
| | With Variable Illumination, you're no longer limited to a choice of just a few colours. You can actually browse through a range of more than 150,000 colours to select exactly the tone to match or complement your dashboard illumination. Many preset colours are also available. Display and button illumination are independently selectable. You can choose to match your car manufacturers style, e.g. VW red buttons and a blue display. |
3-way X-OVER
This unit is equipped with an active crossover. The crossover limits the frequencies delivered to the outputs. Each channel is controlled independently. Thus, each speaker pair can be driven by the frequencies for which they have been optimally designed.

The crossover adjusts the HPF (high pass filter) or LPF (low pass filter) of each band, and also the slope (how fast the filter rolls off the highs or lows). Adjustments should be made according to the reproduction characteristics of the speakers. Depending on the speakers, a passive network may not be necessary. If you are unsure about this point, please consult your authorized Alpine dealer.
Tune Your Sound, Check Your Facebook
| | | |
| --- | --- | --- |
| | | Download the Alpine TuneIt App, then connect your iPhone via USB or Android based smartphone via Bluetooth. Now you're ready to use your phone as a handy interface to achieve exactly the sound you want in your car. If you're on Facebook, the app will also notify you of new messages on both your phone and the head unit. For more details, see the Alpine TuneIt App description in the Apps product category. |
BASS ENGINE SQ
| | |
| --- | --- |
| | The BASS button next to the central control knob takes you directly to the advanced bass level adjustment function. As you choose one of the six levels, it automatically adjusts frequency cut-off, Q factor and subwoofer level for optimum sound quality and tonal balance. |
Technology and Features for Competition-Level Sound
| | |
| --- | --- |
| | The unit uses our best parts and technologies, such BassEngine Pro customisation features like Digital Time Correction, 9-Band Parametric EQ, factory EQ presets, crossover, a 24-Bit DAC and three 4 Volt PreOuts. |
Built-in Bluetooth® Has Many Advantages
| | |
| --- | --- |
| | Bluetooth® comes built in, so you can enjoy hands-free phone operation and a wide range of convenient functions for superior in-car phone use. These include the ability to hold and switch incoming calls, phonebook functions like auto updating and easy ABC search, and easier control of music search and playback functions. When an iPhone is connected to the USB port for the first time, the unit will automatically start the inital Bluetooth setup. |
Expand your listening choices with USB and AUX Input
| | |
| --- | --- |
| | Expand your listening choices by plugging your USB mass storage devices into the front USB port. There's also a 3.5mm mini jack for MP3 players. |
Hear the Music You Love, from Many Different Apps!
| | |
| --- | --- |
| | Alpine takes head unit/iPhone integration a step further with App Direct. Connect your iPhone via USB and App Direct will let you listen to sound from many apps through your system speakers. Select music or talk from Internet Radio, streaming services, whatever your favourite apps are. You get full control from the iPhone's touch screen and the iPhone stays fully operational. |
Full Enjoyment of iPods and iPhones
| | |
| --- | --- |
| | This unit provides a high speed USB connection to let you enjoy the functions of your iPod or iPhone. Along with superior sound quality and easy operation, you also get quick music search via song, artist, album, and other choices. |
Siri Voice Control
| | |
| --- | --- |
| | Use the voice control key to activate Siri on your iPhone 4S / iPhone 5 / iPhone 6 / 6S and 6 Plus / 6S Plus to control the music playback and place calls. This works also for Android phones with voice control function. |
Features
Tuner
Memory Presets: Preset Stations (FM:18, MW:6, LW:6)
Memory: Auto Memory
Seek Mode: Local/DX Selection
RDS
RDS Functions: AF, TA, TP, PTY, News, EON, Radio Text+
PTY (Programme Type) Display
BLUETOOTH®
Built-in BLUETOOTH® Module
Hands Free Calling: HFP (Hands Free Profile) or HSP (Head Set Profile)
Streaming Music: A2DP (Advanced Audio Distribution Profile) Compatible
Streaming Music Control: AVRCP (Audio/Video Remote Control Profile) Ver.1.4 Compatible
BT Plus Advanced BLUETOOTH Technology
Connection: SSP (Secure Simple Pairing) Supported
Phone Book: Phone Book Synchronization
Phone Book Search: 3 Letters Alphabet Search
Speed Dial: 6 Preset Memory
Multiple Phone Number Registration: 5 Phone Number Registration Possibility
Phone Book Label Display: General, Mobile, Home, Office, Other
Voice Dial Operation: Voice Control for iPhone Supported
Auto Answer
Call Waiting
Call History Display: Dialled Call, Received Call, Missed Call
Speech Volume Level Adjustment: Adjustable for Outgoing and Incoming Volume
Hands-Free Phone Sound Setting: 5 Type Selection
Signal Strength Indicator
Battery Level Indicator
Output Speaker Selection
Menu Language Selection: English, German, French, Italian, Spanish, Dutch, Russian
Firmware Updatable via USB
Microphone Included
Made for iPod® / iPhone®
Compatibility for iPod/iPhone: Made for iPod touch 5th/4th/3rd/2nd/1st Gen., iPod nano 7th/6th/5th/4th/3rd/2nd/1st Gen., iPod classic 160GB/120GB/80GB, iPhone6Plus,iPhone6, iPhone 5S, iPhone 5, iPhone 5C, iPhone 4S, iPhone 4, iPhone 3GS, iPhone 3G and iPhone
Connection: KCU-445i Required (for iPods / iPhones with 30-pin connector) or KCU-471i (for Lightning Cable)
Available Selections: Playlist, Artist, Album, Song, Podcast, Genre, Composer, Audiobook, Genius Mix
Alphabet Search
Percentage Search
App Direct Mode
Direct Up/Down: Playlist, Artist, Album, Genre, Composer, Episode Up/Down
M.I.X. (Shuffle) Play: Song, Album, All
Repeat one
Battery Charging
Alpine TuneIt App
Sound Setting Function
Sound Setting Data Upload to Alpine Cloud Server (Data Sharing)
Facebook Notification
Compatible for iPhone and Android Smartphones: Available on Apple App Store and Google Play Store
USB Media Connection
USB Connection: Front USB Connection
Music Playback: FLAC, MP3, WMA, AAC File Playback
USB Class: Mass Storage Class
File/Folder Name Search
Folder Up/Down
M.I.X. Random Play: Folder, All
Repeat
Sound Tuning
Subwoofer Level Adjustment
BASS ENGINE SQ
Subwoofer Phase Select 0°/ 180°
Subwoofer System Select
High Pass Filter
Low Pass Filter
Default Equalizer setup
Equalizer: Flat, Pops, Rock, News, Jazz, Electrical Dance, Hip Hop, Easy Listening, Country and Classical
9-band Parametric Equalizer
Digital Time Correction
Digital Crossover Setting: 2Way / 3Way System
Application Volume Level Setting
MediaXpander
Power IC Management System
General
Power Output: 4 x 50W High Power Amplifier
Display: 13 Segments RGB LCD Display, 1 Lines
Control Type: Rotary Encoder Knob
Face Color: Black
Illumination Buttons: Variable RGB Illumination Buttons
Display Colour Setting: Variable RGB Color Display
Display and button illumination independently selectable
Source key with adjustable brightness
Opening Screen Customoize
High Grade Audiophile Design
3 PreOuts (2V, Front + Rear + Subwoofer)
DAC: 24-bit DAC
AUX-In: Front AUX Input (3.5mm mini jack)
Steering Wheel Remote Control Ready: Direct connection
OEM Sub-display Ready
Dimmer Level Control: 4Steps
Fader & Balance:
Source Change Fade-In
Mute: -20dB Mute (Remote control only)
Remote Control Ready
Menu Language: English, German, French, Italian, Spanish, Dutch, Russian
Clock
Firmware Updatable via USB
Detachable DIN Trim Plate
Detachable Face Plate
Dimmer
Power Antenna Lead
Remote Turn-On
Audio Interrupt
Start-Stop Engine unaffected
Specifications
Max Power Output Ratings
Max Power Output: 4 x 50W
FM Tuner
Tuning Range: 87.5 - 108.0 MHz
Mono Usable Sensitivity: 0.7 ?V
Alternate Channel Selectivity: 80 dB
Signal-to-Noise Ratio: 65 dB
Stereo Separation: 35 dB
Capture Ratio: 2 dB
MW Tuner
Tuning Range: 531 - 1,602 kHz
Usable Sensitivity (IEC Standard): 25.1 ?V / 28 dB
LW Tuner
Tuning Range: 153 - 281 kHz
Usable Sensitivity (IEC Standard): 31.6 ?V / 30 dB
USB
USB Requirements: USB 1.1/2.0
Max. Power Consumption: 1,000 mA
USB Class: Mass Storage Class
File System: FAT 12/16/32
Flac Decoding: Free Lossless Audio Codec Format
MP3 Decoding: MPEG Audio Layer-3
WMA Decoding: Windows Media™ Audio
AAC Decoding: AAC-LC Format ??.m4a?? File
Number of Channels: 2-Channel (Stereo)
Frequency Response: 5 - 20k Hz (±1 dB) *May differ depending on the encoding software and bit rate.
Total Harmonic Distortion (at 1kHz): 0.008 %
Dynamic Range (at 1kHz): 95 dB
Signal-to-Noise Ratio: 105 dB
Channel Separation (at 1kHz): 85 dB
BLUETOOTH®
BLUETOOTH® Version : Bluetooth v2.1 + EDR
Output Power: +4 dBm Max. (Power Class 2)
HFP: Hands Free Profile
HSP (Head Set Profile)
A2DP: Advanced Audio Distribution Profile
AVRCP: Audio/Video Remote Control Profile v1.4
OPP (Object Push Profile)
PBAP (Phone Book Access Profile)
SPP (Secure Simple Pairing)
Sound Tuning
Subwoofer Level Adjustment: 0 to 15 dB
Subwoofer Phase Setting: 0° or 180°
BASS ENGINE SQ: Level 0 - 6
Bass Level Control Range: ±9.1 dB at 100Hz
Treble Level Control Range: ±9.1 dB at 10 kHz
Parametric Equalizer (Band 1): 20 - 100 Hz
Parametric Equalizer (Band 2): 63 - 315 Hz
Parametric Equalizer (Band 3): 125 - 500 Hz
Parametric Equalizer (Band 4): 250 - 1k Hz
Parametric Equalizer (Band 5): 500 - 2k Hz
Parametric Equalizer (Band 6): 1k - 4k Hz
Parametric Equalizer (Band 7): 2k - 7.2k Hz
Parametric Equalizer (Band 8): 5.8k - 12k Hz
Parametric Equalizer (Band 9): 9k - 20k Hz
Parametric Equalizer (Gain): -7 to 0 +7
Parametric Equalizer (Bandwidth): 3, 4, 5
2Way Crossove Mode: Cut-off Frequency 20-200Hz, Slope Flat/6/12/18/24 dB/oct, Level -12 to 0dB
3Way Crossover Mode: Cut-off Frequency Low/Mid Low 20-800Hz Mid High 20-20kHz High 1k-20kHz, Slope Flat/6/12/18/24 dB/oct, Level -12 to 0dB
Application Volume Level Setting: ±14 dB
General
Power Requirement: 14.4 V.DC (11-16V allowable)
Pre Output Voltage (Before Clipping): 2V / 10k ohms
Aux In: 1.4V / 10k ohms
Maximum Mounting Angle: 35°
Weight: 1.4 kg
Dimensions
Din Size: 1 DIN
Chassis Size (W x H x D) mm: 178 x 50 x 161.5 mm
Nose Piece Size (W x H x D) mm: 170 x 46 x 25 mm
Technology
Refer to the installation section for fitting instructions.

If you are unsure about the suitability of this product please contact us via the ask a question link at the top of this page or telephone us and we will gladly assist you.
To complete the installation of an aftermarket headunit (eg. Kenwood, Parrot ASTEROID, Alpine, Pioneer, Sony, JVC etc.) you will usually require additional fitting accessories. You may require a facia adapter - single DIN or double DIN, aerial adaptor, ISO stereo adapter or a stalk/steering wheel adaptor if you want to integrate your steering wheel buttons. You can substitute the ISO stereo adapter lead for a steering wheel adapter, if one is available for your vehicle. If you purchase our Connects2 steering wheel adapter you don't need to purchase an ISO stereo adapter lead as well. Refer to our

car stereo fitting accessory

section to purchase your car specific accesories. We stock the full range of stereo fitting parts, just ask if you need help.
| | |
| --- | --- |
| | If you have any questions please contact us via the ask a question link at the top of this page and we will gladly assist you. Below is a quick explanation of different fitting accessories that you may require to install your aftermarket Alpine stereo. |
| | | | | |
| --- | --- | --- | --- | --- |
| | | | | |
| | Stereo ISO adaptor harness allow connection to aftermarket stereo head units. Can ue steering wheel adapter instead. | Steering wheel adapter allows you to retain use of your steering wheel buttons. Avoids having to reach for car stereo controls in the dash. | Facia adaptors convert the aperture to DIN size used by aftermarket stereo head units | Aerial adaptor is often required to connect vehicles exisiting aerial to new aftermarket stereo |

| | |
| --- | --- |
| | Enjoy the peace of mind that comes with a professional, risk-free installation service, by placing your trust in a certified installer. Car Communications are a certified installer. |
Product Class
Product Type
Car Stereo & Navigation
Car Stereo Spec
Car Stereo Main Features
Bluetooth, Single DIN, Android, AUX, USB, iPod/iPhone