Ampire KCW802 Universal NTSC Rear View Camera
Brand: Ampire

Product Code: KCW802-NTSC

Need any more information?
Ask a question
---
6 Months Warranty

Easy Returns
Recommended Add Ons
| | |
| --- | --- |
| 3.5" Dash Monitor | 5" Dash Monitor |
| 4.3" Mirror Monitor | 7" Mirror Monitor |
6" Dash Mounted Monitor 7" Dash Mounted Monitor
Optional Installation Package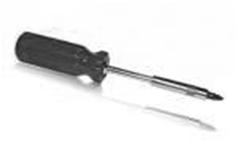 You are being offered an installation at an additional cost. If you select the installation option then this product will be professionally Installed at your home or workplace anywhere in the UK by our own network of accredited engineers. You will be contacted by a member of our installation booking team after you have placed an order.
Please choose the right products you need installing
---
Ampire KCW802 NTSC Rear View Camera
The KCW802 wide-angle substructure camera is a reversing / rear view camera with unlimited areas of application in the car, bus, mobile home, truck or trailer. The aluminum housing is weatherproof, waterproof and very stable. Optionally, auxiliary lines can be faded into the video signal, which enables the viewer to better park. The delivery is complete with a 7 meter connection cable with high-quality copper strands. In addition, a 5 ° beveled rubber pad is included in the scope of delivery to be able to adapt the viewing angle of the camera to the installation situation.
TECHNICAL DATA
- Auxiliary lines: switched off at the factory (can be switched on)
- black aluminum housing
- mirrored image reproduction (adjustable)
- image sensor type 1/4 '' Color CMOS (PC7070)
- Video signal NTSC
- Resolution pixels 648 × 488
- DIN protection class IP67
- Triggering 420 TV lines
- Exposure 1 / 50-60 ~
1/15000 seconds - Signal to noise ratio = 48db
- Dynamic> 70db
- Light sensitivity <0.2 Lux
- Output signal 1.0Vp-p, 75 OHM
- automatic white balance
- automatic video level adjustment
- operating voltage 6-24 volts DC
- power consumption 800mW
- working temperature -40 ° C to + 80 ° C
- diagonal viewing angle 170 °
- horizontal viewing angle 140 °
- construction dimensions camera 32x34mm and 25mm high
- 7.5mm drill hole
- E certified

SETTINGS
The new KCW802 is now able to display the video image in four different views.
1. Mirrored image for sub-assembly (factory setting)
2. Mirrored image for sub-assembly with auxiliary lines (cut through brown cable loop)
3. Normal image for sub-assembly (cut blue cable loop)
4. Normal image for sub-

Assembly
with auxiliary lines (cut blue and brown cable loop)
SCOPE OF DELIVERY:
1x Camera KCW802
1x 4-pin system extension cable with a length of 7m (100% copper)
1x Adapter cable to cinch (0.52m) / power line (2.5m)
1x Foam seal (self-adhesive)
1x Beveled rubber pad (5 ° angle)
1x German / English installation instructions
APPROVALS CE Directive of 2004/108 / EC, EN55022: 2010, EN 55024: 2010 Report No. STR12058091E FCC Part 15B Report No. STR12058092E-3 LEGAL NOTICE
Rear View Camera Ampire
This camera is a reversing / surveillance camera with unlimited use area by car, bus, camper, truck or trailer
If you are unsure about the suitability of this product please contact us via the ask us about this item link at the top of this page or telephone us and we will gladly assist you.
Refer to the fitting instructions guide. If you are unsure at any time please contact us.
Product Class
Product Type
Reversing Camera
Related Products
New Snooper S8100 Truckmate Pro Full UK/EU Snooper Truckmate Pro S8100 - The No. 1 Truck sat ..
9" Touch Screen Navigation for Fiat Ducato 3, Citroën Jumper 2 and Peugeot Boxer 2 with TomTom maps,..
9" Touch Screen Navigation for Mercedes Sprinter, compatible with Apple CarPlay and Android Auto ..