ANC7677940 - Digital Radio (DAB/DAB+) AM/FM & GPS Shark 2 Fin Antenna
Brand: Celsus

Product Code: ANC7677940

Need any more information?
Ask a question
---
1 Year Warranty

Easy Returns
Recommended Add Ons
Optional Installation Package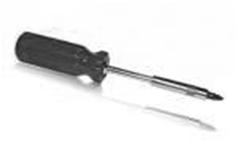 You are being offered an installation at an additional cost. If you select the installation option then this product will be professionally Installed at your home or workplace anywhere in the UK by our own network of accredited engineers. You will be contacted by a member of our installation booking team after you have placed an order.
---
ANC7677940 - Digital Radio (DAB/DAB+) AM/FM & GPS Shark Fin Antenna
DAB, DAB+, AM/FM and GPS Shark 2 Antenna
Would you like to improve the signal quality of your radio or GPS navigation system? This multi-function antenna is designed for dual function DAB and AM/FM applications together with GPS reception for navigation systems. The perfect solution if you would like to maintain the aesthetics of your vehicle but significantly improve your signal quality. This roof mounting antenna offers optimum performance with only a single hole required for fixing.
Key Features
Roof mounting: original drilling or 19 mm drilling
Active AM/FM, DAB and GPS reception
Requires ANC7581119 AM/FM extensions
May require adaptors
Technical Data
D.A.B. cable : L = 5 m / Z = 50 Ohm / C = 101 pF/m

GPS cable : L = 5 m / Z = 50 Ohm / C = 100 pF/m

D.A.B. connector : SMB F

GPS connector : SMB F

GPS feeding cable and phantom feeding 3-5 V

D.A.B. feeding cable 12V

Frequency band :III band 174-240 Mhz / L band 1452-1492 Mhz / GPS= 1575,42+/-1,023Mhz

Gain (dB) : III band 0 dB / L band 14 dB 7GPS=27dBi

Power absorption GPS : 30 mA

Overall dimensions (LxBxH) : 11.7X 7.6 x 6.2 cm
Suitable for aftermarket analogue AM/FM stereos, Digital DAB stereos, Tuners and Adaptors such as DABmotion or AutoDAB
If you are unsure about the compatibility of this product with your car please submit an enquiry form by clicking ask a question found at the top of this page.
Refer to installation guide.

If you require help with installation please submit our enquiry form by clicking ask a question found at the top of this page after you have purchased the item. We will more than happily provide free telephone or email support.
Product Class
Product Type
DAB Antenna
Related Products
Ventura Pro SC5800 DVR NEW Ventura SC5800DVR. 5" widescreen LCD with built-in DVR and Tyre P..
DDX5016DAB The Kenwood DDX5016DAB DVD receiver offers unparalleled iPod control. Plug your player..
9" Touch Screen Navigation for Fiat Ducato 3, Citroën Jumper 2 and Peugeot Boxer 2 with TomTom maps,..