BlackVue DR430-2CH Dashcam Front & Back Witness Camera

Need any more information?
Ask a question
---
1 Year Warranty

Easy Returns
Recommended Add Ons
SD Memory card is optional extra, please select.
To find out of the size of the memory card that is included in this package, please look in the description.
Optional Installation Package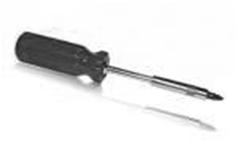 You are being offered an installation at an additional cost. If you select the installation option then this product will be professionally Installed at your home or workplace anywhere in the UK by our own network of accredited engineers. You will be contacted by a member of our installation booking team after you have placed an order.
---
BlackVue DR430-2CH Dashcam

The Blackvue DR430-2CH is a simple but powerful Full HD front facing and back dash camera. Equipped with a Sony CMOS sensor and also includes a tamper proof microSD card lock for extra security. The accedent witness camera come with an optional GPS to record the location along with the video.

The DR430-2CH with its clear Full HD high quality image, 120 ° Wide-angle lens and 2M CMOS Sensor on the front provides precise details of any incident witout distortion. This reflects the original purpose of the dashcam, present in the case of an accident that may take place in the future.

The Blackvue all black design fits into your vehicle perfectly, its unique cylindrical body design ensures that the driver has a safe field of vision even when installed inside the vehicle.

The Blackvue DR430-2CH Dashcam provides various recording modes. These modes allow the user to select a recording mode , according to the circumstance so that proper images can be captured during both driving or parking.
Features
High Quality Videos
Full HD (1920×1080) @30fps
Sony CMOS Sensor
Optimal Angle of View
Wide 120° field of view to capture clear Full HD video evidence if an accedent happens

Memory
Supports up to 128GB microSD card
The camera comes with an 16GB microSD card as standard, but an upgrade in size is avalible in the recomended add ons above.
Optinal GPS
The GPS will enable your evidace be more accurate by recording the location along with the video
You can add GPS to your camera by selecting it in the recomended add ons above.
User Friendly Interface
Audio guidence & LED indicators to show the operational status
Audio on/off function (protect your privacy)
Adjustable shooting view with 360° camera rotation
Recording Modes
Normal Mode - records when you switch it on to when you switch it off
Event Mode - automaticly saves in an event of a collision with the help of the built in G-Sensor
Parking Mode- records when the vehicle is parked up and switched off, to use this mode a Power Magic PRO is needed, you can purchase this from the recomended add ons above.
Design
All black in colour to blend into any vehicles interior
Easily detachable mounting bracket
BlackVue Viewer Application (PC/Mac)
Watch recordings, check speed and location, trace route of vehicle on Google Maps.
Supports nine languages - English, French, Italian, German, Spanish, Russian, Chinese, Korean and Japanese.
Tamper-proof MicroSD Card Loack
For extra security the SDcard is locked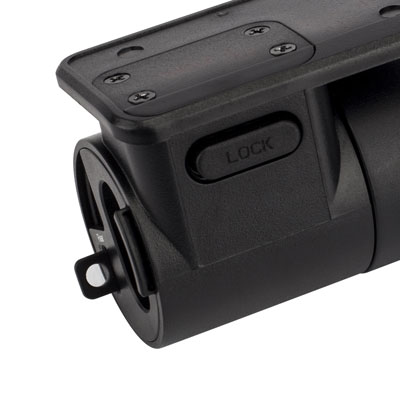 What's in the box?
BlackVue DR430-2CH Front Camera
BlackVue DR430-2CH Rear Camera
Vehicle Power Cable
Rear Camera Connection Cable
Double-Sided Tape for Mounting
Cable Clips (8 included)
16GB microSD Card
microSD Card Reader
User Manual
NEW DR3500 FHD (with optional GPS)
Compatibility Chart

Car Model
Year
Radio Description
Notes
All vehicles
If you are unsure about the suitability of this product please contact us via the ask us about this item link at the top of this page or telephone us and we will gladly assist you.
Plug n Play device, no special installation required.
Camera Spec
Advance Features
GPS, Dual Camera
Related Products
Ventura Pro SC5800 DVR NEW Ventura SC5800DVR. 5" widescreen LCD with built-in DVR and Tyre P..
NEW SNOOPER S8100 VENTURA PRO - EU & UK If you want to quickly and safely make your way t..
BlackVue DR450-1CH Dashcam (with optional GPS) The Blackvue DR450-1CH is a simple but powe..