BlackVue DR490-2CH Simple Dual Full HD Dashcam

Need any more information?
Ask a question
---
1 Year Warranty

Easy Returns
Recommended Add Ons
SD Memory card is optional extra, please select.
To find out of the size of the memory card that is included in this package, please look in the description.
Optional Installation Package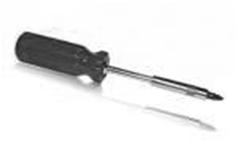 You are being offered an installation at an additional cost. If you select the installation option then this product will be professionally Installed at your home or workplace anywhere in the UK by our own network of accredited engineers. You will be contacted by a member of our installation booking team after you have placed an order.
---
Simple Dual Full HD Dashcam
Outstanding Dual Full HD quality in a small form factor, featuring Sony's STARVIS™ image sensor in the front camera for better clarity in low light.
The DR490-2CH is a dual-channel dashcam that records both front and back or interior of your vehicle in Full HD 1080p.
The DR490-2CH protects your car without getting in the way—hidden behind your rearview mirror.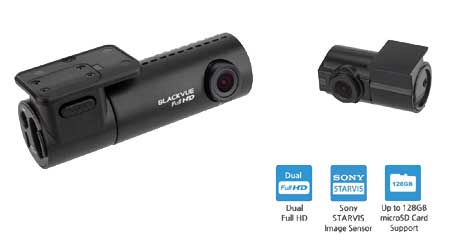 Dual Full Hd Dashcam
Full Hd 1080p Front And Rear @30fps
The DR490-2CH records Full HD 1080p videos of the front and back of your car at 30 frames per second, in a 130-degree wide view angle. With the front camera's Sony STARVIS imaging sensor, you get awesome image clarity day and night.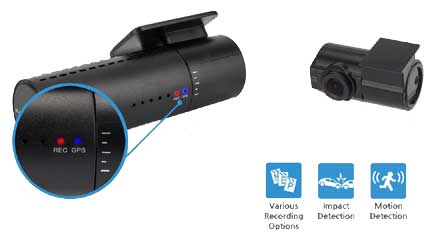 Built-in Impact & Motion Detection
Enables Multiple Recording Modes
While driving, your BlackVue detects impacts and sudden changes in speed. While parked, it also detects movements*.
Videos files are marked accordingly so that you can easily find the relevant ones in the BlackVue Viewer for Windows and Mac OS.
(*) For Parking Mode recording, an external battery pack (Power Magic Battery Pack) or a hardwiring kit (Power Magic Pro) is required.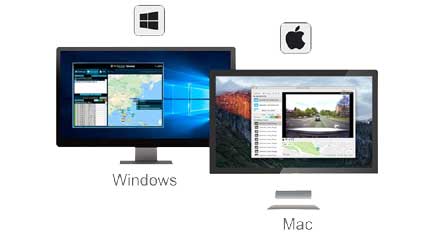 Blackvue Viewer (Windows/Mac)
Easily Manage Your Video Files
The BlackVue Viewer is free to download and use.
It lets you easily change your BlackVue configuration settings.
Displays videos chronologically and by type (Normal/Event/Parking) to quickly identify and archive important footage.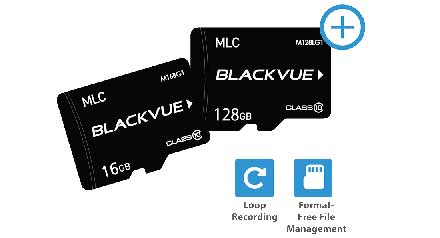 Loop Recording And Format-free Technology
Less Formatting And Smoother Recording
Loop Recording: the DR490-2CH records over the oldest video files first when the microSD card is full, in a seamless loop.
Format-Free Technology: your BlackVue saves and organizes files on the microSD card in a highly efficient way. It reduces the need for formatting the card and prevents file corruption even after multiple write cycles.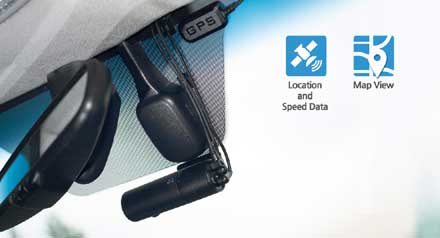 External Gps (Optional)
Log Speed And Location Along Your Videos
The external GPS receiver (approx. 1 meter / 39 inches) adds location and speed data to your videos.
Speed: speed data will be overlaid in the video (can be turned off in the settings).
You can choose to display the speed in Kilometers per hour (Km/h) or Miles per hour (Mph).
Location: you can visualize the location of your vehicle in the BlackVue Viewer's Map during video playback.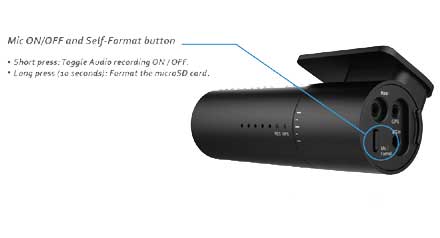 Mic On/Off And Format Button
Like every BlackVue dashcam, the DR490-2CH records audio in addition to video.
Handy to make oral notes to yourself while keeping your hands on the wheel, record a conversation with a police officer, or capture any sound of impact that might be off-camera.
Mic ON/OFF: The DR490-2CH features a physical button to toggle audio recording ON and OFF instantly.
Note: please consult your local legislation on the use of audio recording devices in your vehicle. Commercial vehicles may be required to bear a sticker mentioning the presence of an active dashcam.
Format microSD: A long press of the button can also be used to format the microSD card without the need for a computer.
The Sony Starvis Difference
The Sony STARVIS™ image sensor that equips the front camera of the DR490-2CH delivers outstanding low-light performance.
Additionally, it features Night Vision, which activates when the dashcam switches to Parking Mode, further enhancing details in dark surroundings.
Even with Night Vision OFF, the STARVIS sensor outperforms regular CMOS sensors as you can see in the comparison shots below:

Parking Mode Monitoring
with Power Magic Pro or Power Magic Battery Pack.
Rest easy, knowing that your car is being monitored while you are away.
BlackVue automatically switches to Parking Mode to monitor you parked vehicle, but only writes to the memory card when something happens (motion or impact detected), which has two benefits:
Less chance for important files to be overwritten during long Parking Mode sessions.
Extended memory card lifespan in the long run.
The dashcam detects movements via the camera sensor and impacts via the gravity sensor. You can choose to record videos in either both scenarios or only when impacts are detected.
Night Vision:
While turned ON, Night Vision is designed to activate itself when the dashcam switches to Parking Mode. It highly enhances the image quality in low light, making it perfect for monitoring your vehicle in an underground parking lot or a poorly-lit street at night.
Specification:
Color/Size/Weight
Front: Black / Width 111.8 mm x Height 34 mm / 58 g
Rear: Black / Width 51.3 mm x Height 29.7 mm x Thickness 29.2 mm / 18 g
Memory
microSD Card 16GB included (capacity upto 128GB)
Recording Mode
Normal Recording, Event Recording (Impact Detection), Parking Mode Recording (Motion & Impact Detection)
* For parking mode recording, a Parking Mode Battery Pack (Power Magic Battery Pack) or a Parking Mode Hardwiring Kit (Power Magic Pro) is required.
Camera
Front: CMOS Sensor (Approx. 2 M Pixel)
Rear: CMOS Sensor (Approx. 2 M Pixel)
Viewing Angle
Front: Diagonal 130°, Horizontal 113°, Vertical 58°
Rear: Diagonal 130°, Horizontal 110°, Vertical 62.5°
Resolution/Frame Rate
<Front – Rear>
Full HD (1920×1080) @ 30 fps – Full HD (1920×1080) @ 30 fps
Image Quality
Video Compression Mode
GPS
Microphone
Speaker (Voice Guidance)
LED Indicators
Front: Front Security(WHITE), REC(RED), GPS(BLUE)
Rear: Rear Security(BLUE)
Sensor
3-Axis Acceleration Sensor
Backup Battery
Input Power
DC 12V – 24V (DC Plug: (-)—C—(+)(Ø3.5 x Ø1.35), MAX 1A/12V)
Power Consumption
Avg. 320 mA(3.84 W at 12 V, when there is no external GPS receiver)
(4.20 W at 12 V, when an external GPS receiver is connected)
* Actual power consumption may vary depending on use conditions and environment.
Operation Temperature
-20 °C–70 °C (-4 °F–158 °F)
Storage Temperature
-20 °C–80 °C (-4 °F–176 °F)
High Temperature Cut-Off
Certifications
Software
BlackVue Viewer
*Windows XP or higher and Mac Yosemite OS X (10.10) or higher
Other Features
Format-Free Technology for Stable Recording
NEW DR3500 FHD (with optional GPS)
Compatibility Chart

Car Model
Year
Radio Description
Notes
All vehicles
If you are unsure about the suitability of this product please contact us via the ask us about this item link at the top of this page or telephone us and we will gladly assist you.
Plug n Play device, no special installation required.
Camera Spec
Advance Features
GPS, Dual Camera
Related Products
NEW SNOOPER S8100 VENTURA PRO - EU & UK If you want to quickly and safely make your way t..
7" Navigation with TomTom maps including trucking feature, compatible with Apple CarPlay and Android..
9" Touch Screen Navigation for Fiat Ducato 3, Citroën Jumper 2 and Peugeot Boxer 2 with TomTom maps,..