BLACKVUE DR900S-2CH Dash Camera 2-Channel Front/Rear Full 4K HD Wi-Fi
Brand: BlackVue

Product Code: DR900S-2CH

Need any more information?
Ask a question
---
1 Year Warranty

Easy Returns
Recommended Add Ons
SD Memory card is optional extra, please select.
To find out of the size of the memory card that is included in this package, please look in the description.
Power Magic PRO is a battery discharge prevention device designed for Blackvue Car Cameras. It prevents discharging of car battery with the help of a switch, timer and voltage setting.
When you turn off your vehicle your Blackvue will enter "Parking Mode" after 10 minutes and will then immediately start recording when any motion is detected or if your vehicle is moved or knocked.
This system will automatically cut off the power to Blackvue when the vehicle voltage drops below the threshold voltage setting.
It also acts as a countdown timer where you can set the preferable duration to have the Blackvue operate when parked. Another reason why Blackvue Vehicle Drive Recorders are the best choice!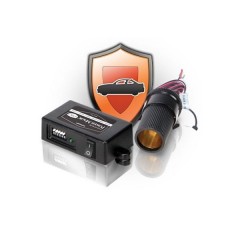 Optional Installation Package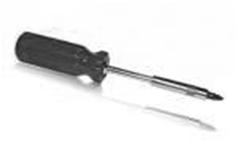 You are being offered an installation at an additional cost. If you select the installation option then this product will be professionally Installed at your home or workplace anywhere in the UK by our own network of accredited engineers. You will be contacted by a member of our installation booking team after you have placed an order.
---
BLACKVUE DR900S-2CH Dash Camera 2-Channel Front/Rear Full 4K HD Wi-Fi
The BlackVue DR900S Series is the world's first 4K Ultra HD Cloud-connected dashboard camera and takes video fidelity to a whole new performance level.
The DR900S-2CH is BlackVue's range-topping dual camera model, engineered for the user who demands the finest video quality day and night. Featuring a stunning 4K UHD front camera with 8 megapixel CMOS sensor and Full HD 1080p rear camera with Sony STARVIS CMOS sensor for superb clarity.

BlackVue is a global leader and innovator in the field of in-car video technology and has always put image quality and next-generation functionality at the forefront of their product development, and the introduction of 4K UHD recording resolution and Cloud-connectivity is an iconic moment in the evolution of the dash cam. Along with 4K recording, the DR900S Series features HEVC compression, dual-band 2.4-5GHz Wi-Fi and BlackVue Over the Cloud connectivity, making it the ultimate car camera for protection when driving or while parked.

The 4K Ultra High Definition resolution contains exactly four times as many pixels as Full HD, 3840 pixels × 2160 lines to be exact, equivalent to 8.3 million pixels. For a dashboard camera, this can mean the difference between an unusable pixelated blur and a readable licence plate, especially at speed or in low light conditions. To take even greater advantage of the extra resolution, the DR900S-2CH packs a massive ultra-wide 162 degree lens on its front camera for incredible clarity and detail from edge-to-edge. The DR900S-2CH performs exceptionally well at night and in dark environments, while maintaining a low level of noise. In daylight, the ability to "freeze" the action is nothing short of spectacular, thanks to a high shutter speed, so users can clearly see the details of vehicles even in adjacent lanes at the edges of the screen.

When handling 4K footage, storage space is always going to be a primary concern, fortunately the DR900S-2CH incorporates the best in video compression technology: HEVC (High Efficiency Video Coding), also referred to as H.265, is the leading standard in broadcasting and streaming of 4K video content. This major advance allows the DR900S-2CH to store as much 4K footage on a 16GB microSD card as a standard Full HD dash cam would.

But it's not only about the quality of the image, the DR900S-2CH includes GPS logging, Wi-Fi, Cloud connectivity and impact and motion detection - all in a premium quality, discreet and compact design that is BlackVue's signature. BlackVue's unique app-driven Over The Cloud platform is an industry first, a suite of realtime features that let you connect to the DR900S-2CH anytime, from anywhere in the world. Enjoy remote Live View and Push Notifications to your phone. Back up important videos to the free Cloud storage. Play and download videos from your dash cam's memory or the Cloud from anywhere. Enjoy Two-way Voice Communication with the driver from the app through the BlackVue's integrated speaker and mic. Whether you are driving or away from your vehicle in parking mode, you can rest assured that your BlackVue DR900S-2CH will capture all the critical details.
HIGH-QUALITY VIDEOS
DR900S-2CH shoots high quality video footage at Full HD resolution.
4K UHD (3840×2160) @30fps (front)
Full HD (1920×1080) @30fps (rear)
OPTIMAL ANGLE OF VIEW
Wide 162˚ field of view captures super clear 4K Ultra HD quality video whenever incidents or accidents happen.
SUPPORT MICROSD™ CARD UP TO 128GB
DR900S-2CH ships with a 16GB microSD™ card but supports cards of up to 128GB, allowing the user increased recording time if required.
BUILT-IN GPS
Record vehicle speed and location for playback in BlackVue Viewer Application.
ADAPTIVE FORMAT FREE
Developed by BlackVue, this file system improves recording stability and reduces the need for microSD card formatting, while also giving you the flexibility to change recording time duration (1/2/3 minutes) and image quality setting.
EVENT FILES OVERWRITE PROTECTION
Dashcams record in a loop, overwriting older files when the SD card memory is full. The DR900S-2CH can prevent Event files (triggered manually or by impacts) being overwritten. Up to 50 files can be protected in this way. By choosing to allow new Event files to overwrite old Event files, you will always keep the latest 50 clips.
BUILT-IN IMPACT & MOTION DETECTION
While driving, your BlackVue will detect impacts and sudden changes in speed. While parked, it also detects movements. Video files are marked accordingly so that you can easily find the relevant ones in the BlackVue Viewer for Windows and Mac OS, or via the BlackVue App for iOS and Android.
BUILT-IN WI-FI AND BLACKVUE APP
View live recordings, play back videos, share with social media and back-up files using the BlackVue smartphone App and in-built Wi-Fi.
3 RECORD MODES
Normal, Event and Parking modes are activated through the built-in G-Sensor.
Key Features:
4K Ultra HD video recording (front camera)
Full HD 1080P video recording (rear camera)
8 megapixel CMOS sensor (front camera)
Sony STARVIS CMOS sensor (rear camera)
BlackVue 'Over the Cloud' equipped
Ultra-wide 162 Degree Viewing Angle
Night Vision Mode
Built-In Wi-Fi
GPS logging of location and speed
HEVC (H.265) video compression technology
Supports Up To 128GB microSD™ Card (16GB card supplied)
Loop Recording & Intelligent Parking Mode
Impact and Motion Detection
Event File Protection
User-Friendly Interface (Voice Guidance & LED)
Wireless Firmware Upgrade (Firmware upgraded over-the-air)
Adaptive Format-Free Technology
Intelligent Parking Mode (Requires Power Magic PRO)
Discreet Design - all black casing for stealth installation
Quick release windscreen mount
One Touch Self Format and advanced file management
BlackVue App (Android and iOS, Windows 8/TR)
BlackVue Viewer application (Mac and Windows)
If you are unsure about the suitability of this product please contact us via the ask us about this item link at the top of this page or telephone us and we will gladly assist you.

Plug n Play device, no special installation required.
Product Class
Product Type
Dash Camera
Related Products
High-Capacity Battery for Dashcam Parking Mode Power Magic Ultra Battery recharges with ignition ..
BlackVue DR900S-1CH 16GB 4K Ultra High Definition H.265 GPS WiFi Dash Cam CameraThe BlackVue DR900S ..