Snooper DVR-5HD - 2 Channel In Car Dash Camera (front & rear)
Brand: Snooper

Product Code: DVR-5HD

Need any more information?
Ask a question
---
1 Year Warranty

Easy Returns
Recommended Add Ons
SD Memory card is optional extra, please select.
To find out of the size of the memory card that is included in this package, please look in the description.
No more mess or clutter on your dashboard. No wires trailing to the cigarette socket. Use this kit to hard wire the camera kit to the ignition supply.
Optional Installation Package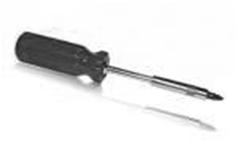 You are being offered an installation at an additional cost. If you select the installation option then this product will be professionally Installed at your home or workplace anywhere in the UK by our own network of accredited engineers. You will be contacted by a member of our installation booking team after you have placed an order.
---
Snooper DVR-5HD
Snooper has been helping protect drivers and passengers alike for nearly 40 years. Therefore road safety is at the heart of what they do, from technology advising drivers of the speed limits and safer routing satellite navigation to monitoring vehicle tyre pressures, all of their devices are aimed at encouraging safer driving.
The Snooper DVR-5HD incorperates 2 cameras and isn't just a recording system but has safety features such as; lane departure warnings & front collision warnings, all to aide a safer journey for you.\
Having the new DVR-5HD along with you on your journeies, having any doulbt of 'what happened, when' will be a thing of the past! Giving you peace of mind, it is designed to automatically record and monitor any incident or accident , DVR-5HD displays in clear crystal high definition videos from, 2 points of view (front & rear), of the event. Thus providing invaluable data against any false insurance claims and saving your no claims discount.
Whiplash, lies and fraud; the UK's growth industry.
In recent years, the UK and Europe has seen a dramatic increase in driving scams and false insurance claims, with over 40 false insurance claims a day* This costs insurers an estimated £392 million per year in the UK alone and hitting the average driver with spiralling insurance premiums. Protect yourself with a DVR on-board and prove that incident wasn't your fault. With a fitted Snooper DVR, drivers may also see safety benefits, as knowing you are on camera is proven to change motorists driving style, reducing harsh acceleration and sharp breaking.
A spokesman for the insurance industry said, "crash for cash is becoming a booming business, all the fraudsters need is a car and a little know how and they're ready to go. We certainly recommend that motorists take steps to mitigate any fraud by using a device such as a DVR from Snooper"
*2013 estimate from Aviva insurance

Adrian Flux Insurance Premium Discount

Owners of a DVR-5HD can receive up to 15% discount on new insurance premiums purchased through Adrian Flux insurance. Adrian Flux is the UK's largest specialist motor insurance broker, covering everything from classic and vintage cars, campervans and motorhomes to heavily modified sports cars. Click here for more details.

Key features include:-
3? LCD Display
Automatic accident and event recording
Continuous audio and video recording
Emergency recording
HD Images - 1920p x 1080p (HD) Front & Rear
Built-in micro GPS technology
Built-in miniature video camera
3 Axis G-Sensor
24 hour Day and Night modes
155° Angle view Front, 130° Angle view rear
360° Horizontal Camera Rotation (front)
16GB SD card included.
Forward Collison Warnings
Lane Departure Warnings
Snooper DVR-5HD PC software companion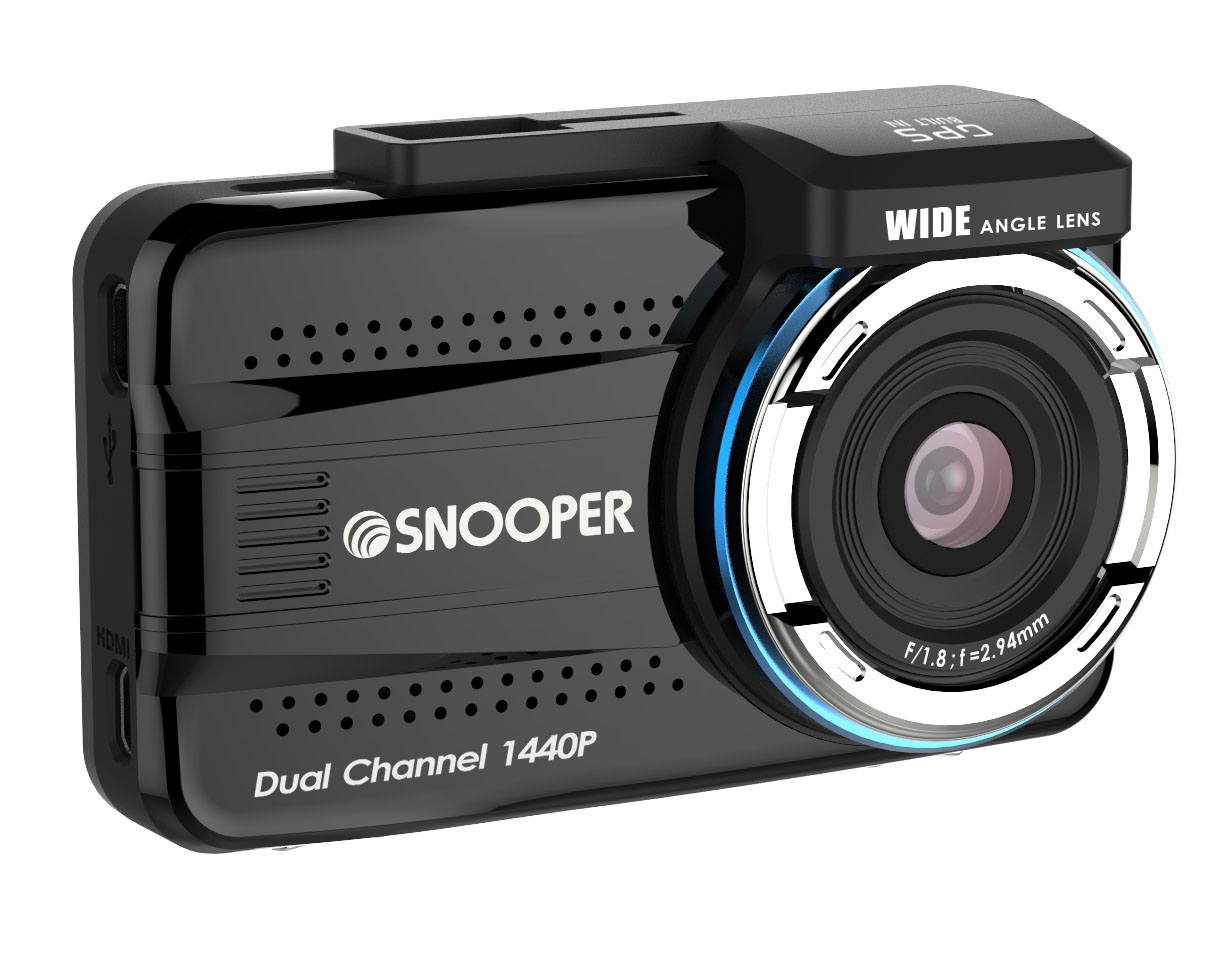 Built-in LCD screen.
Enjoy instant playback through the built-in 3" LCD screen, proving your innocence instantly to the offending driver.
Front & Rear Full HD video recording.
User choice between
1920 x 1440p (Super HD) Front
1920 x 1080p (Full HD) Front & Rear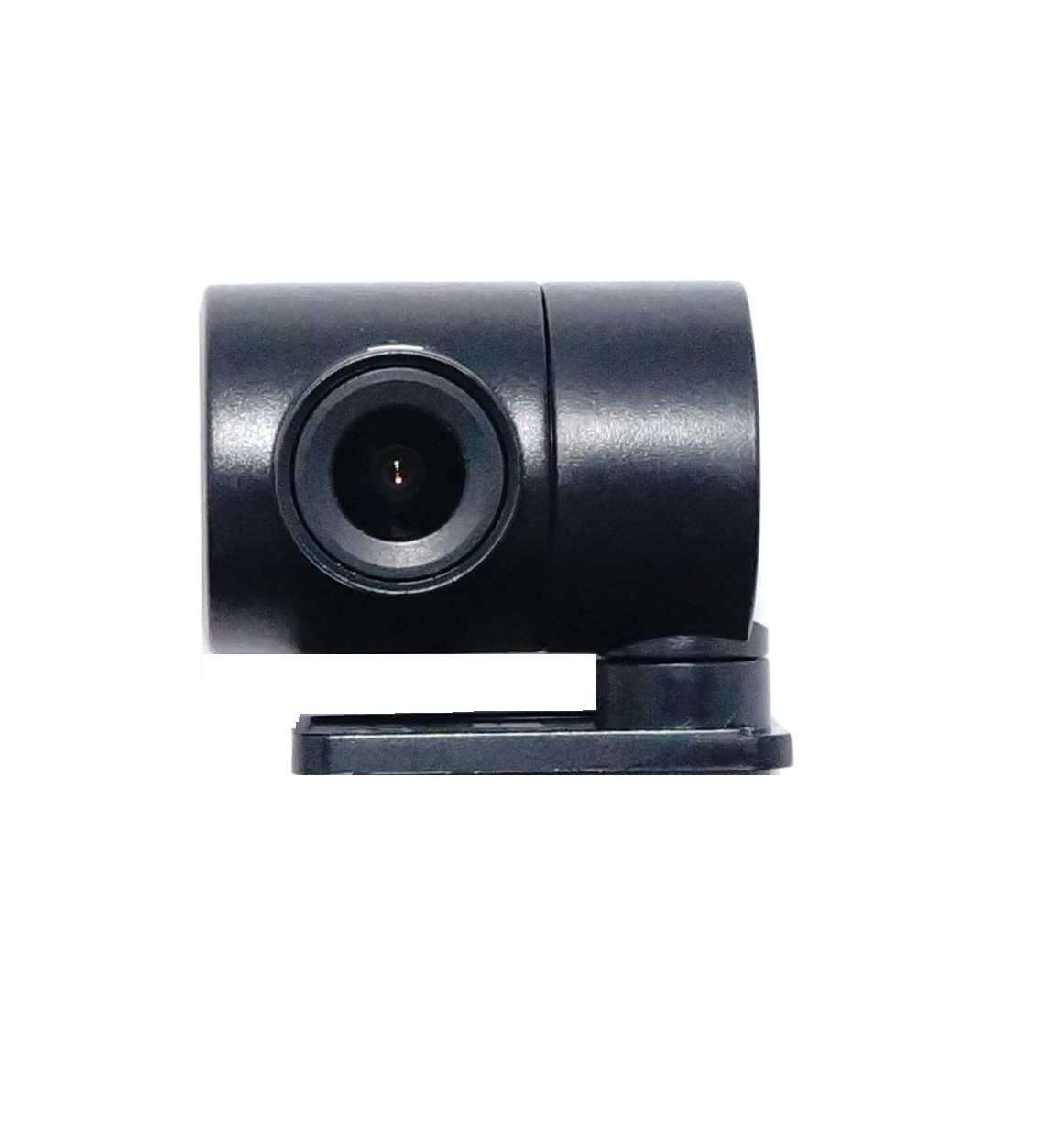 High sensitivity G-Sensor and GPS receiver.
A built-in G-Sensor and GPS antenna records speed, location and time and impact data. Once an incident is recorded, DVR-5HD overlays the data onto Google Maps® for easy viewing and downloading.
Built-in 3 Axis G-Sensor.
DVR-5HD's built-in 3 Axis G-Sensor will monitor impact from 3 separate directions.
Automatic activation.
Once DVR-5HD has power the recording is instantly activated and your journey, with any incidents, are captured.
MicroSD card included.
The included 16GB Micro SD Card captures any, and all driving. All footage from, both cameras, are automatically recorded directly to the card. This ensures you never miss an incident, DVR-5HD will film 15 seconds before and 15 seconds after any event.
Continuous loop recording.
Old data is overwritten automatically if it hasn't been allocated to the incident/event folder. This allways allows DVR-5HD to maximise the space on the micro SD card.
Automatic emergency collision detection.
A 3 Axis G-Force and shock sensor detects motion and automatically records this as an 'Event'.
Wide angle view.
With a 155° viewing and recording angle for the front camera and 130° for the rear, you can be assured that your DVR-5HD will not miss any vital footage you may require.
2 Channel Recording.
With a 155° Front camera and 130° rear, your DVR-5HD covers almost all vital footage from around the vehicle. The front camera is suction cup mounted to the windscreen, where the rear camera is adhered to the rear window (or other screen if desired). The rear camera is wired to the front unit where all footage is stored and can be viewed.
360° camera rotation.
For enhanced recording and viewing angle, DVR-5HD Front camera rotates to a maximum of 360° on the windscreen 'ball joint' bracket.
Compact Mount.
To aid performance and ensuring the DVR-5HD is fitted correct, the compact mount will allow users to position the device close to the windscreen. This stops the device auto focussing on the glass reflection and ensuring crystal clear video footage, ideal for any insurance claim. The Rear Camera comes with a self adhesive mount to fix directly to the screen
Lane departure warning system.
LDWS (Lane Departure Warning System) is designed to alert drivers when they cross lanes unintentionally, keeping them and their passengers safe on the road.
Specification
Camera

Image Sensor

CAM1?1/3" OV4689 , CAM2?1/2.7" OV2710 2M Pixel

Lens

CAM1?2688(H) x1520(V), CAM2?1920(H) x 1080(V)

Angle of View

CAM1?H:122°, V:62°, D:155°, CAM2?H:102° , V:51° ,D:130°

Lens Construction

CAM1?6G + 1 IR filer, CAM2? 4G + 1 IR filter

Recording

Resolution

CAM1: 2560 x 1440@30fps, CAM2: N/A

CAM1: 1920 x 1080@30fps, CAM2: 1920 x 1080@30fps

Frame

30 fps max.

Recording Mode

Continuous/Event/

Event Mode

3-Axis G-Force Sensor

Event Recording Mode

Applied for 15 sec. before and after shock (Total 30 sec)

Focus Range

1.5m to infinity

Shutter

Electronic Shutter

Auto: 1/2 to 1/2000 sec

Display

LCD Display

3.0" High Definition LCD

GPS

Velocity, Location, Google Maps®

Supported

Storage

Capacity

microSD memory card 32GB

Audio

Input

Built-in microphone

Output

Speaker (Beep Alerts)

Power

Main Power

DC 12-24V

Battery

Built-in 470mAh li-polymer rechargeable

Operating

Temperature

0° to 50°

Humidity

20 to 70% RH

Storage Temperature

?20° to 80°

Dimensions

Size

88.8mm x 53.1mm x 28.4mm

Weight

82g (without memory card)
What's in the box?
Snooper DVR-5HD
Rear Camera
Windscreen bracket
In-vehicle power cable (12/24V)
16GB microSD card
User guide disc
If you are unsure about the suitability of this product please contact us via the ask a question link at the top of this page or telephone us and we will gladly assist you.
Plug n Play device, no special installation required - The wire will just need to be plugged into the cigar socket (wire showing)
No wire showing - if you would like to fit the camera so there are no lose or visible wires then you will have to purchase the hard wiring loom, which you can purchase by selecting it in the drop down 'Optional Hard Look Wiring' which is located at the top of the page.
Installation - If you would like to fit the camera with the hard wiring loom then we recommend you have your installation carried out by a qualified installer. If you wish Car Communications to carry out the installation at an address of your choice anywhere in the UK please select from addons above before adding to cart. During the checkout you will be asked your preferred date(s) and time for the installation.
Product Class
Product Type
Dash Camera