Snooper DVR-4HD - 1080p HD In Car Dash Camera
Brand: Snooper

Product Code: DVR-4HD

Need any more information?
Ask a question
---
1 Year Warranty

Easy Returns
Recommended Add Ons
SD Memory card is optional extra, please select.
To find out of the size of the memory card that is included in this package, please look in the description.
No more mess or clutter on your dashboard. No wires trailing to the cigarette socket. Use this kit to hard wire the camera kit to the ignition supply.
Optional Installation Package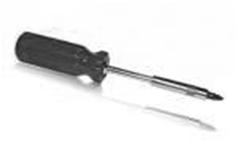 You are being offered an installation at an additional cost. If you select the installation option then this product will be professionally Installed at your home or workplace anywhere in the UK by our own network of accredited engineers. You will be contacted by a member of our installation booking team after you have placed an order.
---
Snooper DVR-4HD
Bringing together a 1080p HD video camera and our award winning speed camera alert system plus forward collision and lane departure warnings, Snooper DVR-4HD will become the must have automotive accessory. Possibly the most feature rich dash cam device, Snooper DVR-4HD includes driver fatigue alerts, 3-axis g-sensors and GPS location data, all helping to protect your no claims and ensuring you're not a victim of an insurance scam.
Road safety is at the heart of what we do, from technology advising drivers of the speed limits and safer routing satellite navigation to monitoring vehicle tyre pressures and in-vehicle black box recorders, all of our devices are aimed at encouraging safer driving.

Our latest dash cam Snooper DVR-4HD has more safety features than any other Snooper dash cam with speed camera alerts, front collision warnings, lane departure warnings and a driver fatigue alerts, all to aide a safer journey.

With a DVR-4HD on board, this problem will be a thing of the past, designed to automatically record and monitor any accident or incident, DVR-4HD displays crystal clear high definition videos of the event, providing invaluable data against any false insurance claims and saving your no claims discount.
Whiplash, lies and fraud; the UK's growth industry.

In recent years, the UK and Europe has seen a dramatic increase in driving scams and false insurance claims, with over 40 false insurance claims a day* This costs insurers an estimated £392 million per year in the UK alone and hitting the average driver with spiralling insurance premiums. Protect yourself with a DVR on-board and prove that incident wasn't your fault. With a fitted Snooper DVR, drivers may also see safety benefits, as knowing you are on camera is proven to change motorists driving style, reducing harsh acceleration and sharp breaking.

A spokesman for the insurance industry said, "crash for cash is becoming a booming business, all the fraudsters need is a car and a little know how and they're ready to go. We certainly recommend that motorists take steps to mitigate any fraud by using a device such as a DVR from Snooper"

*2013 estimate from Aviva insurance

Adrian Flux Insurance Premium Discount

Owners of a DVR-4HD can receive up to 15% discount on new insurance premiums purchased through Adrian Flux insurance. Adrian Flux is the UK's largest specialist motor insurance broker, covering everything from classic and vintage cars, campervans and motorhomes to heavily modified sports cars. Click here for more details.

Speed camera alerts with Snooper's award winning database.

The sophisticated and powerful DVR-4HD as well as including a 1080p HD recorder comes with a built-in award winning speed camera database.

Snooper Aura™ speed trap database alerts drivers to the location of all types of GPS speed cameras including Gatso, Truvelo, Specs and Watchman across the Uk and Europe and advising driver's to lower their speed. That's over 10,300 speed cameras in the UK alone.

Excessive speeding contributes to a staggering 13% of all fatal collisions on UK roads and 5% of all recorded accidents and speeding fines cost British motorists over £20 million per year.

Protect yourself and your loved ones with a Snooper DVR-4HD; the only DVR device to include Snooper's award winning Aura™ speed camera database, protecting your licence on every journey.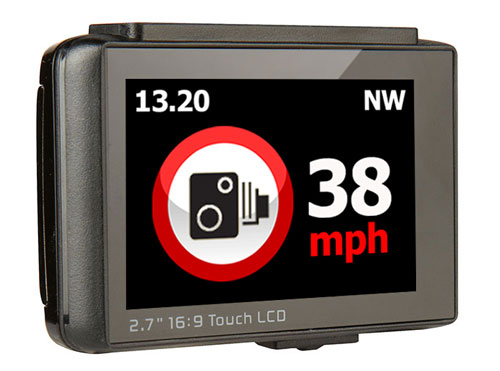 Built-in LCD Screen

Enjoy instant playback through the built-in 2.7" LCD screen, proving your innocence instantly to the offending driver.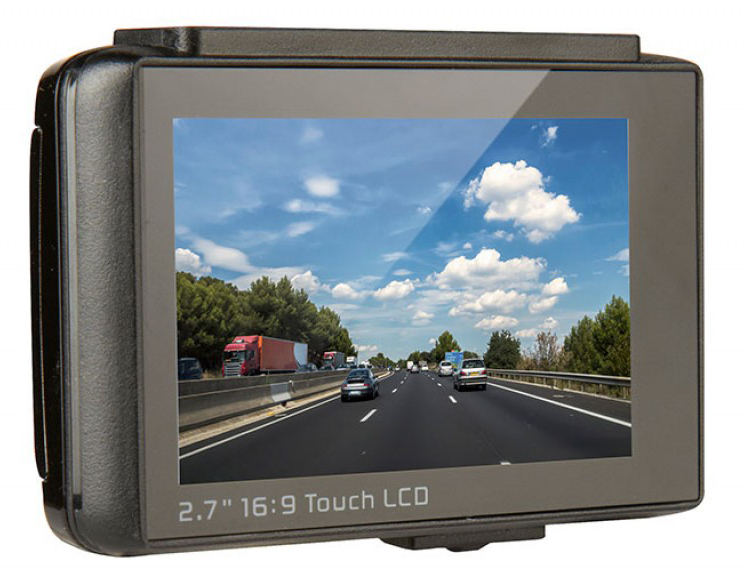 High sensitivity G-Sensor and GPS Receiver

A built-in G-Sensor and GPS antenna records speed, location and time and impact data. Once an incident is recorded, DVR-4HD overlays the data onto Google Maps® for easy viewing and downloading; it's like having your very own Black Box recorder.

Built-in 3 Axis G-Sensor

DVR-4HD's built-in 3 Axis G-Sensor will monitor impact from 3 separate directions ensuring that it will never miss an incident.

Automatic Activation

Once the vehicle ignition is turned, DVR-4HD will be instantly activated and start recording your journey and any incidents that may occur.

Wide Angle View

With a 140° viewing and recording angle, you can be assured that your DVR-4HD will not miss any vital footage you may require.

360° Camera Rotation

For enhanced recording and viewing angle, DVR-4HD rotates to a maximum of 360° on the windscreen bracket.

Lane Departure Warning System

LDWS (Lane Departure Warning System) is designed to alert drivers when they cross lanes unintentionally, keeping them and their passengers safe on the road.

Drive Fatigue Alerts

DVR-4HD has a built-in driver fatigue alert, that alerts drivers to take a break on long distance driving.
Wifi Connectivity
| | | |
| --- | --- | --- |
| | | Instantly view or shared your DVR-4HD footage through your smartphone by downloading the free Drive Cam Connect app. Available for iOs and Android devices. |
| | | Apple device download here |
| | | Android device download here |
Features
Snooper DVR-4HD Vehicle Drive Recorder

HD Video Recording
User choice between
1920 x 1080p (Full HD)
1280 x 720p (HD)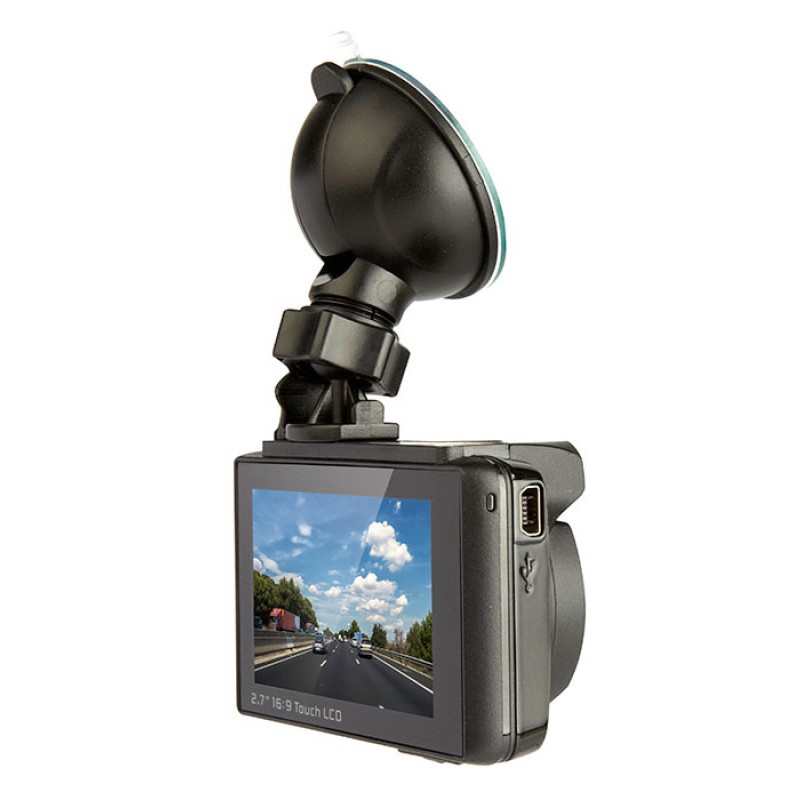 MicroSD Card Included

To capture any driving incidents, DVR-4HD comes complete with an 16GB micro SD card. All incidents are automatically recorded onto the micro SD card, and to ensure you never miss an incident, the smart DVR-4HD will film 15 seconds before and 15 seconds after the event. For increased recording times, owners can increase the storage capacity to a 32GB microSD card*.

*Purchased separately.

Continuous Loop Recording

Ensuring you never miss an incident, DVR-4HD will automatically overwrite the old data that hasn't been moved into the incident folder, maximising the space on the larger 16gb micro SD card.

Automatic Emergency Collision Detection

Activated by G-Force and shock motion.

Crystal Clear Micro Camera

With market leading clarity and definition, Snooper DVR-4HD comes with a built-in three megapixel lens delivering unbelievable quality. One of the leading DVR devices on the market.

Focus Range

With an impressive close focus range from 1.5 metres to the horizon, drivers will benefit from crisp and clear imagery on close road signs and vehicle number plates further ahead.

Sound and Vision

Not only will Snooper DVR-4HD provide HD video footage of any incident you are involved with, but with a built-in microphone, it will capture any audio footage from inside your vehicle. Capture every word spoken before, during and after the incident. For privacy protection, the microphone can be switched on or off.

Time and Date Stamp

Time and date stamps of your incidents can be turned on or off, depending on your preference. Adding a time and date stamp to your videos will provide further evidence against any insurance claim.

Night and Day

Snooper DVR-4HD provides crystal clear high definition imagery night and day, providing 24 hours a day security.

Drive Cam Connect App

For instant sharing of your driving footage, DVR-4HD comes with a free app to upload your files to your smartphone. Android and iOs only.

THE AURA™ ADVANTAGE! THE IMPORTANCE OF VERIFICATION - All databases are not created equal

Unlike AURA™, many other GPS databases rely largely on locations provided by hobbyists who might not be able to tell a speed camera or a red light camera from a traffic flow camera or a surveillance camera. These databases could result in annoying false alerts, which could lead you to start ignoring even legitimate alerts--defeating the point of having a GPS database in the first place.

Other databases are not updated every day, and they also limit how often you can download updates. As a result, devices using these databases are not as up-to-date as they could be and are likely to miss alerts.

In contrast, Snooper has assembled a professional team that devotes every working day to verifying each and every speed camera and high risk zone that goes into the AURA™ database.

The AURA™ database is constantly updated, and can be accessed 24 hours a day, 7 days a week. AURA's reliability is backed up by Snooper, one of the most respected and trusted satellite navigation and speed camera location manufacturers. Snooper has won dozens of awards for innovation and product performance and has been established since 1979.

If you're considering a GPS database to reduce your risk of an unintended speeding ticket or accident, doesn't it make sense to go with the database—and the company—that reduces that risk the most?
Snooper DVR-4HD will provide personal alerts of the following speed traps and hazards
Gatso & Truvelo Cameras
Watchman
MCS (Multi Camera System)
Speedcurb
SPECs average speed
Roadwork cameras
DS 2
Accident Hotspots
High Risk Zones* (Includes alerts to regular sites of Mobile Laser and Mobile Camera vans)
Temporary Gatso
Truvelo Cameras
Congestion Charge Cameras
Digital Cameras
Schools (optional)
Detection range of 'fixed' speed traps using GPS

As well as the UK and Ireland, the AURA™ speed trap database now offers Worldwide protection. Included in our system are locations in Germany, Holland, Belgium, France, Spain, Portugal, Switzerland, Italy, Austria, Luxembourg, Denmark, Norway, Sweden, Finland, Poland, Romania, Russia, North America, Canada and South Africa and is still growing*

*Due to the vast amount of camera data, DVR-4HD will not fit all of the cameras across Europe at the same time. If you are travelling across Europe, please check with local laws and download the required camera database.

Snooper Services Subscription Charges

DVR-4HD comes with FREE subscription to our award winning speed camera database, with 4 updates per year (once a quarter). The Aura™ database is updated daily, so whenever you decide to download, you can be assured you are downloading the most up to date data available.

Key Features Include
2.7" LCD Display
Automatic accident and event recording
Continuous audio and video recording
Emergency recording
HD Images - 1920p x 1080p (HD)
Built-in micro GPS technology
Built-in miniature video camera
3 Axis G-Sensor
24 hour Day and Night modes
140° Angle view
360° Horizontal Camera Rotation
16GB SD card included. Can support up 32GB
Speed Camera Detection
Forward Collison Warnings
Lane Departure Warnings
Driver Fatigue Alerts
Snooper DVR-4HD PC software companion
Wifi Compatible
Free iOs or Android app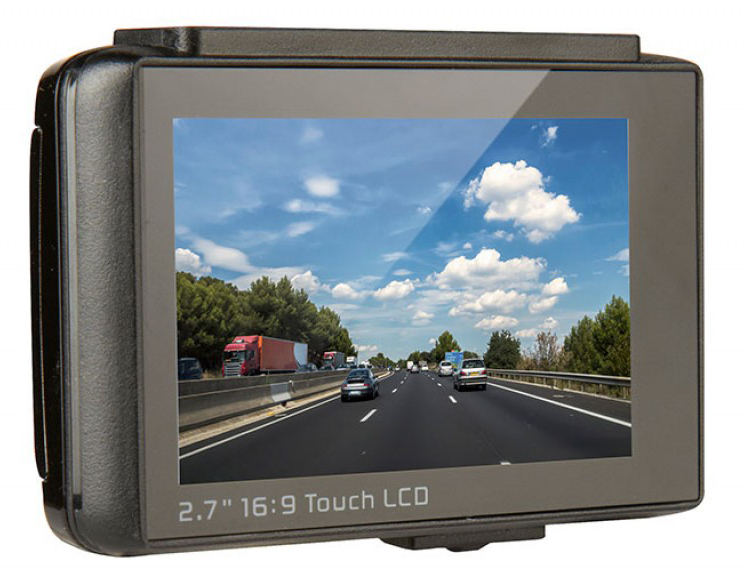 Specifications
Camera
Image Sensor 1/2.7? CMOS Sensor
Lens Wide Angle Fixed Focus Lens F2.0 f=3.4mm
Angle of View 140°
Still Image Resolution: 2M (1920 x 1080) Format: JPEG
Recording
Resolution 1920 x 1080p (Full HD), 1280 x 720p (HD)
Frame 30 fps max.
Recording Mode Continuous/Event/
Event Mode 3-Axis G-Force Sensor
Event Recording Mode Applied for 15 sec. before and after shock (Total 30 sec)
Focus Range 1.5m to infinity
Shutter Electronic Shutter Auto: 1/2 to 1/2000 sec
Display
LCD Display 2.7" LCD Colour TFT
GPS
Velocity, Location, Google Maps®Supported
Wifi
Storage
Basic Capacity microSD memory card 16GB
Maximum Capacity 32GB
Audio
Input Built-in microphone
Output Speaker (Beep Alerts)
Power
Main Power DC 12-24V, 470mA
Battery Built-in 470mAh li-polymer rechargeable
Operating
Temperature 0° to 50°
Humidity 20 to 70% RH
Storage Temperature -20° to 80°
Dimensions
Size Dimensions 80mm x 30mm x 51mm
Weight 82g (without memory card)
What's in the Box?
Snooper DVR-4HD with speed camera database*
Windscreen bracket
In-vehicle power cable (12/24V)
16GB microSD card
User guide disc
USB cable
Snooper DVR-4HD
Snooper DVR-4HD Compatibility Chart

Car Model
Year
Radio Description
Notes
All vehicles
If you are unsure about the suitability of this product please contact us via the ask a question link at the top of this page or telephone us and we will gladly assist you.
Plug n Play device, no special installation required.
How does it work?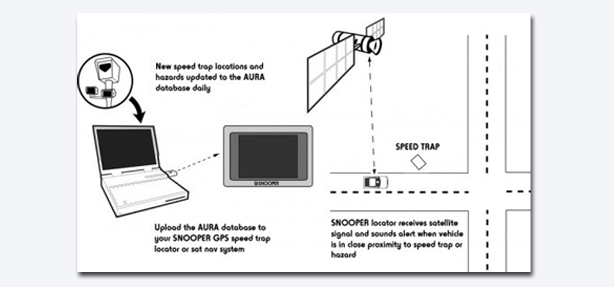 Product Class
Product Type
Dash Camera
Related Products
Snooper Pro SC5800 DVR Snooper SC5800 portable sat nav, DVR, tyre pressure monitoring compatible ..
Ventura Pro SC5800 DVR NEW Ventura SC5800DVR. 5" widescreen LCD with built-in DVR and Tyre P..
Snooper DVR-5HD Snooper has been helping protect drivers and passengers alike for nearly 40 years..