Quartix Vehicle Tracking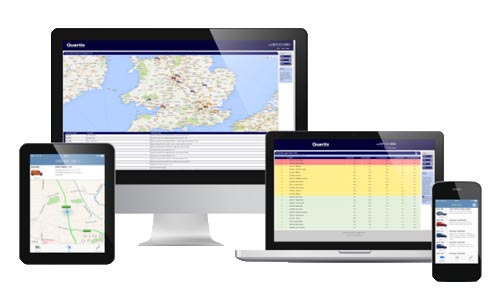 Quartix is one of the undisputed UK leaders of the national telematics industry, as the approved supplier to over 7000 commercial fleets all over the country. Quartix has been developing its industry-leading technology since 2001, and with almost 20 years of experience to its name, today its products are noted for their versatility, reliability and ease of use.
Using the Quartix vehicle tracking system enables you to track your vehicle in real-time, using any internet-connected device. That means there's no need for any extra software or applications - everything is done quickly and easily over the web, so you can check the status of your fleet at any time and any place you choose. The Quartix system uses GPS satellites to keep track on your vehicle (or vehicles), and GSM technology to keep their positions, routes and logs constantly updated. It's the perfect way to maintain total peace of mind over the safety and security of your vehicles.
There are no products to list in this category.

Universal item display is off, Enable Universal below