Cobra CDR 900 - Drive HD Dash Cam with WiFi
Brand: Cobra

Product Code: CDR 900

Need any more information?
Ask a question
---
1 Year Warranty

Easy Returns
Recommended Add Ons
Please select the Hardwire Socket to install the camera without any cables trailing to the front of the cigarette socket. The hardwire socket is soldered behind the panels with a 'Live' and 'Earth' connection to it, where the connection for the Cobra CDR-900 will be made.
Optional Installation Package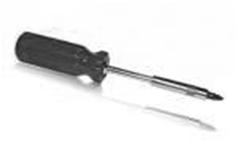 You are being offered an installation at an additional cost. If you select the installation option then this product will be professionally Installed at your home or workplace anywhere in the UK by our own network of accredited engineers. You will be contacted by a member of our installation booking team after you have placed an order.
---
Cobra Drive HD Dash Cam with WiFi
As most driver are aware, the roads are a wild and dangerous place, where you have all sorts of things happening. At the time of writing this advert an accident ocurred right in front of me this morning whilst on the way to work which I narrowly avoided. Now, it occured to me what a good idea it was to have an 'Accident Witness Camera' or a 'Dash Camera' as it is commonly known. If I had one of these and I was involved in the accident, it could have been vital to proving my innocence. This is the more serious side of having a 'Dash Cam', sometimes there are some unbelievable events that can be caught on this camera such as the meteor exploding over a Russian city, and some moments which are downright funny.
The CDR 900 let's your share those moments right from your smartphone. The series' Wi-Fi enabled flagship model goes the next step in video capture and sharing through the free Cobra Drive HD App. Wi-Fi functionality allows the user to connect and stream live and recorded footage directly to the user's iOS or Android device to instantly view and share footage. Through the Cobra Drive HD App, users can remotely command their CDR 900 to start recording, as well as control its settings through the app's easy-to-use menus. Through Cloud Mode, users can view their camera in real-time from their smartphone anywhere in the world. In addition to innovative features, the CDR 900 captures amazing 1296P Super HD or 1080P HD video using an Ambarella™ A7LA chipset to ensure high-quality imaging, even during nighttime.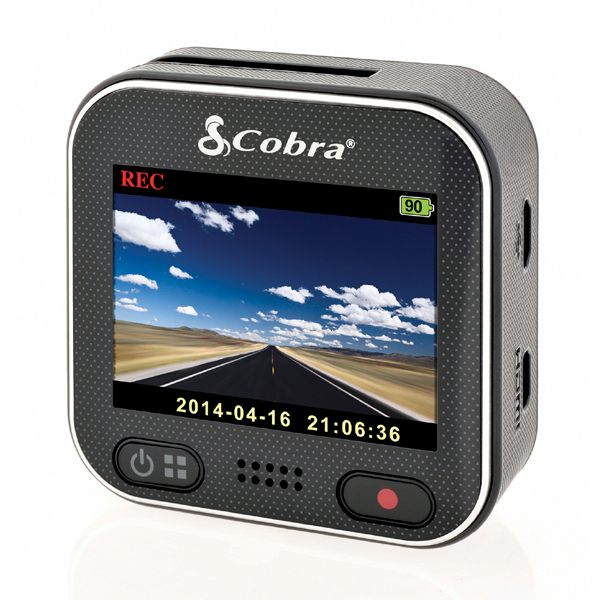 Like the other Drive HD Dash Cams by Cobra, the CDR 900 utilizes Continuous Loop Recording, which automatically overwrites the oldest footage when the memory card gets full. It also features a motion sensor for automatic recording while driving, as well as a G-Sensor, which senses sudden acceleration and collisions to automatically capture and protect critical footage surrounding an accident. The CDR 900 includes an 8GB memory card so that they are ready to use straight out of the box.

What's in the Box
Dash Cam (Model # CDR 900)
Product Manual
Heavy Duty Suction Cup Mount
8GB Micro SD Card (Installed)
Cigarette Lighter Adapter
Micro USB Cables (1 foot power/data & 12 foot power only)
Tripod Connector
Lanyard and Lanyard Mount
Sometimes, you have to see it to believe it. Never miss another epic moment. Record your ride with a Drive HD Dash Cam by Cobra.
Features
1296P Super HD - Records in 1296P Super HD or 1080P Full HD video.
Ambarella™ A7LA Chipset - Ensures the industry's best image quality, night time performance, and advanced dynamic range
Wi-Fi Enabled - Communicates with the Drive HD companion app for iOS or Android devices to view and share videos
2.0" LCD Screen - Includes Micro HDMI output to directly play footage on your HD TV or computer (cable not included)
160° Viewing Angle - Ultra wide viewing angle films the entire road and your peripherals without edge distortion
Easy installation – Includes an 8GB MicroSD memory card and windshield mount so the unit is ready to use out-of-the-box
Specifications
Height 2.2 in. (55.88 mm)
Width 2.2 in. (55.88 mm)
Depth 1.15 in. (29.21 mm)
Videos for CDR 900
Drive HD CDR 900 Dash Cam by Cobra
Drive HD by Cobra - Censored
Cobra Drive HD Dash Cam with WiFi
CDR 900 Compatibility Chart

Car Model
Year
Radio Description
Notes
All vehicles
If you are unsure about the suitability of this product please contact us via the ask a question link at the top of this page or telephone us and we will gladly assist you.
Plug n Play device, no special installation required.
Product Class
Product Type
Dash Camera