BMW Enhanced Bluetooth Coding & USB Activation
Brand: Parrot

Product Code: BMW Enhanced Bluetooth

Need any more information?
Ask a question
---
1 Year Warranty

Easy Returns
Recommended Add Ons
How Will Coding Work
After the installation has taken place all you have to do is connect the cable to your laptop and sign into skype, BimmerTech will take over your screen and code your vehicle.
Before Coding, You will need:
· This coding cable
· A laptop PC running Microsoft Windows (XP, Vista, 7, 8, 10) with admin access, your laptop requires an Ethernet port or external USB-RJ45 adapter.
· A WiFi internet network that you can connect to in your car.
· A free Skype account and their software installed on your computer, available here.
· 20-60 minutes to complete the product activation.
Optional Installation Package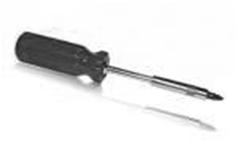 You are being offered an installation at an additional cost. If you select the installation option then this product will be professionally Installed at your home or workplace anywhere in the UK by our own network of accredited engineers. You will be contacted by a member of our installation booking team after you have placed an order.
---
Life just got even easier.
Get ready to bring the convenience of your smartphone or tablet to your BMW with Enhanced Bluetooth Coding.
Imagine hopping into your car and hearing the music from your phone instantly playing on your speakers or using Mobile Office to access your text messages and email right on your navigation screen. Depending on your smart device, you might even be able to access your calendar, tasks, notes and reminders, allowing you to break out of the office and still get things done.
With some BMW models, you can keep your hands on the wheel and say a contact's name or speak their number to make a call with Bluetooth Voice Control.
Enhanced Bluetooth/USB coding & activation supports the Apple white cable. You can connect directly to access your music library and on-screen album art.
How it works.
BMW Enhanced Bluetooth/USB Activation can be done via cable coding or USB coding. In case of the first one:
Order BMW Enhanced Bluetooth/USB Coding & USB Activation.
We will send you the coding interface.
In case of the USB activation, after the order you will get a coding file via email. You will need to download the file and upload it to an USB stick. The installation instruction will also be included in the email.
In order to find out which activation your car is compatible with, please email us your VIN
Clean, simple and easy.
Make
Model
Varitions
Radio
Year From
Year To
Notes
BMW
5 Series
F10 (Saloon) F11 (Touring) (02-01-2010 - 01-06-2013)
F10 LCI (Saloon) F11 LCI (Touring) (01-07-2013 - 31-03-2017)


2010
BMW
5 Series ActiveHybrid
F10 (Saloon) (11-01-2011 - 01-06-2013)
F10 LCI (Saloon) (01-07-2013 - 31-03-2017)


2011
BMW
5 Series Gran Turismo
F07 (01-07-2009 - 01-05-2013)
F07 LCI (01-06-2013 - 31-03-2017)


2009

If you are unsure about the suitability of this product please contact us via the ask us about this item link at the top of this page or telephone us and we will gladly assist you.
Car information and entertainment systems can be complex networks, so we always recommends that you have your installation carried out by a qualified installer. If you wish Car Communications to carry out the installation at an address of your choice anywhere in the UK please select from addons above before adding to cart.

Our products are professionally installed at your home or workplace anywhere in the UK by our own network of accredited engineers.
Related Products
Experience cutting edge connectivity KKenwood KDC-BT740DAB in-car audio system features some of t..