ScorpionTrack Fleet ST70 - includes Installation
Brand: Scorpion

Product Code: Scorpion-ST70

Need any more information?
Ask a question
---
1 Year Warranty

Easy Returns

---
ScorpionTrack Fleet ST70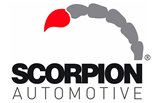 Our 100% web based application can be accessed online 24-7 from any location. This means no software downloads/installation and a proven track record for reliability.

ScorpionTrack Fleet has full support for hand held tablet devices such as the Apple iPad and Android. This means you no longer need to be tied to your desk to keep up with the latest from the field. Access to real-time information allows you to instantly locate and track vehicles from anywhere, at any time.
Easy To Use

ScorpionTrack Fleet continually receives positive feedback from our customers and they almost always say the same thing - "how powerful yet easy and intuitive to use our fleet management system is, compared to others they have used in the past."

Aside from the positive benefits this delivers for end users, this also reduces training and support costs for you and your business.
Reduce Fleet Costs

ScorpionTrack Fleet allows you to access real-time KPIs including but not limited to: fuel cost, driver behaviour and comprehensive vehicle/driver journey statistics.

Scheduled reports allow you to make informed business decisions based on daily, weekly or monthly fleet data over a wide range of parameters for the previous 365 days.

Fully customisable alerts can be created that can warn you against potential hazards as and when they happen which enables you to decide in seconds if intervention is required. The idle and speed alerts can indicate when a vehicle has been idling longer than the specified idle constraint or if a vehicle is exceeding the specified speed constraint, to name just two.

This will enable you to lower fuel usage through reduction of unnecessary driving, unauthorised use, fuel theft, excess speeding or excess idling. This ensures that no fuel is wasted, which in turn allows you to decrease running costs and increases profit.
Lower Environmental Impact

With stricter legislation relating to CO2 emissions being introduced by most of the developed world, non-compliance is a non-option. ScorpionTrack Fleet enables you to measure and reduce your carbon footprint promoting environmental sustainability and a more efficient workforce.
Increase Fleet Utilisation

ScorpionTrack Fleet's innovative fleet management software will ensure that your fleet is operating at its full potential, which increases productivity and in turn saves time and money. This increase in operational efficiency, means a potential reduction in the number of fleet vehicles you require to support your business.

Configure complex solutions that meet your unique requirements and maximise the potential of your fleet.
ScorpionTrack Fleet Features
ScorpionTrack Fleet's innovative technology is helping to drive fleets forward, whether you have a fleet of 5 or 500. The ScorpionTrack Fleet system allows you to manage vehicles and drivers with precision, and increase productivity while saving time and money.

Our unique 'plug and track' technology makes the vehicle installation procedure fast and simple, for both dealerships and fleet managers, its easy to see why ScorpionTrack Fleet is the correct choice for your business.

With subscription costs equivalent to just 27p/day for each vehicle in your workforce - ScorpionTrack Fleet offers the most affordable yet high quality system on the market today.

1 YEAR SUBSCRIPTION COST IS £99.00 inc VAT (Payable to Scorpion)
ScorpionTrack Fleet - Real-Time Updates

Cutting edge British designed and manufactured tracking solutions from ScorpionTrack Fleet's own dedicated development team guarantees outstanding quality of service, allowing you to reliably and dynamically monitor your entire fleet of vehicles with updates in real-time.

ScorpionTrack Fleet - Mapping Solutions

We believe that mapping is far more than just a map marker and a vehicle name, with ScorpionTrack Fleet's innovative, feature rich and technologically advanced Google mapping solution, you are able to view highly detailed information and be assured that your maps are widely supported and updated automatically.

ScorpionTrack Fleet - Live Tracking Map

Integrated mapping solutions alongside a feature rich yet simple interface, ScorpionTrack Fleet's live map provides you with an incredible tool that allows you to dynamically filter and track your fleet operations accompanied with detailed real-time vehicle position information.
ScorpionTrack Fleet - Customisable Dashboard

Real-time interactive graphical visualisation of your fleet operations and key performance indicators can be viewed using ScorpionTrack Fleet's highly versatile and fully customisable dashboard. This enables you to make critical decisions at a glance based on the latest information from the field.

ScorpionTrack Fleet - Powerful Reporting

Generating reports on virtually any aspect of your fleet operation with ScorpionTrack Fleet's fast, highly customisable, powerful and intuitive reporting system, you are able to take charge and make informed strategic decisions for your business.

ScorpionTrack Fleet - Vehicle Groups

Assign and split vehicles into logical groups by depot, purpose or type, with ScorpionTrack Fleet's highly customisable and integrated vehicle group system, you are able to easily manage and filter vehicles by group across all other areas of the system.

ScorpionTrack Fleet - Email and SMS Alerts

Receive alerts instantly by email or phone while daily fleet operations take place with ScorpionTrack Fleet's highly customisable and intuitive alert system, you are able to take control and react instantly whatever the latest situation from the field entails.
ScorpionTrack Fleet - Geofences and Locations

Designate specific points of interest or sites (geofences) important to your business with ScorpionTrack Fleet's highly customisable and extensive geofence system, you are able to efficiently monitor and control all vehicle or driver activities within these designated areas.

ScorpionTrack Fleet - Active Geocoding

Know the exact address and location of your vehicles while daily fleet operations take place with ScorpionTrack Fleet's unique active geocoding system, you are able to view dynamic address data from your vehicles, across all areas of the system.

ScorpionTrack Fleet - Flagged Journeys

Easily mark, save and retrieve any suspicious or unknown vehicle activities, with ScorpionTrack Fleet's unique and innovative flagged journeys system, you are able to view the associated data and a full vehicle track for specific events of interest without re-generating the original report.

ScorpionTrack Fleet - Driver Login & Comparison

Allowing drivers to login to monitor their own statistics with ScorpionTrack Fleet's simple, and robust driver login system, your drivers are encouraged to perform well and also feel included within the rich user experience of the fleet management system.

ScorpionTrack Fleet - Auxiliary Support

ScorpionTrack Fleet units support a multi-input - multi-output configuration and can be customised to your needs. Please contact us for more information.

ScorpionTrack Fleet - Administration

Monitor and control exactly which actions each user of the system is allowed to perform, ScorpionTrack Fleet's powerful permission controlled access system provides a rich user experience while you are assured that business critical data remains secure.
ScorpionTrack Fleet ST70

suitable for all types pf cars, LCV and HGV vehicles.


If you are unsure about the suitability of this product please contact us via the ask us about this item link at the top of this page or telephone us and we will gladly assist you.
Price includes full nationwide installation at your home or workplace
An installation request for your Scorpion Tracker will be passed to our booking team, in which case one of our agents will contact you to arrange an appointment.

We aim to have an engineer attending site within 5 working days (mainland UK only), we will dispatch the Tracker direct to the you via courier, after installation you will be required to complete and post the accompanying paperwork to Scorpion as soon as possible. The information you supply to Scorpion will include details of the vehicle, contact numbers and bank details to activate Direct Debit to cover subscription* costs.

We will contact you during our office hours Monday to Friday 9am – 6pm, if you have a preferred time slot please indicate during online purchase and we will do our utmost to accommodate you.
| | |
| --- | --- |
| | 1. Requires annual subscription from £0.20p per day. |
Related Products
Ventura Pro SC5800 DVR NEW Ventura SC5800DVR. 5" widescreen LCD with built-in DVR and Tyre P..
9" Touch Screen Navigation for Fiat Ducato 3, Citroën Jumper 2 and Peugeot Boxer 2 with TomTom maps,..