Dension Gateway Pro BT GWP1V21 - Seat Alhambra, Altea, Leon iPod/iPhone/USB Bluetooth Car Kit
Brand: Dension

Product Code: DENSION-GWP1V21

Need any more information?
Ask a question
---
1 Year Warranty

iPod and USB music adapter

iPod, iPhone, USB music playback all-in-one interface.

Integrated Bluetooth with A2DP

Handsfree mobile phone Bluetooth connectivity and A2DP music streaming.

DAB digital radio tuner

Optional DAB module to listen to crisp and clear digital radio stations.

Easy Returns
Recommended Add Ons
---
Dension Gateway Pro BT Bluetooth handsfree, music and iPod, iPhone, USB music playback all-in-one interface
A full system dedicated to music in the car. Made for iPod & Works with iPhone.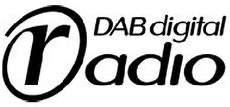 iPod and USB playback with bluetooth handsfree in one device
The Dension Gateway Pro BT connects iPod, iPhone, Bluetooth phone or a USB storage device to the original car radio, providing
Handsfree Bluetooth Calls
music playback
DAB digital audio option
menu based control and text browsing
device charging (1A)
The Dension Gateway Pro BT offers handsfree mobile call handling, and Bluetooth connectivity for music streaming (via A2DP). All controlled through the radio or steering wheel controls and displays your information on the cluster display (between the dials). The Bluetooth chip is installed on board.
note: images for illustration only, may not resemble your exact model
Control at your fingertips

The Gateway Pro BT works like an interpreter between your devices and the car, converting instructions from the car's controls into a language that your phone or iPod can understand and respond to. When connected to the car's audio system, the Gateway Pro BT (usually) emulates a CD changer, thus making those controls on the radio available to control the devices connected to it. Of course, every Gateway Pro BT comes with a comprehensive user manual, but in most cases, you select the CD changer function, and a series of menus are opened up for you to control your devices. The 'next/previous track' key and/or steering wheel controls.

Gateway Pro BT will also send all this information to the display in your car, which might be in the radio, the cluster display (between the dials), or the center console, so you can always see exactly where you are, what's playing, or who's calling you.

Gateway Pro BT incorporates the iPod UI mode which makes it available for the user to control music playback through the original interface of the device.

The Phone option provides full access to the phone book and call logs (received, missed, dialed).
Supported USB devices
USB: Flash Memory and Hard Disk Drive (UBS1.1
and higher)
File System: FAT16 or FAT32
Storage capacity: up to 320 GB music content
Music Format: MP3, WMA and WAV, OGG
Supported Apple devices
iPhone 4S, 4, 3GS, and 3G
iPod Touch (1st, 2nd, 3rd, and 4thgeneration)
iPod Classic
iPod (4thgeneration)
iPod nano(1st, 2nd, 3rd, 4th, 5thand 6thgeneration)
iPod mini
iPod Photo 4G
iPod Video 5G
Supported Bluetooth devices
a huge variety of Bluetooth handsets
music playback through A2DP
Android support (A2DP or 'Mass Storage')
Package contents:
Hardware
Car side harness
Installation and user guide
Microphone
Addons available for Gateway PRO BT*

Dension Gateway Cradle The Active cradle is meant to be mounted to the dashboard via the supplied vent clips that allow you to attach the Cradle to any vents on the dash so the iPhone/iPod display is clear to see and the device is easier to control.

Dension Gateway iPod Cable The Dock cable is designed so that the iPhone/iPod/USB is discretely tucked in the glove box or armrest. The Dock Cable is the obvious choice if you wish to use the Dension Gateway iPod Interface Mode.

Dension 3.5mm AUX Cable The cable is designed to plug into your device which has a 3.5mm Aux-in and can be discretely tucked in the glove box or armrest. The AUX input jack cable is the obvious choice if you wish to connect the Dension Gateway to a music device with 3.5mm AUX-in eg. MP3 player.
Dension Connector Port for Gateway Pro BT - EXT1CP2 is recommended since the Pro kit does not come with a USB extension cable, and the main module usually gets tucked away. The EXT1CP2 allows you to reset the module, update the firmware easily, use USB and it also adds a 3.5 jack. It also has a bypass switch with a nice status LED for servicing purposes. Cable is 4 feet in length. EXT1CP2 is required if both USB and Auxiliary inputs are desired. 30 Pin iPod docking connection still requires the IP05DC9.
The EXT1CP2 is an optional device that connects to the Gateway Pro BT allowing flexibility concerning mounting options for USB and Auxiliary input. Also recommended if you want to easily update the firmware.
Integrated Microphone With this Microphone you can have a complete discreet installation. Microphone install's in the original Manufacturers location.
| | |
| --- | --- |
| | DAB (Digital Audio Broadcasting) The DAB for Gateway is a brand new interface from Dension which allows access to a new Digital Audio experience in your vehicle. Browse, select and listen to DAB, as easily as you use your normal FM radio. The DAB module is an optional extra. |
Make
Model
Varitions
Radio
Year From
Year To
Notes
SEAT
Alhambra
7N (01-10-2010 - 01-07-2015)
7N (01-08-2015 > )


RCD 310
RCD 510
RNS 310
RNS 510


2011
See note(s) below
SEAT
Altea
5P1 (01-06-2009 > )


RCD 310
RCD 510
RNS 310
RNS 510


2009
See note(s) below
SEAT
Altea XL
5P5 (01-06-2009 > )


RCD 310
RCD 510
RNS 310
RNS 510


2009
See note(s) below
SEAT
Leon
1P1 (01-06-2009 - 01-12-2012)
5F (01-11-2012 > )


RCD 310
RCD 510
RNS 310
RNS 510


2009
See note(s) below
SEAT
Leon Sport Coupe
5F (01-05-2013 > )


RCD 310
RCD 510
RNS 310
RNS 510


2013
See note(s) below
SEAT
Leon X-Perience
5F (01-12-2014 > )


RCD 310
RCD 510
RNS 310
RNS 510


2014
See note(s) below
Note 1: Steering wheel control and MFA High Line cluster is required for phone.
Note 2: Media Player 3 (2E) and telephone (77) options have to be coded.
HEAD UNIT CONNECTOR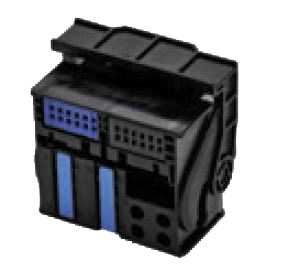 Please also check Phone Compatibility if you are going to use the Bluetooth handsfree on the Gateway Pro. For technical support including downloads please visit the Dension website.
If you are unsure about the suitability of this product please contact us via the ask us about this item link at the top of this page or telephone us and we will gladly assist you.
Professional Installation

You will be offered an optional installation at an additional cost from the drop down menu above. Our installation includes a mobile fitting appointment at an address of your choice anywhere within the UK. Lead time for the installation is between 5-7 days.

Note: Our engineers are fully insured and accredited to work on your vehicle.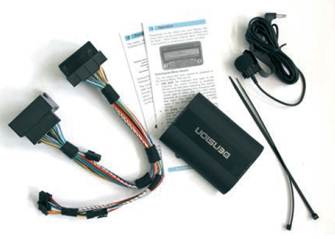 Music Adapters
Music Adapter Features
Bluetooth Music Streaming, iPod/iPhone, Other Smart Phones, AUX, USB
Product Class
Product Type
Bluetooth Hands Free, Bluetooth Music Streaming, Music Adapter