Target BlueEye: An Eye For Safety

Need any more information?
Ask a question
---
1 Year Warranty

Easy Returns
Recommended Add Ons
Optional Installation Package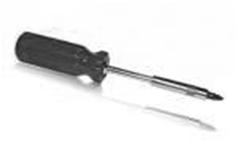 You are being offered an installation at an additional cost. If you select the installation option then this product will be professionally Installed at your home or workplace anywhere in the UK by our own network of accredited engineers. You will be contacted by a member of our installation booking team after you have placed an order.
---
Target BluEye
This is a one of a kind and worldwide patented traffic safety system, that warns you in advance of approaching and nearby emergency service vehicles. In the UK all the emergency services (marked and unmarked police cars, ambulances, and fire engines) use Tetra radios and the Target Blu Eye will let you know when they are nearby in the day or night. So whilst driving at night in the dark, even if the emergency vehicle is not using their lights or sirens, Target Blue will give you an alert if there's a presence of an emergency vehicle up to a kilometre radius.
Target Blu Eye utilises both audio and visual warnings to let you know if an emergency vehicle is nearby. Within seconds of an emergency vehicle being in the radius, the signal will be activated and the signal strength meter in your vehicle will give you enough warning allowing you move safely out of the way.
Warns you of approaching emergency services such as marked and unmarked police cars, ambulances and fire engines
Prevents unpredictable and dangerous manoeuvres
Increases your own safety and the safety of other road users
Prevents material damage & personal injuries
Indicates whether an emergency service vehicle is approaching you or moving away from you
Increases a relaxed way of driving
Compact sized and easy to install
Two years warranty
Target Blu Eye: An eye for safety
Is it legal?
Yes, the use of Target Blu Eye is legal since the system is only informing the driver whether an emergency service vehicle is nearby. Moreover, Target Blu Eye cannot differentiate between police vehicles, ambulances or fire engines. You will be warned of all types of emergency vehicles in the same way.
Target BlueEye would like to emphasize that Target Blu Eye is not able to decode the radio messages broadcasted by the Airwave network.
Whats in the box?
Dipole Antenna
Power Lead
Control Box
Display Unit
Target BluEye
PURE Highway 300Di Compatibility Chart

Car Model
Year
Radio Description
Notes
Works with all car makes
1

Car safety systems can be very complex systems, so we always recommends that you have your installation carried out by a qualified installer. If you wish Car Communications to carry out the installation at an address of your choice anywhere in the UK please select from addons above before adding to cart. During the checkout you will be asked your preferred date(s) and time for the installation.

Our products are professionally installed at your home or workplace anywhere in the UK by our own network of accredited engineers.
Product Class
Product Type
Speed Camera Detectors
Related Products
Ventura Pro SC5800 DVR NEW Ventura SC5800DVR. 5" widescreen LCD with built-in DVR and Tyre P..
9" Touch Screen Navigation for Fiat Ducato 3, Citroën Jumper 2 and Peugeot Boxer 2 with TomTom maps,..