THINKWARE Single Channel Dash Camera F200 with Optional Hardwire Kit
Brand: Thinkware

Product Code: F200 + Hardwire Kit

Need any more information?
Ask a question
---
2 Years Warranty

Easy Returns
Recommended Add Ons
---
THINKWARE DASH CAM F200
Full HD Front and HD Rear**
WiFi Connectivity
Ambarella A12 Processor
TAT Solution (Format Free Technology)
Advanced Video Clear Technology
In Built Power Pack
Integrated 3G Sensor
Thermal Self-Protection
GPS (Optional)
PC/Mac Viewer
**F200 is capable for 720P dual channel option with Rear Camera, IR Camera or Weatherproof Camera. (Sold separately.)
Please be aware that the Thinkware F200 Dash Cam uses the Thinkware Cloud App (via WiFi, not Hotspot). NOT the Thinkware Dashcam Viewer App.
HIGH DEFINITION VIDEO QUALITY
CMOS Image Sensors allow constant Full 1080p HD resolution recording during both daytime and nighttime. With a 1080p Full HD camera,
the THINKWARE Dash Cam F200 is able to record bright and clear videos that capture the crucial details of any incidents. Recording at 30 frames per second without dropping a single frame, you can rely on the F200 to capture every moment of your commute in high definition – be it an incident or an unexpected hit-and-run.
FORMAT FREE TECHNOLOGY 2.0
THINKWARE's proprietary Format Free Technology reduces the need for manual formatting of your microSD memory cards.
Now you can save the hassle of manually clearing memory space when using the THINKWARE Dash Cam F200. The THINKWARE Dash Cam F200 not only acts as a reliable eyewitness in the case of an incident, it is also your best protection against insurance frauds and road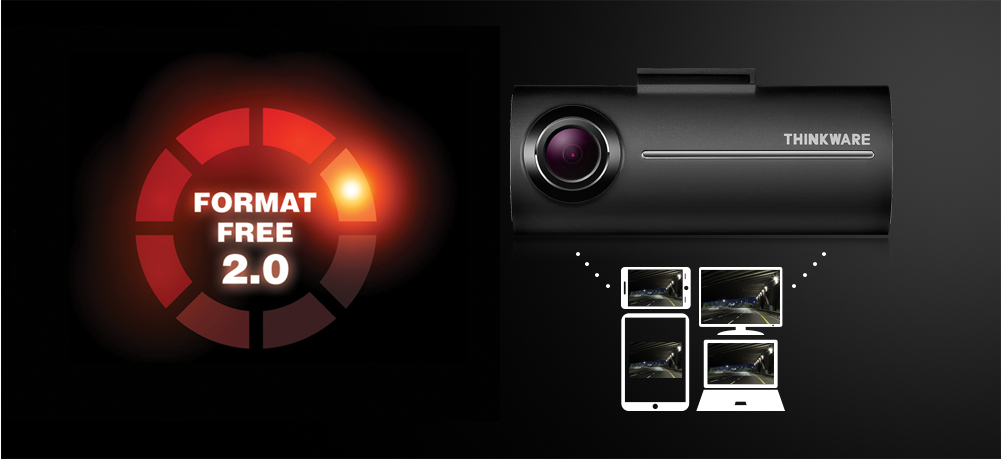 See more with a 130˚ Wide Angle View
The THINKWARE Dash Cam F200 has a 130˚ wide viewing angle for maximum visibility, capturing a wider view of the roads.
Everything is Sharp and Clear
The 2M pixel high-resolution CMOS Image sensor significantly improves the video quality even at night. With THINKWARE Dash Cam F200, everything is crystal clear and sharp.
Optional Built-in GPS offers Safety Camera Alert
With an add on GPS antenna, the F200 embeds safety camera alert, speed, time and location data to the recorded videos to give you all the crucial information you need after an incident.
The user can also review their driving route and history with the integrated maps function in the THINKWARE PC Viewer.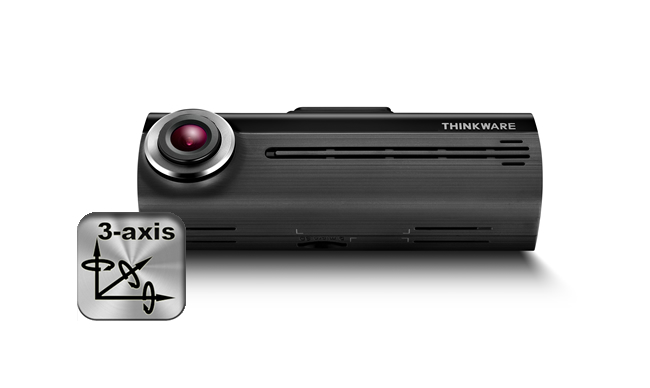 Accelerometer G-Sensor The X, Y, Z axes of the G sensor allow you to measure fluctuations in gravity, speed or rotation. At a glance, you can understand the axial movement and impact during an accident.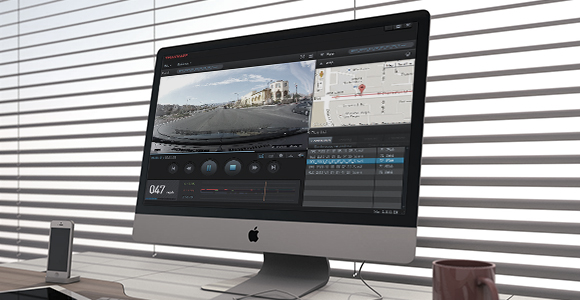 Viewer for Checking Clear and Precise Video
Through PC or Mac viewer, you can playback rear and front videos, and download recorded videos with information on your driving history and speed. With just a few clicks on the viewer, you can change the dash cam setting, format the memory card or update the firmware.
Features:
ON SEMI Image Sensor
2.1M CMOS Image Sensor enhanced with low light and high dynamic range scene performance for both day and night images
Energy Saving
Parking Recording About 1/3 less power consumption, and 3x longer video recording when in use
Safety Camera Alert
Red Light Camera
Speed Camera
Mobile Speed Camera Zone
Average Speed
Dual Channel (Option)
F200 is capable for 720P dual channel option with Rear Camera, IR Camera, or Weatherproof Camera.(Sold separately.
Built-in Wi-Fi
Mobile app enables Live View streaming and allows users to save videos to their smartphone via Wi-Fi cnnection
Parking Surveillance
Eliminate the need for periodical manual formatting of recorded video files on the microSD memory card.
Impact Monitoring
The Active Impact Monitoring System utilizes a 3-axis G-Sensor to secure incident footage
PC Viewer / Mac Viewer
View and download the recorded video from the PC/Mac viewer. The speed and location data can be isplayed if the dash cam was connected with GPS antenna.
Technical Specifications:
Resolution: 1080P Full HD (1920 x 1080)
Camera (Image Sensor) ON SEMI CMOS 2.12M
Frame Rate: 30 fps
Viewing Angle:
140 Degree (Diagonal)
Dimension: 98.5 x 22 x 34mm (3.9 x 0.9x1.3inch)
Weight: 54.0g (0.12lbs)
GPS:External GPS Antenna (Optional)
Storage Temperature: -20 Degree to 70 Degree
Operating Temperature:-10 Degree to 60 Degree
Capacity: Micro SD Card 16GB/32GB/64GB (UHS-I)
Interface: GPS Receiver, DC-IN, V-IN, Micro SD Card slot.
Input Power: DC 12/24V, Built-in Super Capacitor

Whats In The Box:
Dash Cam
Mount
Adhesive Cable Holder
Car Charger
Micro SD Memory Card with Adapter (Consumerable)
Quick Start Guide / Warranty Card
Optional Accessories:
External GPS Antenna
Rear Camera (720P)
IR Camera (720P)
Waterproof Camera (720P)
Hardwiring Cable
A hardwiring cable allows custom configuration of your DASH CAM's power supply by connecting the device to the vehicle's electrical system. The device can be set up for continuous recording in parking mode after the vehicle's engine is turned off. The power module also monitors battery voltage and turns off the DASH CAM if the level of voltage reaches too low. This prevents the vehicle battery going flat.
Features
Used for hardwiring DASH CAM to vehicle power
Enables continuous surveillance when the vehicle is being parked
Detects voltage level and automatically shuts off to prevent vehicle battery drain.
Technical Specification
Weight: 0.3 oz/ 8.5g
Dimension: 1.4 x 3.9 x 1.4 inches/ 3.6 x 9.9 x 3.6 cm
Length: 9.8 feet/ 3 m
Compatibility
All Thinkware Dash Cams
If you are unsure about the suitability of this product please contact us via the ask us about this item link at the top of this page or telephone us and we will gladly assist you.
Plug n Play device, no special installation required - The wire will just need to be plugged into the cigar socket (wire showing)
No wire showing - if you would like to fit the camera so there are no lose or visible wires then you will have to purchase the hard wiring loom, which you can purchase by selecting it in the drop down 'Optional Hard Look Wiring' which is located at the top of the page.
Installation - If you would like to fit the camera with the hard wiring loom then we recommend you have your installation carried out by a qualified installer. If you wish Car Communications to carry out the installation at an address of your choice anywhere in the UK please select from addons above before adding to cart. During the checkout you will be asked your preferred date(s) and time for the installation.
Product Class
Product Type
Dash Camera
Dash Camera Spec
Dash Cam Features
1080p Full HD, WiFi