Audi DAB Car Radios & OEM Digital Car Stereos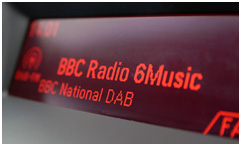 Upgrade your Audi's car radio and go DAB digital!
If you want to access hundreds of digital-only stations whilst driving your Audi, you've come to the experts.
We can help you upgrade your car's stereo with our vast range of DAB digital car radio adapter conversion kits. By installing a DAB car tuner or an aftermarket DAB radio, you'll be able to listen to all your favourite artists and songs every day whilst on the move, not to mention get exclusive digital-only content.
And we stock a wide variety of digital radio kits for all Audi models including A1, A3, A4, A5, A6, Q3, Q5, Q7, TT, A7, A8, RS4 and R8.
Audi is a premium car brand for everyday driving- so make your in-car experience the best that it can be with our help. If you're not sure which digital car radio to choose, here is our handy DAB car radio buyer's guide.
Showing 1 to 10 of 10 (1 Pages)
Car Communications offer a vast range of tried and tested DAB car accessories for all Audi models. Not only we can supply your digital car stereo for a competitive price but we can also install it for you too with our UK Nationwide Fitting Service.
A DAB car tuner offers many benefits including a wider selection of stations. Upgrade your Audi stereo from AM/FM to DAB and you'll have a plethora of channels at your fingertips. So whatever you like listening to when driving to work be it classical, pop or jazz, we can help you get a better, clearer sound quality than ever before.
Click here for a full range of DAB digital car radios for all reputable makes and models including BMW, Jaguar, Mitsubishi and more.
To get a comprehensive list of DAB radio stations please visit getdigitalradio.com.