DAB Digital Car Radio Guide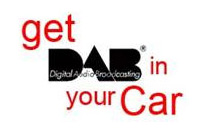 Increasingly, DAB radio has become the standard for modern consumer cars, which means that by now, the vast majority of us have encountered some form of it before. Standing for Digital Audio Broadcasting, DAB radio is the modern replacement for the older FM and AM radio technologies, and offers several noticeable improvements over the legacy formats - mainly due to the fundamental differences in the way it works. Both FM and AM are analogue radio formats, which means they depend on radio waves, whereas DAB is in a digital format made up of noughts and ones. This means there's not only a tangible difference in the sound quality of DAB radio, but it also offers multiple more advantages besides.
Why install a Digital Car Radio?
There are several excellent reasons to switch to DAB, and one of the most significant is a nationwide development: the DAB digital switchover. Similar to the digital TV switchover, the UK government has plans to switch over all radio stations to DAB by the end of the decade. You'll find most of your favourite radio stations are already broadcasting on DAB, and there are already a number of digital-only radio stations offering exclusive content, including the award-winning BBC Digital Radio 6, Planet Rock, BBC 1Xtra, and more. Upgrading your car stereo to use DAB will offer not only access to this exclusive content, but will also future-proof the stereo.





In full, here are the main key advantages of switching to a DAB car stereo:
Greater choice of stations - As we've just touched upon, DAB digital radio gives you access to a much wider range of stations than AM and FM radio, including some that are available almost exclusively on digital. Over the last few years with the impeding switchover, some mainstream stations have already limited their broadcasting on AM and FM channels.
Access to specialist interest and niche stations - AM and FM stations tend to be largely for mainstream audiences, whereas the much greater range of choice on DAB radio gives audiences access to more stations that cater to specific interests or demographics. The BBC Asian Network, for example, has a far greater reach on DAB than it does on AM.
Access to station presets - Listening to your favourite stations on AM and FM radio requires remembering the correct frequencies and manually scanning through them to find the ones you want. DAB automatically finds these for you, while identifying each station by name, making it much easier (and safer) to switch between your favourite stations while on the move.
On screen information - DAB displays song names, artists, show listings, headlines and sports results for you to see on-screen - information that's all too easy to miss with legacy radio.

Pause and rewind - some forms of DAB radio even let you pause and rewind music and tracks up to a certain point. This is useful not just for listening to your favourite songs again, but also for catching important information on traffic reports.

Aux-in and bluetooth connectivity - many DAB radios have a socket for your MP3 player, so you can listen to your own playlists or audiobooks. Bluetooth capabilities can offer similar wireless connectivity.
Types of in-car DAB Radio
The best DAB car radios are generally categorised into three main options. This means you've got a decent range of choice when it comes to picking which one you'd like to install in your own vehicle. There's the low cost-low hassle 'Plug and Play' option, or units which integrate seamlessly with your current stereo, or even full replacements for your stereo's head unit. Whatever your personal setup or preferences, you can rest assured there's an option to suit you.
Plug and Play
A 'Plug and Play' DAB adaptor is the simplest and most cost effective option for adding DAB to your car stereo. Plug and Play units are stand-alone units that fit to your windscreen or dashboard, much like a sat nav unit. Most adaptors will stream audio by broadcasting on an FM frequency, allowing your current stereo to play music as it would with legacy radio. With prices starting from £64.99, Plug and Plays generally provide the most cost effective way to listen to DAB in your car. One great example is the AutoDAB-GO, which is popular with lots of our customers here at Car Communications.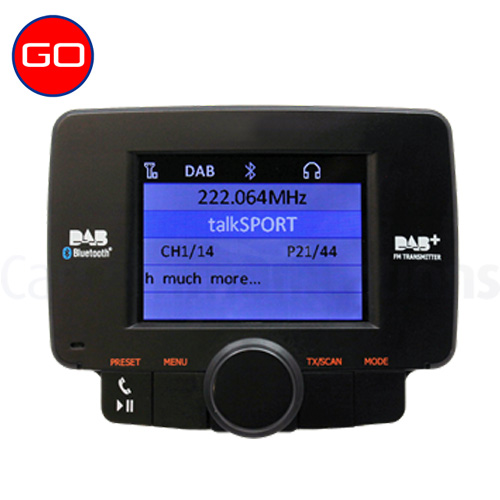 Integrated Adaptor
An integrated adaptor is a streamlined solution that works with your current stereo unit to provide in-line functionality. Some, like the Pure Highway 400 come as a discrete secondary unit with its own display, while others, like the Dension DBUGEN are installed without having any visible elements, instead presenting information through the existing screen, and granting control through elements installed on the steering wheel. If you want, you can retrofit a DAB unit for your vehicle straight from your original manufacturer, providing complete functionality that actually rivals those of factory-installed systems. However, this can sometimes require a bit of investment, so it's worth looking at weighing up the potential costs first.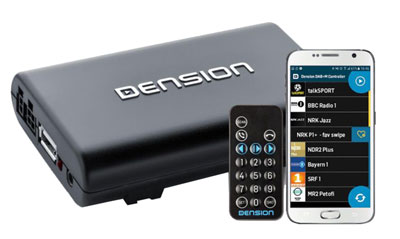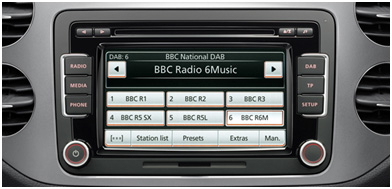 Original Factory DABretrofit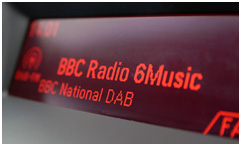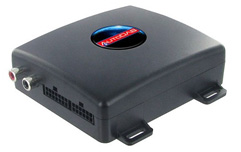 AutoDAB works with steering wheel controls and the cars own display. AutoDAB module, supplied with internal glass mount aerial and a car specific wiring harness.
Replacement Head Unit
If you prefer, instead of altering or adding to your existing stereo's functionality, you can simply replace the whole head unit to switch to a newer, more modern version with in-built DAB radio. These units take a little more effort to install than the Plug and Play options, but offer a more streamlined result. This is also a great option for older vehicles with relatively basic systems, as replacements often come with added functionality to accommodate more modern technology. For example, you can connect to an iPod or iPhone, and connect with bluetooth and handsfree hardware.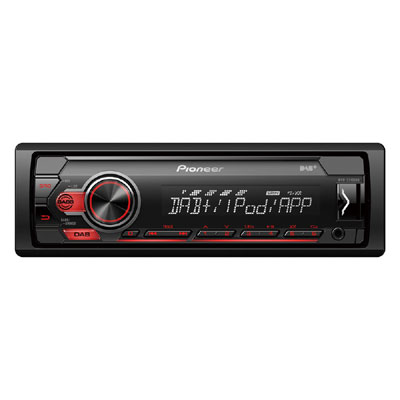 Pioneer MVH-S210DAB with DAB, AUX, USB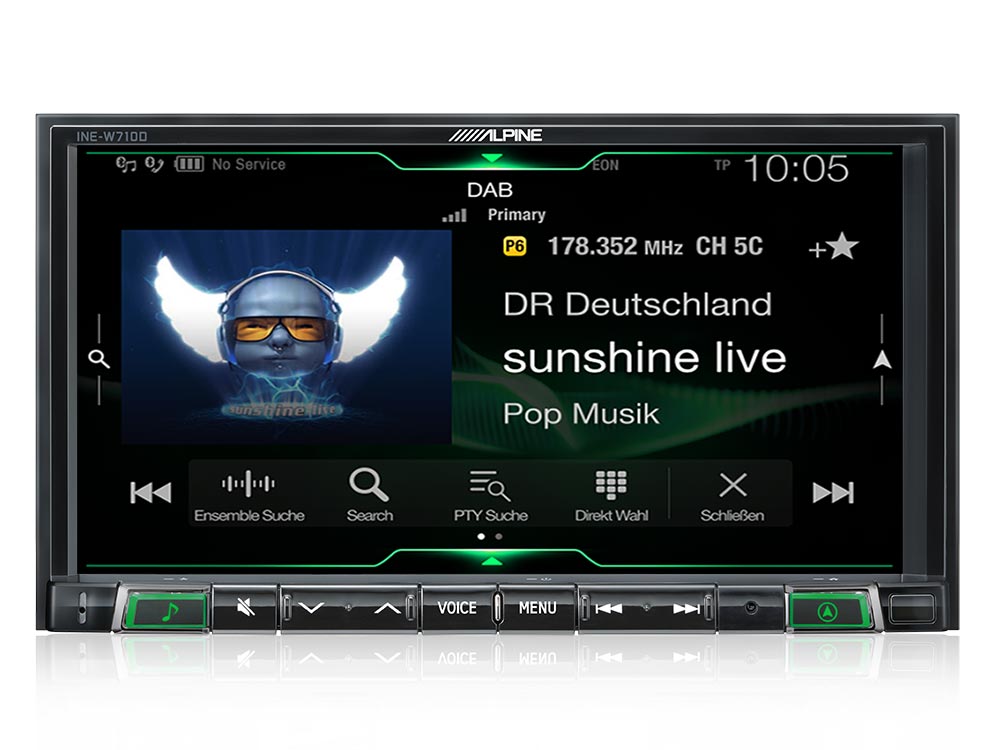 Alpine iLX-702D with DAB, Apple CarPlay, Android Auto, Bluetooth, Phone Miror, HDMI, CD
Types of DAB Aerials
As with analogue radio, the quality of reception is always going to be one of your key concerns when choosing the best DAB car stereos. As we've explained above, DAB is transmitted on a different frequency to legacy radio, so it requires an aerial that's specially designed for digital broadcasts. Your choice of aerial is mostly dependent on your personal preferences and circumstances, so here at Car Communications we offer a selected range of different styles. We've also personally tried and tested every aerial we sell, so we can always make personal recommendations with confidence.
Internal glass mount
Advantages:
Quick and easy to fit
Doesn't affect external appearance
Protected from external damage and weather conditions
Disadvantages:
Signal can be weaker

Non-detachable

Won't stick to metabolised or heated windscreens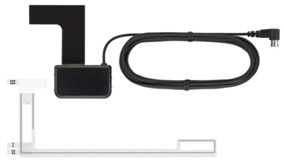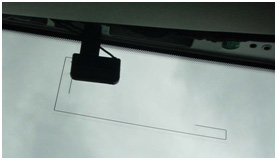 DAB Glass Mount Film Antenna terminated with SMB
External glass mount
External glass mount DAB aerials are popular options amongst our customers, as they can offer a more reliably high-quality reception compared to some internal models. This is largely because since they're outside the vehicle, they're unobstructed and can receive signals more easily. However, because they're fitted to the outside of the car, they're not quite as streamlined, and are left exposed to the elements.
AM/FM/DAB/DAB+ROOF MOUNT ANTENNA - A.2118.01
Roof Mount
Advantages:
Quick and easy to fit
Better reception than many internal models
Detachable
Disadvantages:
Can potentially be damaged more easily
Can potentially be affected by extreme weather conditions
Body mount aerials
Advantages:
Best reception for DAB radio

Streamlined solution
Disadvantages:
Can sometimes be more challenging to install
Body mounted aerials offer the best reception for DAB radio, especially if they are mounted on the roof of the vehicle. It's also a nicely streamlined solution, with no visible cables, or fittings on the car windows. Installation can be more difficult, as it may involve drilling into the bodywork, though the aerial can often be fitted in the position of a current aerial, if there is one.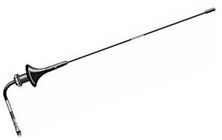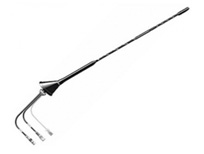 JVC HAL-3 roof mount DAB aerial
JVC HAL-2 roof mount DAB AM/FM aerial

Having tested all of the aerials we sell, here at Car Communications our experts recommend aerials made by Calearo. This Italian manufacturer has a distinguished history of providing aerials for some of the world's best-known car brands, and their products have earned international acclaim for their quality and resilience. Caleraro offers a range of different styles, which can be fitted as replacements to the current aerial on your vehicle with few noticeable differences. Of these aerials, the Calearo ANC7677932 offers peak performance, with exceptional reception, even in areas of very weak signal. It also works as an FM/AM radio, and can even improve reception on these bands too.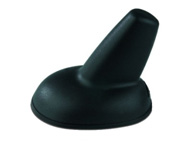 Calearo ANC7677932 Digital Radio DAB/ AM/FM Roof Mount Antenna
Which will you choose?
By now, you may well have your own opinion on the best DAB digital car stereos, or their accompanying aerials. Or, you might still need a bit of help on making your final decision. Either way, you're in exactly the right place. Here at Car Communications we stock a huge range of products suitable for a vast array of leading car brands, including Ford, Peugeot and Mercedes. Why not take a look through our stock and see which ones catch your eye? Alternatively, you can always give us a call on 01254 694537, and we'll be happy to help however we can