Volkswagen DAB Car Radios & OEM Digital Car Stereos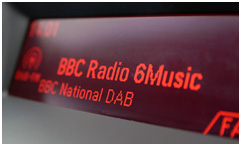 Installing a DAB car radio adapter conversion kit or an aftermarket DAB stereo in your Volkswagen lets you listen to your favourite digital radio stations using digital technology rather than analogue. A DAB car tuner offers many benefits including a wider selection of stations while on the move, exclusive digital-only content and clearer sound quality.

You'll be able to listen to a superb selection of national, regional and local stations available on your incar DAB digital radio. You'll find your old favourites broadcasting in great digital quality, as well as brand new digital only stations. From jazz to classic rock, classical to hip-hop and speech to chill-out music, there's a station to suit every taste. To get a comprehensive list of DAB radio stations please visit getdigitalradio.com.

We offer a range of tried and tested DAB products which we are able to either supply or supply & installation to your vehicle on your doorstep. We stock dab digital radio kits for Volkswagen VW Beetle, Golf, Golf Plus, Jetta, Passat, Polo, Scirocco, Tiguan, Touareg, Touran. However, we know that choosing a digital car radio can be confusing, so use our simple handy DAB car radio buyer's guide to discover why you should upgrade to the next generation in digital radio and the different options.
Showing 1 to 10 of 10 (1 Pages)