Brodit ProClip Mounting Brackets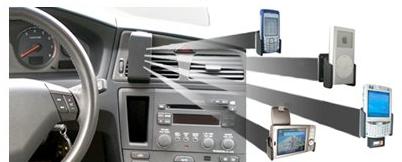 Keep your communication devices attached to the dashboard in a secure and convenient way -always within easy reach! The ProClip is a dashboard mounting bracket for installation of holders, mounting adapters and other accessories. The ProClip is available for most vehicles -trucks as well as right-hand drive vehicles.

A customized ProClip is usually ready when a new vehicle appears on the market. There are ProClips to suit various positions on the dashboard or console, giving you options for positioning and making several different installations in the vehicle. Browse by car make below or use the search by vehicle database.