Range Rover Reversing Cameras & Rear View Camera Kits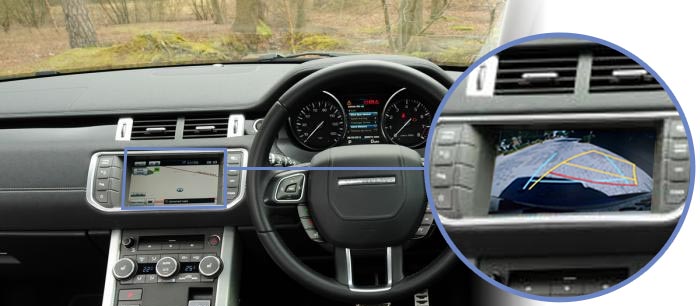 Reversing cameras not only provide an integral part of your vehicle safety management, but can also significantly enhance the convenience when reversing.
Showing 1 to 11 of 11 (1 Pages)
People do not always think about their visibility around the vehicle and can often walk into a driver's blind spot. By fitting a reversing camera to a vehicle the risk of hitting a bollard, another vehicle or safety of pedestrians is greatly reduced.

We sell genuine rear view camera systems that fully integrate into the vehicle like a factory fit option. Where genuine retrofit is not possible we can supply high quality replica systems. We also sell budget solutions which consists of a vehicle specific camera module and a mirror monitor.