Alpine APF-V100VW - CAN to Video Interface
Brand: Alpine

Product Code: APF-V100VW

Need any more information?
Ask a question
---
1 Year Warranty

Easy Returns
Recommended Add Ons
Optional Installation Package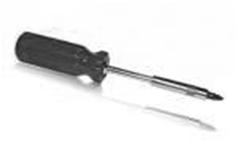 You are being offered an installation at an additional cost. If you select the installation option then this product will be professionally Installed at your home or workplace anywhere in the UK by our own network of accredited engineers. You will be contacted by a member of our installation booking team after you have placed an order.
---
Alpine APF-V100VW - CAN to Video Interface
Car manufacturers have started to visualise certain information in the screen of the factory unit. While replacing the original equipment will not limit the functions, drivers will appreciate the ability to retain such visualisations. The APF-V100VW is our first solution that allows the customer to receive the same kind of images while operating the heater or air condition controls or during parking. It is combined with a Steering Wheel Remote Control Interface and a Vehicle Display Interface.

For all Alpine AV or AVN products with camera direct input.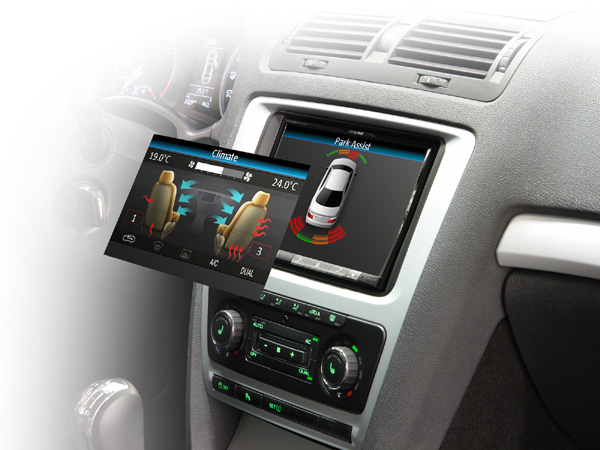 Retain all of the original functions of your compatible Volkswagen Group vehicle.

Steering wheel keys will operate the respective functions of the Alpine headunit, see the current radio station in the MFD, get a visualisation of the parking sensors and the heater controls.

If the car is equipped with a factory sound system, the amplifier will be automatically detected and the APF-V100VW will allow settings to the amplifier.

Note: the settings of the APF-V100VW are done by use of the steering wheel buttons. Although the interface will even work in cars without steering wheel remote buttons, settings can't be made. We do not recommend this kind of use!
Features
Visual representation of parking sensors and heater and air condition controls.
Input for Alpine cameras with camera direct connection.
Includes Steering Wheel Remote Control interface
Includes Vehicle Display Interface
For all Alpine AV or AVN products with camera direct input.


Alpine APF-V100VW
Alpine APF-V100VW Compatibility Chart

Car Model
Year
Radio Description
Notes
Seat Alhambra MK2
2010 >
Seat Leon MK2
2009 - 2012
Skoda Fabia MK2
2012 >
Skoda Octavia MK2
2010 - 2013
Skoda Roomster
2012 >
Skoda Rapid
2012 >
Skoda Superb MK2
2008 >
Skoda Yeti
2009 >
Volkswagen Beetle
2011 >
Volkswagen Caddy
2010 >
Volkswagen CC
2012 >
Volkswagen EOS
2009 >
Volkswagen Golf VI
2009 >
Volkswagen Jetta VI
2011 >
Volkswagen Passat
2010 >
Volkswagen Passat CC
2008 >
Volkswagen Polo
2009 >
Volkswagen Scirocco
2010 >
Volkswagen Sharan
2010 >
Volkswagen Tiguan
2010 >
Volkswagen Touran
2010 >
Volkswagen T5 facelift
2010 >
Volkswagen Amarok
2010 >
If you are unsure about the suitability of this product please contact us via the ask a question link at the top of this page or telephone us and we will gladly assist you.
Car information and entertainment systems can be complex networks, so we always recommends that you have your installation carried out by a qualified installer. If you wish Car Communications to carry out the installation at an address of your choice anywhere in the UK please select from addons above before adding to cart. During the checkout you will be asked your preferred date(s) and time for the installation.

Our products are professionally installed at your home or workplace anywhere in the UK by our own network of accredited engineers.