Focal Car Speakers 2-Way 6.5-inch Coaxial Kit - Auditor ACX 165
Brand: Focal

Product Code: ACX165

Need any more information?
Ask a question
---
1 Year Warranty

Easy Returns
---
Focal 2-Way 6.5" Coaxial Speaker Kit - Auditor 165 ACX
Auditor Range
The Auditor 165 ACX coaxial speaker kit puts Focal sound in your car with no fuss. Measuring 6½" (165mm) in diameter and with 60 W rated power, this kit is easily fitted for an effective, responsive audio system.
The Auditor 165 ACX car audio kit marks access to the performance world delivering neutral and dynamic sound, precise treble and an improved soundstage thanks to its 6.5" (16.5cm) woofer with polypropylene cone and its adjustable, inverted dome mylar tweeter.
ACX 165 can be linked with other electronics or directly connected to the vehicle's original amplifier to enhance your in-car listening experience. Its high sensitivity guarantees an unrivalled level of performance in its category. It is perfect for a début Focal system and/or for improving your original sound system.
Key Points
Developed in France by Focal
Easy to amplify loudspeakers
Black lacquered finish on the tweeter
Exclusive Focal technologies
Can be surface mounted or fully integrated
FOCAL TECHNOLOGIES
---
All Auditor products benefit from Focal know-how and expertise: the mylar inverted dome tweeter – a strong marker of the Focal DNA – for precise treble and an improved soundstage; polypropylene cone for a neutral and dynamic sound; butyl surround for impressive resistance; ferrite magnet.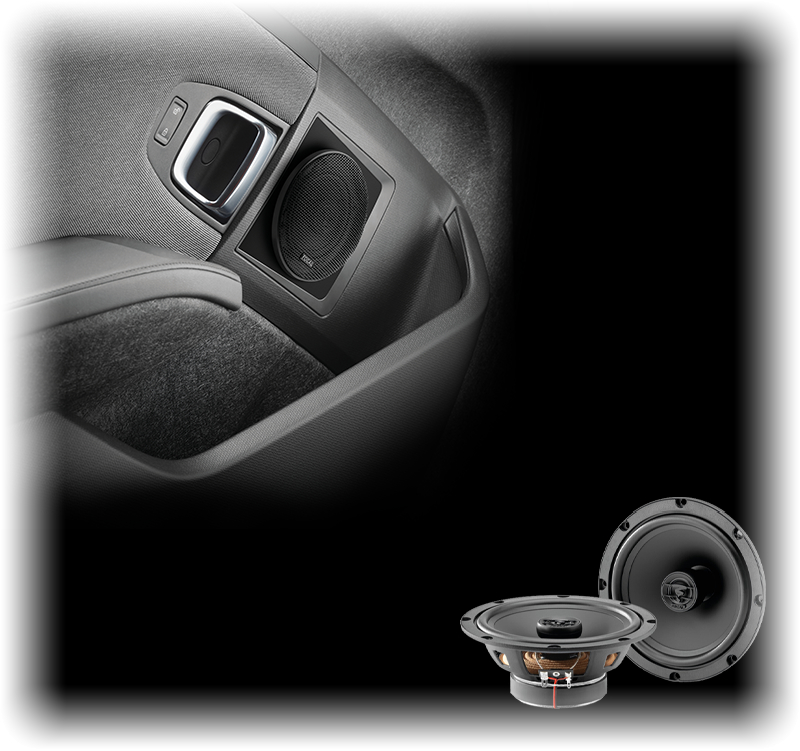 EASY AND MULTIPLE MOUNTING OPTIONS
---
Very compact, the woofers can be either surface-mounted or installed flush in the vehicle's original locations.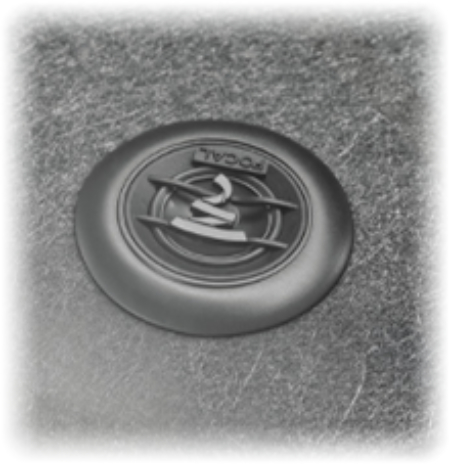 DESIGN
---
The steel basket of the speaker driver is rigid and durable. The flat grilles supplied, in ABS and Mesh, are just as good-looking as they are inherent in the kit's performance. Finally, the black lacquer finish on the tweeter means it assimilates seamlessly into the cabin of all modern vehicles.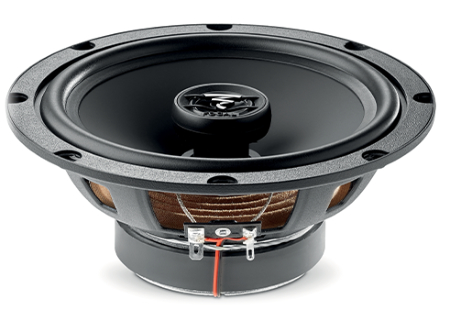 Technical Characteristics
Woofer 165mm
Depth 2-way coaxial kit
Cone Polypropylene
Maximum power 120W
Nominal power 60W RMS
Sensitivity (2.83V/1m) 91.5dB
Frequency response 60Hz - 21kHz
Impedance 4 Ω
Voice-coil diameter 25mm
Magnet Ferrite
Suspension Butyl
Tweeter Inverted dome tweeter
Crossover Integrated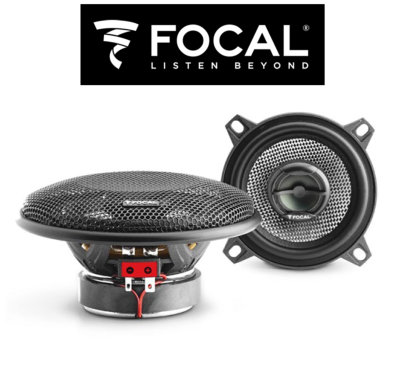 Specifications - Woofers 6.5" (165mm)
Nominal power 60W
Maximum power 120W
Sensitivity 91.5dB
Nom. impedance 4 Ω
Frequency response 60 Hz-21kHz
Cone Polypropylene
Surround Butyl
VC diameter 25mm 1"
Net weight 900g
Parameters - Woofers 6.5" (165mm)
Rdc 3.3 Ω
Fs 80Hz
Mms 12.3g
Cms 0.32mm/N
Vas 9 l
Qts 0.95
Qes 1.2
Qms 7
Bxl 4.3 N/A
Sd 132cm
Focal 2-Way 6.5" Coaxial Speaker Kit - 165 ACX
Auditor Range
If you are unsure about the suitability of this product please contact us via the ask a question link at the top of this page or telephone us and we will gladly assist you.
Factory fitted In-car Infotainment systems and their wiring can be complex, so we always recommend that you have your installation carried out by a qualified installer. If you wish, Car Communications can arrange for your Kit to be installed at an address of your choice anywhere in the UK. Please select from addons options above before adding the purchase to your cart. During the checkout process you will be asked for your preferred date(s) and time for the installation.

Plug & Play

For added peace of mind, our products can be professionally installed at your home or workplace anywhere in the UK by our qualified and accredited network of engineers.
Car Speakers
Coaxial Speakers
Coaxial Speakers, 2-Way, 6.5" (165mm)
Speaker Kits
Universal Speaker Kit
Product Class
Product Type
Car Speakers