Laserline EPS4016-U - 4-Way Rear Parking Sensors - 16mm to 18mm

Need any more information?
Ask a question
---
1 Year Warranty

Easy Returns
Recommended Add Ons
---
Laserline EPS4016-U 4-Way Rear Parking Sensors
The EPS4016-U parking system is a very versatile high-quality product. This kit can be installed with 2, 3 or 4 sensors and the detection zones are adjustable. Furthermore, it is possible to exclude the spare wheel and the tow bar from the detection zone. The cables and connectors are waterproof and the sensors do not pick up any electromagnetic interference and the sensors are paintable.
The sensors can be installed with a diameter of 16mm or 18 mm and can be flush mounted or surface mounted. The sensor housing is adaptable for bumper thickness to enable perfect alignment.

Audible rear parking system with 4 sensors.

Sensors can be painted to match the colour of your vehicle enabling you to benefit from the system's practicality without compromising on style. These versatile sensors from Laserline can be installed on all types of vehicles including: motorhomes, passenger cars and commercial vehicles.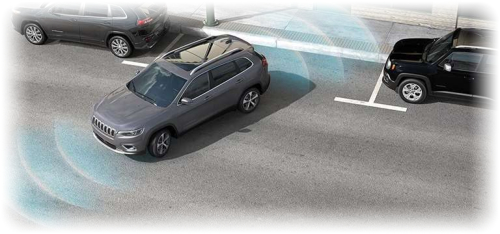 Features
Dedicated four sensor digital rear system
Sensors can be installed from the front of the bumper or OE style from the rear of the bumper
Speaker with built in LED for audible and visual warnings
Adjustable detection zones
Spare wheel and tow bar detection exclusion setting
Sensors can be colour coded to the vehicle by the installer at an additional cost
Front sensors can be added - EPS4016F-U
WARNING: Even with electronic parking systems installed, it is necessary to be mindfull of the objects, pedestrians & surroundings of the vehicle at all times during manoeuvring. The system cannot see small obstacles and items with low reflectance.
Laserline EPS4016-U 4-Way Rear Parking Sensors
If you are unsure about the suitability of this product please contact us via the ask a question link at the top of this page or telephone us and we will gladly assist you.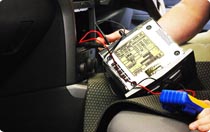 Factory fitted In-car Infotainment systems and their wiring can be complex, so we always recommend that you have your installation carried out by a qualified installer. If you wish, Car Communications can arrange for your parking sensor kit to be installed at an address of your choice anywhere in the UK.
For added peace of mind, our products can be professionally installed at your home or workplace anywhere in the UK by our qualified and accredited network of engineers.
Please contact our sales team for an Installation quote - 01254 694537
Product Class
Product Type
Parking Sensors
Related Products
Cobra F0394 Cobra F0394 4-Way Audio Front Parking Sensors Cobra's latest innovation, 17mm sens..
Laserline EPS 4012 Laserline EPS 4012 4 Way Audio Rear Parking Sensors 18mm parking senso..