MIO Mivue J60 1080p HD Recording at 30FPS GPS Tracking Integrated WIFI
Brand: Mio

Product Code: Mio Mivue J60

Need any more information?
Ask a question
---
1 Year Warranty

Easy Returns
Recommended Add Ons
SD Memory card is optional extra, please select.
To find out of the size of the memory card that is included in this package, please look in the description.
Optional Installation Package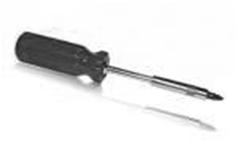 You are being offered an installation at an additional cost. If you select the installation option then this product will be professionally Installed at your home or workplace anywhere in the UK by our own network of accredited engineers. You will be contacted by a member of our installation booking team after you have placed an order.
---
MiVue™ J60
Your HD driving companion - out of sight but always by your side
The MiVue™ J60 is built to make your driving experience better. With its sleek design the device can be discreetly installed behind your rearview mirror, keeping your line of view clear.
Top Features
1080p Full HD @30fps
Integrated WIFI
Over the Air Updates (via smartphone/WIFI)
Speed Camera (Sound Alerts)
Voice Guidance
3-Axis G Sensor
F1.8 Aperture Lens
150° Wide Angle Lens
GPS Tracking
Parking Mode
Advanced Driver Safety Alerts (Forward Collision & Lane Departure Warning, Stop & Go, Eco Drive, Headlight Reminder)
Out of Sight, Out of Mind
The MiVue™ J60 is built to make your driving experience better. With its sleek design the device can be discreetly installed behind your rearview mirror, keeping your line of view clear.
High quality, Full HD Video Recordings
Created to capture every detail, the MiVue™ J60 provides Full HD 1080p footage at 30 fps with 150° wide angle viewing and F1.8 aperture. For every second, you will get 30 frames of video, ensuring that all recorded footage is clear and indisputable.
Built-in WiFi
Immediately back up your videos to your smartphone or share them via the MiVue™ Pro app, with the device's integrated WIFI. Moving your precious footage from your dash-cam to your phone or desktop has really never been easier. You can also update the MiVue™ J60's firmware and speed camera data with WIFI OTA (Over-the-air) update, ensuring your device is always up to date.
Safety Camera Warnings
The MiVue™ J60 comes with pre-installed safety camera data, so that you'll always know how fast you can go. The data updates for the lifetime of the device too, because with Mio you can drive forever. Your MiVue™ J60 also comes with voice speeding alerts, so you'll always know if and when you need to slow down.
Advanced Driver Assistance Systems
Alerts and reminders are there to help you reach your destination safely. That's why the MiVue™ J60 comes with pre-installed Advanced Driver Assistance Systems. MiVue™ J60's purpose is your safety.
GPS Tracking
With a built-in GPS tracker, your location and speed are logged during every recording. This valuable data is stored and kept safe for when you need it most. To make things even better, the GPS tracker is actually housed inside the device, so you don't have to use any extra devices.
3-Axis G-Sensor
A sudden change of movement can be the result of an accident: as soon as the built-in 3-axis G sensor detects a sudden movement, footage is automatically stored and cannot be overwritten, so you'll not have to wonder where your data has gone.
Parking Mode
Protect your car even when you're not around with the device's parking mode feature. Simply connect your MiVue™ J60 to the SmartBox II power cable and you're ready to go. Your device will instantly starts recording as soon as it detects something come close to your car.
Keep Your Eyes on the Road
The MiVue™ J60 offers a sound alert if you drift away from the centre of your lane or when you go over the speed limit. Simply choose your language, listen to the voice guidance and keep your eyes on the road.
MiVue™ Manager
Full HD Video Playback
Intuitive interface allows you to browse recorded videos with speed control.
Video Sharing
Combines videos and shares them to social media sites like YouTube and Facebook.
GPS Overlay in Google Maps
Moving map of your vehicle's route synchronised with the video.
Video Organiser
Organises videos by type and date for faster searching.
Direction Analyzer
Shows the driving direction and displays 3-axis g-forces in synchronisation with video.
Specifications
Video
Recording Resolution Full HD 1920 x 1080p / 30fps
Video Sensor F22 (2M)
Aperture F1.8
Recording Format .MP4 (H.264)
Lens Viewing Angle (Wide-Angle) 150°
Audio Recording
Night Mode
Hardware
WiFi
GPS
3-axis G-sensor
Memory microSD, up to 128 GB
Operating Temperature -10° to +60° C
Operating Humidity 5% - 85%
Battery 240mAh
Height (mm) 38.8
Width (mm) 100
Depth (mm) 34
Weight (gr) 79
Mio Smartbox Hardwire Kit Optional
Software
Voice guidance
GPS Tracking
Safety Camera Warning
Stop and Go
Lane Departure Warning
Forward Collision Warning System
Head-light reminding
Fatigue Alert
Parking Mode
Event Recording
EV Adjustment
GPS coordinates photos
Photo Mode
Auto Power On
Including Lifetime Safety Camera Data
Speed Limit Alert
Smartphone AppMiVue™ Pro App
DesktopMiVue™ Manager
In The Box
MiVue™ J60
In-Vehicle Mounting Bracket
In-Vehicle Charger
Quick Start Guide
Mio MiVue J60
Mivue Dash Camera is Compatible with all vehicles.
If you are unsure about the suitability of this product please contact us via the ask a question link at the top of this page or telephone us and we will gladly assist you.
Everything you need is supplied in the box and fitting this camera to your car is as easy as most portable Sat Nav devices. Simply mount the camera on your windscreen facing forwards and plug it in to your cigar lighter socket.
However we offer an installation service to hardwire the dash camera. Which means no mess or clutter on your dashboard. No wires trailing to the cigarette socket. We will hard wire the camera kit to the ignition supply. This is an optional extra. Please select from the Add ons drop down. Parts will be included. One of our accredited fitters will come to your doorstep or place of work to carry out the installation.
Product Class
Product Type
Dash Camera