Spec.Dock iPod Music Kit For BMW X6 (E71)
Brand: Others

Product Code: BMWE70V2I + GW500

Need any more information?
Ask a question
---
1 Year Warranty

iPod and USB music adapter

iPod, iPhone, USB music playback all-in-one interface.

Integrated Bluetooth

Handsfree mobile phone Bluetooth connectivity.

Easy Returns
Recommended Add Ons
Optional Installation Package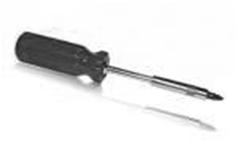 You are being offered an installation at an additional cost. If you select the installation option then this product will be professionally Installed at your home or workplace anywhere in the UK by our own network of accredited engineers. You will be contacted by a member of our installation booking team after you have placed an order.
---
Spec.Dock iPod Music Kit For BMW X6 (E71)
BMW X5 (E70), X6 (E71) SPEC.DOCK iPOD/ iPHONE DOCK 2006+ BMWE70V2I
Built specifically for your X-Series ashtray location, this Spec.Dock model is a complete Dension music and docking solution for your BMW X6 E71. This means that you can simply plug your iPod/ iPhone into the dock and enjoy music on your factory radio with none of the tangled, messy wire frustration! Your device will seat firmly in the Apple Universal Dock Well molded into each unit, and multiple iPods or iPhones can all be used in the same dock via interchangeable inserts - one comes with each order, and additional sizes are available.
Dension Gateway 500 iPod car kit
The Dension iPod Interface brings complete integration of the Apple iPod or iPhone with your factory fitted stereo. Gateway 500 is a digital device, using fibre optic connections, which works with cars which use the MOST (Media Oriented System Transport) digital system to carry entertainment information around the car. These cars are predominantly the higher specification models of Audi, BMW, Mercedes and Porsche, plus some Aston Martin, Saab and Volvo models.
Full Integration
Once the Gateway 500 is installed, you can connect your iPod or USB and display it's content on your vehicle screen. There are no extra boxes to stick on the dashboard, or unsightly cables trailing around the vehicle. The interior of your car looks exactly like it did the day you bought it, it just does a lot more.
Control at your fingertips
Once the Gateway 500 is installed, you can connect your iPod or USB and display its content on your vehicle screen. Gateway 500 works like an adapter between your devices and the car, converting instructions from the cars controls e.g. BMW iDrive, into a language that your phone or iPod can understand and respond to. When connected into the car, Gateway 500 emulates a CD changer, but has a switch which allows you to swap between the Gateway and the changer. Of course, every Dension Gateway 500 car adapter comes with a comprehensive user manual, but in most cases, you select the CD changer function, then CD6, and a series of menus are opened up to you to control your devices. The system controller in the car is then all you need to navigate around your devices. Gateway 500 will also send all this information to the display in your car, usually a screen, so you can always see exactly where you are, whats playing. There are a few MOST audio systems which do not support text from the iPod, and for these we would recommend using a Gateway Lite.
Text Information
Using the controls on the radio or the steering wheel, the menus of the iPod can then be browsed and music selected. Depending on your cars display capability, you will see information displayed on your radio or information cluster telling you the song details (e.g. Songs, albums, artists etc).
Whats Included in the Package
Gateway 500 module
iPod and iPhone docking cable IPO5DC9
Vehicle specific fibre-optic harness
SPEC.DOCK iPOD/ iPHONE DOCK
Make
Model
Varitions
Radio
Year From
Year To
Notes
BMW
X6
E71 (05-01-2008 - 02-01-2012)
E71 (02-01-2012 - 01-11-2014)


2008
2014
See note(s) below
BMW
X6M
E71 (06-01-2009 - 01-01-2012)
E71 (02-01-2012 - 01-03-2015)


2009
2015
See note(s) below
| | |
| --- | --- |
| | Note.1 Vehicle must have a CD Multichanger or else vehicle will need coding at BMW dealership or at our Blackburn head office for an additional fee. |

If you are unsure about the suitability of this product please contact us via the ask us about this item link at the top of this page or telephone us and we will gladly assist you.
Car information and entertainment systems can be complex networks, so we always recommends that you have your installation carried out by a qualified installer. If you wish Car Communications to carry out the installation at an address of your choice anywhere in the UK please select from addons above before adding to cart. During the checkout you will be asked your preferred date(s) and time for the installation.

Our products are professionally installed at your home or workplace anywhere in the UK by our own network of accredited engineers.
Music Adapters
Music Adapter Features
iPod/iPhone, iPod/iPhone Dock
Product Class
Product Type
Music Adapter, iPod/iPhone Dock