BMW 5 SERIES (E60) SPEC.DOCK iPOD / iPHONE LIGHTNING DOCK BMWE60V4ILHT
Brand: 2point5

Product Code: BMWE60V4ILHT

Need any more information?
Ask a question
---
1 Year Warranty

Easy Returns
Recommended Add Ons
---
BMW 5 SERIES (E60) SPEC.DOCK iPOD / iPHONE LIGHTNING DOCK BMWE60V4ILHT
Built specifically for your 5-Series cupholder location, this spec.dock model comes standard with an integrated 3-foot cable which terminates in a female 30-pin connector identical to the one on the bottom of your iPod or iPhone. This means that you can simply plug your existing connection cable directly into the spec.dock extension cable and enjoy the same functionality you've always enjoyed with none of the tangled, messy wire frustration! Your device will seat firmly in the Apple Universal Dock Well molded into each unit, and multiple iPods or iPhones can all be used in the same dock via interchangeable inserts - one comes with each order, and additional sizes are available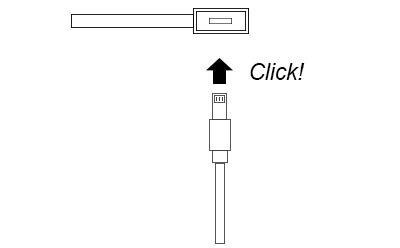 Please note that this spec.dock model is only compatible with an existing connection cable in your car (either factory-installed or aftermarket - eg. DENSION, DICE, Connects2 etc) that plugs into the standard 30-pin dock connector on the bottom of your iPod or iPhone. Please visit our iPod Car Kit section if you also need to purchase a kit.
Make
Model
Varitions
Radio
Year From
Year To
Notes
BMW
5 Series
E60 (Saloon) E61 (Estate) (01-09-2003 - 01-03-2007)
E60 (Saloon) E61 (Estate) (01-03-2007 - 01-01-2010)


2003
2010
BMW
M5
E60 (Saloon) E61 (Estate) (05-01-2005 - 02-01-2007)
E60 (Saloon) E61 (Estate) (03-01-2007 - 05-01-2010)


2005
2010
If you are unsure about the suitability of this product please contact us via the ask us about this item link at the top of this page or telephone us and we will gladly assist you.

Car information and entertainment systems can be complex networks, so we always recommends that you have your installation carried out by a qualified installer. If you wish Car Communications to carry out the installation at an address of your choice anywhere in the UK please select from addons above before adding to cart. During the checkout you will be asked your preferred date(s) and time for the installation.

Our products are professionally installed at your home or workplace anywhere in the UK by our own network of accredited engineers.
Music Adapters
Music Adapter Features
iPod/iPhone Dock
Product Class
Product Type
Music Adapter, iPod/iPhone Dock