Kenwood DNX518VDABS 7" VW Navigation CD DVD Bluetooth Carplay Stereo Android Auto
Brand: Kenwood

Product Code: DNX518VDABS

Need any more information?
Ask a question
---
1 Year Warranty

Easy Returns
Recommended Add Ons
| | |
| --- | --- |
| | Internal windscreen DAB Antenna. Glass Mount DAB Aerial with adhesive and block Housing. Works best in a good to average digital signal strength area. The aerial is unsuitable for use on thermic metallic and heated windows. We recommend for optimum performance you purchase one of our external DAB aerials. |
Optional Installation Package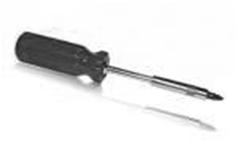 You are being offered an installation at an additional cost. If you select the installation option then this product will be professionally Installed at your home or workplace anywhere in the UK by our own network of accredited engineers. You will be contacted by a member of our installation booking team after you have placed an order.
---
Tags: kenwood, dnx518vdabs, 7 7 7 7 7 7 7 7 7", navigation, dvd, bluetooth, carplay, stereo, android, auto, apple, stereos
Kenwood DNX518VDABS 7" VW Navigation CD DVD Bluetooth Carplay Stereo Android Auto
Key Features
Partial-detachable VW/SEAT/Skoda shape panel.
7.0 Wide Clear Resistive Touch Screen.
DAB+ Tuner for Digital Radio Reception Built-in.
Bluetooth Built-in (HFP & Audiostreaming).
Works with Android Auto or CarPlay via USB.
Works with WebLink via USB
Garmin Navigation System Built-in.
3 Years Free Navigation Map Update & 2 Years Free Inrix Services.
DSP - 13-Band EQ - DTA Built-in.
DVD/SD/USB 2.0 x 2
Front & Rear Cam input + Dashcam link
AV-in/AV-out/HDMI-in.
3 Pre-outs (Front/Rear/Subwoofer) 4V.
General Features
DIN Size 2 DIN
Detachable Faceplate Partial
Disabled System Indicator (DSI)
Security Code Function ( user set)
On Screen Display (OSD) Operation
Smooth GUI
Selectable GUI Background Wallpaper
Key Illumination Variable color
Installer Memory
Back-up Memory
Attenuator with Smooth Volume Return
Touch Sensor Tone
Optional IR remote controller (KNA-RCDV331)
Digital Clock (24H)
ISO connector
Bluetooth unit built-in
Navigation unit built-in
DAB Tuner Built-in
Works with Apple CarPlay
Works with Android Auto
Works with WebLink YouTube/ Weather/Yelp/Media player
Firmware upgreadable
HDMI input for video playback
Dashcam Link
Multimedia GUI Features
Variable Colour illumination
Menu text 21 languages:

English(UK)(Default)
English(US)
Spanish
French
German
Italian
Dutch
Russian
Portuguese
Chinese (Simplified)
Thai
Turkish
Arabic
Persian
Hebrew
Greek
Malaysian
Indonesian
Polish
Czech
Hungarian

Software updates (SoC) by USB
Spectrum Analyzer
Demonstration Mode
Top Menu Customize
Opening Screen Type standard
Customize short-cut keys on home screen 3 Keys
Background Customize

4x static.
1x Album Art Sync.
1x Illum. Colour Sync./Colour Set
2x User Set.

Display customize (capture)
Preset Wallpaper Type
Wallpaper colour change
Picture in picture
Animation
Screen Capture
R-CAM interrupt
R-CAM Caution On Screen Display
R-CAM Parking Guide Lines
Front view camera mirror
DashCam Control
Rapid charge indicator
Monitor Features
In-Dash/On-Dash In-Dash
LCD type 7 inch Wide VGA
LCD backlight LED
Display Mode 3 Mode
Display full mode (default)
Display auto mode (USB/SD)
Display Normal / Regular mode Normal
Screen Adjustments

Noon & Night Memory.
Brightness.
Tint.
Colour.
Contrast.
Black Level.
Backlight.

Dimmer function Manual/Sync/Navi Sync
Dimmer Level Auto/On/Off
Visual Source Mode CarPlay/Android Auto/Apps
Touch Panel Clear resistive
Display Type Glare
Display film Anti Fingerprint
LCD viewing angle control "0" (Default) / "-1" / "-2" / "-3"
NTSC/PAL judge
Display Off Mode
Audio Features
Max. Output Power (MOSFET Power IC) 4 x 50W
Pre-out 3RCA: Front/Rear/Subwoofer
Pre-out Output Level 4V
Volume Offset
Subwoofer Phase Control
Subwoofer Reference Level Adj
2 Zone Control
Att.(-20dB) with smooth Volume Return
Equalizer
Digital Sound Processor (DSP)
Multimedia DSP Features
DSP Chip AK7738
Position Control
Position Preset 4 Presets
Position Cabin Size
Graphic Equalizer 13 bands
G-EQ KBS Preset x8 + User x4 / Source
G-EQ manual setting
G-EQ adjustable level -9dB/+9dB
Time Alignment 0cm ~ 610cm, 2cm steps
High Pass Filter (HPF) (Center)
HPF Cut Off Frequency 14
HPF Cut Slope Level 4 steps
Low Pass Filter (LPF) (Non-Fading)
LPF Cut Off Frequency 14
LPF Cut Slope Level 4
Cross-over
3-Way X'Over
Source DSP Memory
Speaker Size Control
Car type control
Channel Level Control
Space Enhancer
Supreme
Realizer
Loudness
Stage EQ
Tweeter volume
Bass Boost
Drive EQ
Front Focus
Tuner Features
Station Select Auto / Manual
Tuner Type Helio
FM Reception
AM (MW/LW) Reception
Tuner Presets (FM/AM) 20 Presets (15FM / 5AM)
Up/Down Seek/Scan
Automatic Memory Entry (AME)
FM Stereo / Mono Selector
Radio Data System
Radio Text Plus
Traffic Information
Local search
AF Regional Selectable: AF/AF Reg/OFF
Auto TP search
Enhanced Other Networks Function (EON)
Program Type Function (PTY)
CE DAB Tuner Features
DAB+ tuner built-in
Digital Radio Certification Mark
Intelligent seek
Tuning mode / Seek mode Auto1/Auto2/Manual
Service list by alphabet order
Preset list
Alphabet Search
Related service
DAB-RDS integrated TI
Traffic Information
DAB priority
DAB-DAB/DAB-FM auto switch
Seamless DAB-FM blending
Time Shift
DLS (Dynamic Label)
PTY (Programme Type) search
PTY (Programme Type) watch
Announcement Switching (ASW) Select
TMC (Traffic Message Channel) support
DMB Audio (Digital multimedia broadcasting)
Soft linking
Antenna power supply on/off switch
CE_Playable Audio File
AAC (*.m4a) files are playable USB/SD/Disc
AAC (*.aac) files are playable USB/SD/Disc
MP3 files are playable USB/SD/Disc
WMA (.wma) files are playable USB/SD/Disc
WAV (.wav) files are playable USB/SD/Disc
FLAC files are playable USB/SD/Disc
DSD high resolution audio format USB/SD/Disc
CE_Playable Video File
MPEG1/2 files are playable USB/SD/Disc
MPEG4 files are playable USB/SD/Disc
WMV files are playable USB/SD/Disc
H.264 files are playable USB/SD/Disc
mkv files are playable USB/SD/Disc
JPEG files are playable USB/SD/Disc
BMP files are playable USB/SD/Disc
PNG files are playable USB/SD/Disc
DVD-Features
DVD Region Code 2
DVD-Video
DVD±R/RW Compatible
CD-DA
CD-R/RW Compatible
CD-DA Repeat/Scan/Random play
ID3 Tag
Zoom Control (DVD/VCD)
MPEG Audio 2Ch Downmix
Time Code Display
Skip/Search
Random Play Folder
Repeat Play Folder/File/All
List Access
Time Code Display
USB Features
USB Type 2.0 High speed
USB extension cable supplied 2x 1 meter
Drive Change
Works with Android Auto
Works with WebLink
Repeat Play Folder/File/All
Random play Folder
Resume play
Time code display
1,5A Charge Capability for Smartphone (BC 1.2)
iPod Features
Made for iPod & iPhone *
USB Direct Control (Audio, 1 wire, Lightning-connector)
Music playback
Album art support
Alphabet search
Skip search
Spotify App Link
iPod Accessory Protocol (iAP) iAP2
Works with Apple CarPlay
Works with WebLink app available on the app store
Bluetooth Auto Paring for iPhone
Battery charge + power control
* Always update to latest Apple firmware
Android Phone Control
Spotify Link for Android
Works with Android Auto
Works with WebLink app available on the Google Play Store
SD-Card Features
SD card type: SD / SDHC / SDXC (micro)
Music playback
Repeat play Folder/File/All
Random play Folder
Category search
List access
Time code display
Resume play
Bluetooth General Features
Max num. of regist. phones for HFP & A2DP 10 phones
Hands Free Profile with High Sound Quality HFP V1.6
2 phones fulltime connection
Advanced Audio Distribution Profile (A2DP)
High Quality Audio Streaming SBC/AAC
Serial Port Profile (SPP)
Simple Secure Pairing (SSP)
Phonebook Access Profile (PBAP)
Audio/Video Remote Control Profile (AVRCP) V1.5
iPhone & Android automatic pairing via USB
Voice Dialing / Siri Eyes Free
Spotify App Link
Works with iPhone Siri
Catchphone / Call Waiting
Private mode
Alphabet Search (Phonebook)
Noise Canceller
Echo Canceller
Phone device status display
Signal strength display
Remaining battery display
High-quality noise canceling microphone included
Bluetooth firmware upgradeable
* depends on phone model/make & Kenwood unit
Preinstalled Apps_Widgets
Clock
Spectrum Analyzer
Compass
Climate
Navigation Turn by Turn
Spotify Link App
WebLink USB mirroring
KENWOOD Remote App iPhone / Android
KENWOOD WebLink App iPhone / Android
Navigation Features
Guidance by Garmin
Touch-screen controllable
Inner Memory Size 16 GB
Built-in Map Data OEM CN Europe NTU 2018 ALL North
Built-in Map Data OEM CN Europe NTU 2018 ALL South
Map Coverage North: Austria, Belarus, Belgium, Czech Republic, Denmark, Estonia, Finland, Germany, Iceland, Ireland, Latvia, Lithuania, Luxembourg, Netherlands, Norway, Poland, Slovak, Sweden, Ukraine, United Kingdom
Map Coverage South: Albania, Bosnia & Herzegovina, Bulgaria, Croatia, Cyprus, France, Greece, Hungary, Italy, Kosovo, Macedonia, Malta, Moldova, Montenegro, Portugal, Reunion, Romania, Serbia, Slovenia, Spain, Switzerland, Turkey, DOM
Map Update Via download on SD card
Downloadable Map Update
Free Map Update 3 Years (Starts after 20km first time driving)
Default Position Depend on locale setting
3-Dimensional Map Display
2-Dimensional Map Display
Primary/Secundary GUI
Auto Zoom Function
Text-to-Speech (TTS) Voice Guidance
Voice Guidance
Multi Destination Search
Automatic Re-Route
Way Points (Favorites)
Traffic Message Channel Built-in
Easy-to-use Graphical Interface
ecoRoute™
Turn-by-turn' directions
Lane assist
Globe view (world mapping)
Multi-route choice
Trip log output to PC via USB
Traffic Trends
Speedcamera allert upload via USB (third party poi)
INRIX traffic
INRIX Parking (2 years Free Trial)
INRIX Gas Price (2 years Free Trial)
INRIX Weather (2 years Free Trial)
INRIX RoadWeather (2 years Free Trial)
INRIX Traffic Free Trial 2 years
Trip Computer
Speed Limit Indicator
Faster Routing & Map Display
Map Buttons and Map Tools
Door to Door Navigation (point addressing)
Points of intrest (POI)
Custom POI's
Smart POI Search
POI Call Button
Search Bar with Predictions
Sunset / Sunset info
Vehicle Position Sensing by GPS
Turn-by-Turn Instructions
Day/Night Colour mode
Detour Re-Routing
Route Preference Function
GPS Info page
Customizable vehicle profile information
Phone call by POI search (Bluetooth Function)
Connectivity
iPod Digital Connection (1 Wire) With optional cable KCA-iP103 (audio only)
USB interface 2 x USB 2.0 (pigtail)
OEM Wired Remote Control ready Optional interface needed
OEM Display Control ready
Programmable OEM Steeringwheel Remote Function
DC-Cord Mitsumi to ISO
Parking sensor (handbrake) wire
Power Control (P.CON) wire
2-way (Tel/Navi) mute wire
Dimmer control wire
AV-Input (Non Switchable) (Mini-jack) audio & video
AV Output Video: RCA / Audio: mini-jack
Available AV-Out source DVD/AV-in/USB
Reverse sensor wire
Rear View Camera Input Dedicated RCA Video-in
Front View Camera Input Dedicated RCA Video-in
Front/Rear Camera Control Line
Multi View Camera Control Line
(rear) Camera control terminal
Dashcam Link
Amplifier pre-out RCA: Front/Rear/Subwoofer
3rd Party TV Control (Mini-Jack)
HDMI input Type A
HDMI & MHL comport video playback
GPS Aerial Input HRS GT5-1S connector
FM Antenna Input JASO connector
DAB Aerial input
External microphone input mini-jack
| | | | | | | |
| --- | --- | --- | --- | --- | --- | --- |
| Make | Model | Varitions | Radio | Year From | Year To | Notes |
| Volkswagen | Amarok | | | 2010 | 2016 | VW Part # ZGB 000 035 518VW |
| Volkswagen | Amarok | | | 2017 | | VW Part # ZGB 000 035 518VP |
| Volkswagen | Caddy | | | 2004 | 2015 | VW Part # ZGB 000 035 518VW |
| Volkswagen | Caddy | SAB, SAJ (01-08-2015 > ) | | 2015 | | VW Part # ZGB 000 035 518VP |
| Volkswagen | T-6 | | | 2015 | | VW Part # ZGB 000 035 518VP |
| Volkswagen | T5 | | | 2010 | 2015 | VW Part # ZGB 000 035 518VW |
Refer to the installation section for fitting instructions.
If you are unsure about the suitability of this product please contact us via the ask a question link at the top of this page or telephone us and we will gladly assist you.
To complete the installation of an aftermarket headunit (eg. Kenwood, Parrot ASTEROID, Alpine, Pioneer, Sony, JVC etc.) you will usually require additional fitting accessories. You may require a facia adapter - single DIN or double DIN, aerial adaptor, ISO stereo adapter or a stalk/steering wheel adaptor if you want to integrate your steering wheel buttons. You can substitute the ISO stereo adapter lead for a steering wheel adapter, if one is available for your vehicle. If you purchase our Connects2 steering wheel adapter you don't need to purchase an ISO stereo adapter lead as well. Refer to our

car stereo fitting accessory

section to purchase your car specific accesories. We stock the full range of stereo fitting parts, just ask if you need help.
| | |
| --- | --- |
| | If you have any questions please contact us via the ask a question link at the top of this page and we will gladly assist you. Below is a quick explanation of different fitting accessories that you may require to install your aftermarket Alpine stereo. |
| | | | | |
| --- | --- | --- | --- | --- |
| | | | | |
| | Stereo ISO adaptor harness allow connection to aftermarket stereo head units. Can ue steering wheel adapter instead. | Steering wheel adapter allows you to retain use of your steering wheel buttons. Avoids having to reach for car stereo controls in the dash. | Facia adaptors convert the aperture to DIN size used by aftermarket stereo head units | Aerial adaptor is often required to connect vehicles exisiting aerial to new aftermarket stereo |

| | |
| --- | --- |
| | Enjoy the peace of mind that comes with a professional, risk-free installation service, by placing your trust in a certified installer. Car Communications are a certified installer. |
Product Class
Product Type
Car Stereo
Car Stereo Full Specification
Bluetooth
Yes
CD/DVD player
CD, CD-R, CD-R/W, DVD, DVD-R, DVD-R/W
DAB+
Yes
Navigation Ready
Garmin Navigation System Built-in.
Plays
CD, CD-R, CD-R/W, DVD, DVD-R, DVD-R/W, VCD, MP3, WMA,AAC & WAV
Rear Camera Input
Yes
Screen Size
7.0 Wide Clear Resistive Touch Screen.
SD Card Input
Yes
Size
Double Din