Kenwood GVN-MIB1 - Garmin Sat Nav Add on for Volkswagen
Brand: Kenwood

Product Code: GVN-MIB1

Need any more information?
Ask a question
---
1 Year Warranty

Easy Returns
Recommended Add Ons
Optional Installation Package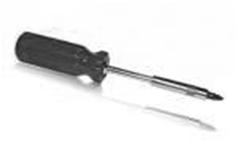 You are being offered an installation at an additional cost. If you select the installation option then this product will be professionally Installed at your home or workplace anywhere in the UK by our own network of accredited engineers. You will be contacted by a member of our installation booking team after you have placed an order.
---
Kenwood GVN-MIB1
Key Features
High performance add-on navigation system
Built-in Map Data (Western & Eastern Europe)
Includes more than 10.8 million km or 6.7 million miles of roads
Displays more than 6.7 million points of interest throughout Europe
Gives turn-by-turn directions
Speaks street names (example: "Turn right on Regent Street")
Includes navigational features, such as turn restrictions, roundabout guidance, speed categories and more.
Lane Assistance, PhotoReal Junction View
Multi Route choice
Built-in TMC unit provides real-time display of traffic conditions on the map
Navigation Features
Graphical Resolution : WVGA
Inner Memory Size : 8 GB
Built-in Map Data : City Navigator® Europe NT 2015.20
Map Coverage

Great Britain and Republic of Ireland: Great Britain: Full coverage / Scotland: Full coverage / Wales: Full coverage / Isle of Man: Full coverage / Northern Ireland: Full coverage / Ireland: Full coverage / Channel Islands: Full coverage
Denmark, Finland, Iceland, Norway, and Sweden Denmark: Full coverage / Finland: Full coverage / Iceland: Full coverage / Norway: Full coverage / Sweden: Full coverage
France and Benelux Andorra: Full coverage / Belgium: Full coverage / France: Full coverage / French Guiana: Coverage for most urban areas / Guadeloupe: Full coverage / Martinique: Full coverage / Netherlands: Full coverage / Luxembourg: Full coverage / Réunion: Coverage for most urban areas / Saint Barthélemy: Full Coverage
Italy, Austria, Switzerland, and Liechtenstein Italy: Full coverage / Austria: Full coverage / Switzerland: Full coverage / Liechtenstein: Full coverage Malta / Malta: Full coverage
Spain and Portugal: Spain: Full coverage / Portugal: Full coverage / Gibraltar: Full coverage / Azores Islands: Full coverage / Canary Islands: Full coverage / Baleric Islands: Full coverage / Madeira: Full coverage
Germany: Full coverage
Czech Republic: Full coverage
Greece: Full coverage

Map Update : SD Card
Downloadable Map Update
Default Position : UK
3-Dimensional Map Display
2-Dimensional Map Display
Auto Zoom Function
Voice Language

American English-Jack
American English-Jill
British English
British English-Daniel
British English-Emily
Czech
Croatian
Danish
Danish-Nanna
German
German-Steffi
German-Yannick
Estonian
Spanish
Spanish Isabel
French
French-Sébastien
French-Virginie
Italian
Italian-Silvia
Latvian-Kristine
Lithuanian
Hungarian
Dutch
Dutch-Belgium
Norwegian
Norwegian-Nora
Polish
Portuguese
Portuguese-Madalena
Romenian
Slovakian
Slovenian
Serbian
Finnish
Swedish
Turkish
Greek
Russian
Bulgarian

Text Language

British English
American English
German
Spanish
French
Italian
Dutch
Portuguese

Keyboard Language

British English
American English
Czech
Croatian
Danish
Dutch
Estonian
Finnish
French
German
Greek
Hungarian
Italian
Latvian
Lithuanian
Norwegian
Polish
Portuguese
Romenian
Russian
Serbian (Cyrillic)
Serbian (Latin)
Slovakian
Slovenian
Spanish
Swedish
Turkish
Ukrainian

Keyboard Layout : QWERTY or ABCDE
Destination Search

Adres
Points of interest
Recently found
Favourites
Junction
Cities
Routes (with optimalisation function)
Co-ordinates
Phone number
Browse on map

Multi Destination Search
Route Search

Faster Time
Shoter Distance
Less Fuel

Automatic Re-Route
Way Points (Favorites)
Traffic Message Channel Built-in
Easy-to-use Graphical Interface
ecoRoute™
Lane assist with photo real junction view
Globe view (world mapping)
Multi-route choice
Customizable main menu
My Trends
Trip Computer
Speed Limit Indicator
Faster Routing & Map Display
Door to Door Navigation (point addressing)
Points of intrest (POI)
Custom POI's
3D Traffic
Birds Eye lane guidance
Sunset / Sunset info
Vehicle Position Sensing : by GPS
Turn-by-Turn Instructions
Day/Night Colour mode
Detour Re-Routing
Route Preference Function
Navigation Specifications
Receiver type : High sensitivity GPS receiver
Receiver frequency : 1575.42 MHz (C/A code)
Acquisition time cold : < 38 sec
Acquisition time, factory reset : < 45 sec
Update rate : 1/sec continuous
Position accuracy : < 10 meters/typical
Velocity accuracy : 0.05 meter/sec RMS
Positioning method : GPS
Antenna : External GPS antenna
General Specifications
Operating voltage : 13V (9.5 ~ 18V Allowable)
Maximum Current Consumption : 0.16A
ACC off Current Consumption : 16uA typical at 13V
Dimensions (WxHxD) : 165 x 28.5 x 107mm
Weight : 186gr
Operation Temperature Range : -20°C ~ 70°C
Storage Temperature Range : -40°C ~ 85°C
Accessories
DC cord : 200 cm
Screws (Parker-type) : Ø 2.5 x 15mm, 4 pieces
GPS antenna : with 3.5 m cable
TMC Antenna
Kenwood GVN-MIB1
Volkswagen Compatibility Chart

Car Model
Year
Radio Description
Notes
Golf (MK7) (Type 5G)
2012 >
1.
Golf SV
2012 >
1.
Passat (Type B8)
2015 >
1.
Polo (MK6) (Type 6C)
2014 >
1.
Touran
2016 >
1.
1. Refer to the installation section for fitting instructions.
If you are unsure about the suitability of this product please contact us via the ask a question link at the top of this page or telephone us and we will gladly assist you.
To complete the installation of an aftermarket headunit (eg. Kenwood, Parrot ASTEROID, Alpine, Pioneer, Sony, JVC etc.) you will usually require additional fitting accessories. You may require a facia adapter - single DIN or double DIN, aerial adaptor, ISO stereo adapter or a stalk/steering wheel adaptor if you want to integrate your steering wheel buttons. You can substitute the ISO stereo adapter lead for a steering wheel adapter, if one is available for your vehicle. If you purchase our Connects2 steering wheel adapter you don't need to purchase an ISO stereo adapter lead as well. Refer to our

car stereo fitting accessory

section to purchase your car specific accesories. We stock the full range of stereo fitting parts, just ask if you need help.
| | |
| --- | --- |
| | If you have any questions please contact us via the ask a question link at the top of this page and we will gladly assist you. Below is a quick explanation of different fitting accessories that you may require to install your aftermarket Alpine stereo. |
| | | | | |
| --- | --- | --- | --- | --- |
| | | | | |
| | Stereo ISO adaptor harness allow connection to aftermarket stereo head units. Can ue steering wheel adapter instead. | Steering wheel adapter allows you to retain use of your steering wheel buttons. Avoids having to reach for car stereo controls in the dash. | Facia adaptors convert the aperture to DIN size used by aftermarket stereo head units | Aerial adaptor is often required to connect vehicles exisiting aerial to new aftermarket stereo |

| | |
| --- | --- |
| | Enjoy the peace of mind that comes with a professional, risk-free installation service, by placing your trust in a certified installer. Car Communications are a certified installer. |