Kufatec Complete Active Sound Booster for Audi A6 4G Allroad 2013 - 40222-2
Brand: Kufatec

Product Code: 40222-2

Need any more information?
Ask a question
---
1 Year Warranty

Easy Returns
Recommended Add Ons
With the PRO version you get the control unit from Audi as external sound module (ESM) and the EXTENDED version is supplied with the Maserati ESM, which provides more louder noise.
Optional Installation Package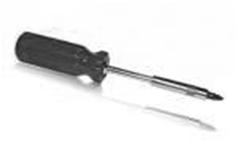 You are being offered an installation at an additional cost. If you select the installation option then this product will be professionally Installed at your home or workplace anywhere in the UK by our own network of accredited engineers. You will be contacted by a member of our installation booking team after you have placed an order.
---
Complete kit Active Sound incl. Sound Booster for Audi A6, A7 4G
The Sound Booster Pro simulates a large volume engine (V6 / V8) or rather develops its own sound characteristics. You get powerful engine and exhaust sound at the push of a button with this Active Sound System.
KUFATEC is the Sound Booster Pro for almost every car make and model. The prerequisite is a CAN BUS system. With this vehicle specific kit for for Audi A6 and Audi A7 4G you get the original Audi Bi-Turbo 313 hp exhaust system with integrated sound generator and thus there is no need to do any more welding or drilling.
The System at a Glance:
original Audi Bi-Turbo 313 PS exhaust system incl. exterior noise generator and KUFATEC Sound Booster
the KUFATEC Sound Booster Pro grants an unique sound to the whole system
no exhaust system can reach this sound
a powerful V6 / V8 engine sound (depending on settings)
LED status signaling for an installation without problems
Control and Profile Settings:
choose between up to 6 sound profiles
profile 1 provides a very subtle sound for noise sensitive areas
change profiles optionally with:

the integrated push button
optional remote control
with car integrated control possibilities, e.g. cruise control
with the mobile app "KUFATEC Link"

adjust profiles and diagrams with thefree softwareor with the free mobile app
the push button should be installed at the front area (e.g. driver footwell); but this does not necessarily have to be installed
Suitable For:
6-cylinder TDI
4-cylinder TDI (from year 2015)
Selectable Options:
from model year 2013 - allroad
to model year 2014
from model year 2015
Scope Of Delivery:
silencer inclusive sound generator left and right
control unit for engine noise generation
Sound Booster Pro (module)
cable set
Note:
vehicles with 4-cylinder gasoline engine/diesel and 6-cylinder gasoline engine on request
The installation of a Sound Booster can lead to the expiry of the operating license of your vehicle or to the refusal of a license for your car, according to the current practice of car registration offices. If you have any questions, please contact the responsible licensing authorities.
If you are unsure at anytime please contact us via the ask a question at the top of this page or telephone us and we will gladly assist you.
Car information and entertainment systems can be complex networks, so we always recommends that you have your installation carried out by a qualified installer. If you wish Car Communications to carry out the installation at an address of your choice anywhere in the UK please select from addons above before adding to cart.

Our products are professionally installed at your home or workplace anywhere in the UK by our own network of accredited engineers.
Sound Booster
Sound Booster
Vehicle Specific Active Sound Booster