POWERVERTER 12/24VDC USB CHARGER - PV USB-1

Need any more information?
Ask a question
---
Recommended Add Ons
Optional Installation Package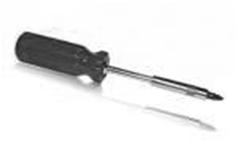 You are being offered an installation at an additional cost. If you select the installation option then this product will be professionally Installed at your home or workplace anywhere in the UK by our own network of accredited engineers. You will be contacted by a member of our installation booking team after you have placed an order.
---
POWERVERTER 12/24VDC USB CHARGER
The cutting-edge electronic design has the capability to automatically detect if the device is an Apple or Android device and alter the charging process accordingly for optimum charging. This guarantees that whatever device is connected, be it Apple or Android, phone or tablet, it will always be charged as fully as time and capacity allow to.?
Can be easily installed into ANY vehicle
Allows drivers and passengers to access power via a USB lead
Negates the need for mains electricity on vehicles
CE and E marked
Quick and simple installation
Passengers can access the charger directly
Can be connected to both 12Vdc and 24Vdc without adjustment
Automatically detects Apple or Android configuration

Technical Data
Input voltage range: 9-32Vdc
Output voltage: 5Vdc
Output Power: 2.1A
Application: Charges all USB devices including Apple and Android
Transient voltage protection: Meets ISO7637-2 International standard for 24V vehicles
Electrostatic voltage protection: Meets ISO10605, ISO14982, >8kV contact, 15kV discharge
Output noise: <50mV pk-pk
Off load current (quiescent current): <1.5mA
Power conversion efficiency: 86%
Operating temperature: -25°C to +60°C to meet this specification table
Storage temperature: -25°C to +100°C
Operating humidity: 95% max., non-condensing
Casework: Black polycarbonate body
Connections Input: 6.3mm push-in flat blade connectors
Output: USB type A single socket
Output indicator: Blue LED output indication
Mounting method: 30mm diameter hole with or without bezel
Dimensions: 58mm overall length (including cover and connectors x Ø37mm) (excluding optional face plate)
Safe area protection:
Over current - Limited by current sensing circuit
Over heat - Limited to temperature sesning circuit
Transients - Protected by filters and rugged component selection
Catastrophic protection - Internal fuse
Approvals:
2004/108/EC The general EMC directive
Regulation 10.04 The automotive directive
93/68/EEC The CE marking directive
AESP5

Designed to: EN50498, ISO 7637-2

Markings:
CE and E marked

IP Ratings:
PV USB-1 Closed Cover: IP65
PV USB-1 Open/No Cover: IP30
PV USB-3: IP60
PV USB-Socket Closed Cover: IP65
PV USB-Socket Open/No Cover: IP30
Universal - Suitable for all vehicles
If you are unsure about the compatibility of this product with your car please submit an enquiry form by clicking ask us about this item found at the top of this page.
Refer to your accessory installation guide for details on fitting this product.

If you require help with installation please submit our enquiry form by clicking ask us about this item found at the top of this page after you have purchased the item. We will more than happily provide free telephone or email support.